IADT awarded Investors in Diversity accreditation
Following an application process and thorough audit of the institute's suite of policies for staff and students, IADT has been accredited with an entry-level Bronze Investors in Diversity (IiD) mark.
IiD is Ireland's first all-encompassing Equality, Diversity and Inclusion mark. IiD is overseen by the Irish Centre for Diversity and supported by Ibec and the DCU Centre of Excellence for Diversity and Inclusion. IiD Bronze recognises that IADT has the capacity to build a strong foundation to embed EDI into the institute's wider organisational systems. Importantly, IADT is one of only a few higher education institutions in Ireland to apply for, and achieve, this standard.
Recognising and effectively managing people's different skills; abilities, experiences, perspectives, backgrounds, needs, issues, barriers, family and personal circumstances is critical to the success of any organisation. IiD offers a clear and structured framework to transform diversity practices and culture. The Irish Centre for Diversity utilises cutting-edge tools to measure and inform workplace organisations in the following area: Fairness, Respect, Equality, Diversity Inclusion and Engagement (FREDIE).
The accreditation runs from June 2020 and remains valid for 24 months.


EDGE Female Leadership Development Programme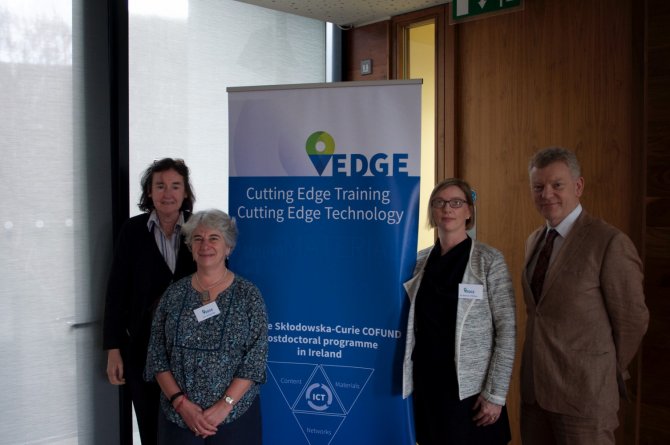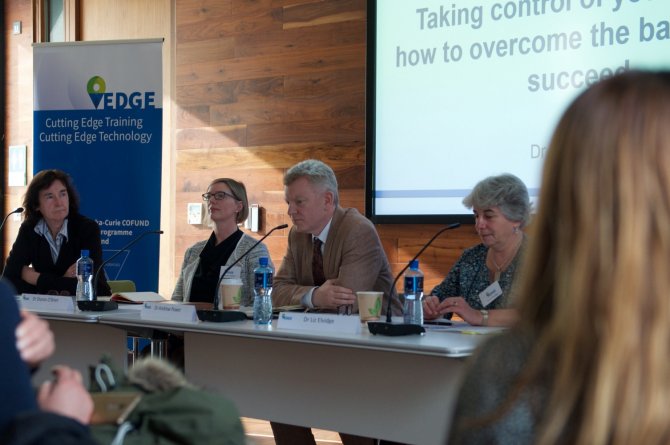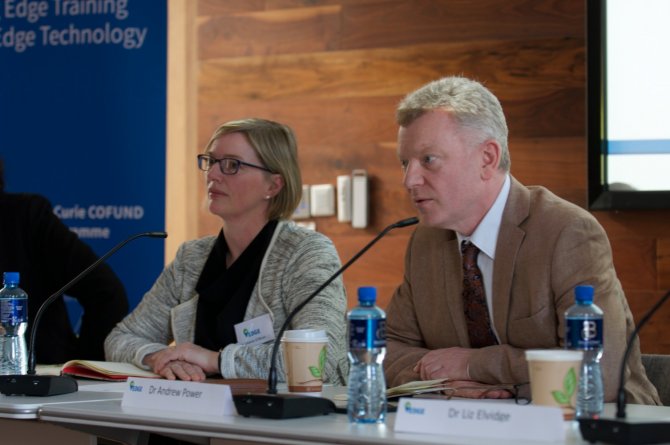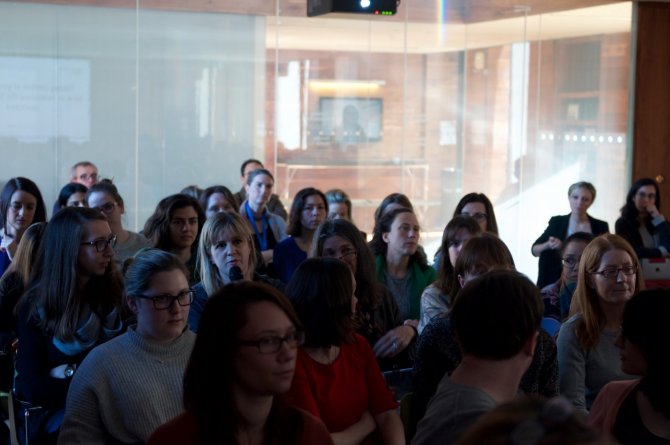 Dr. Andrew Power, Registrar and Vice President of Equality and Diversity, IADT presented at the launch of the EDGE Marie Curie Fellowship Female Leadership Development Programme in Trinity College Dublin on 20th February 2019.
The event was opened by Professor Linda Doyle Dean of Research, Trinity College Dublin and key note speaker on the day was Dr. Liz Elvidge, Imperial College London.
Dr. Power was a panellist discussing the topic of Female Leadership in Academia along with Dr. Liz Elvidge, Director of Post doc and Fellows Hub, Imperial College London, Dr. Sharon O'Brien, Principle Investigator, School of Applied Language and Intercultural Studies, Dublin City University and Professor Eileen Drew, Director of TCGEL, Academic Secretariat, Trinity College Dublin.
27.11.2018 Women's Networking Day at IADT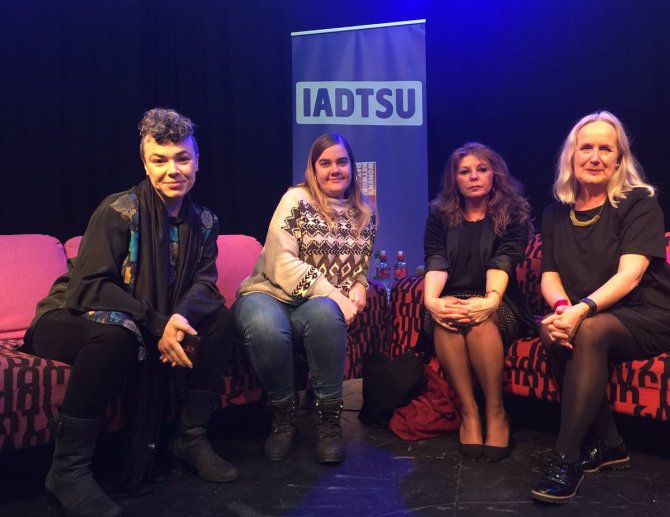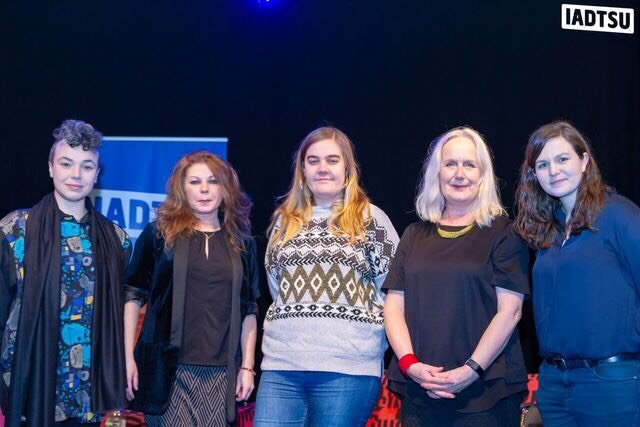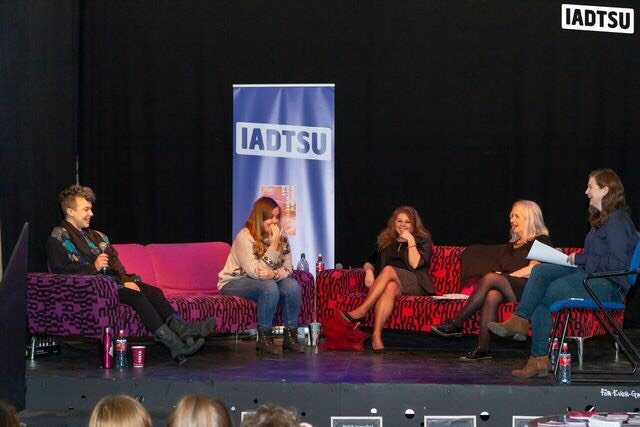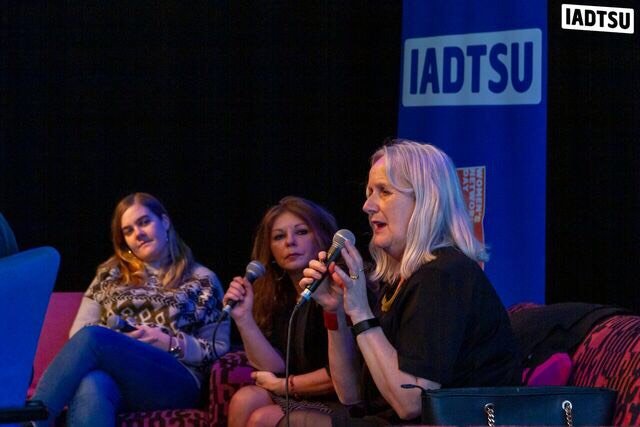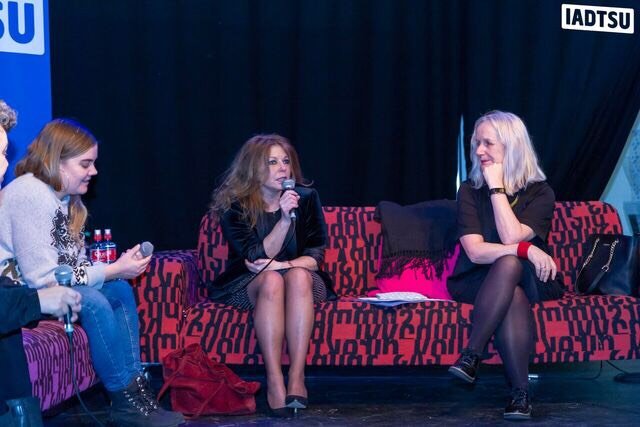 IADT Students' Union presents a networking and panel discussion addressing gender diversity in the Arts and Cultural Sector.
The aim of the event is to challenge the power imbalance which women face in industry and society and to empower more women into the Arts and Cultural industries and most importantly to provide a space for women of diverse backgrounds to network and support each other.
The day will conclude with a panel discussion from key figures in the theatre, film and the music industry.
Panellists
Dr Annie Doona
Dr Doona is the current President of IADT Dun Laoghaire. Dr Doona is currently Chair of the Screen Ireland. Dr Doona is a member of the Institute of Directors, The International Women's Forum, Women in Film and Television Ireland and the Women's Executive Network. She is a frequent speaker at festivals and events on the theme of Women in Film in Ireland and on Film Higher Education.
Grace Dyas
Grace Dyas is an acclaimed artist, activist, writer, theatre director and actor living and working in inner-city Dublin, she makes theatre, film and large-scale participation projects because she wants to change the world – and to change the world you must change power. Grace Dyas challenges power. She collaborates through performance with young people and vulnerable adults. She is a member of THEATREclub.
In 2017, she was the first woman to share her experience of abuse of power in the theatre world in Ireland, contributing to the global #MeToo movement. Her post to her blog opened the gate for others who followed from the theatre family, and then from across Irish public life. This became an ongoing campaign, I Believe You Before You Open Your Mouth, named for the words of Grace's mentor, Christine Buckley (director of the Aislinn group for survivors of Industrial Schools). Grace explored the legacies of these institutions in her play, We Don't Know What's Buried Here.
Jess Kavanagh
Throughout her career, Jess has worked both as a backing vocalist and as a front-person. Currently, she is touring extensively with The Waterboys as a backing vocalist and working with her own band, BARQ in Dublin.
Previously, Jess has worked with top international and Irish artists, such as Hozier, Kodaline, The Commitments, Jape and Le Galaxie.
Dr Tina Kinsella
Dr. Tina Kinsella is a Lecturer in Critical and Contextual Studies (Art) in the Faculty of Film, Art and Creative Technologies (FACT), Programme Contributor to the MA in Art & Research Collaboration (ARC) in IADT and Research Fellow at the Centre for Gender and Women's Studies, Trinity College Dublin. Soon to be the Acting Head of Department of Design + Visual Arts in IADT.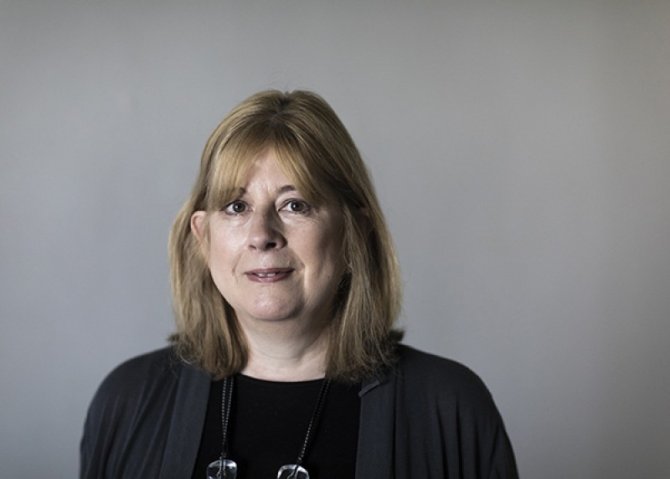 The stated aim of the Aurora programme is to encourage women in academic and professional roles in higher education to think about leadership and themselves as leaders. I applied for the Aurora programme as I had heard hugely positive feedback from colleagues in the Institute who had previously participated in the programme and I was thrilled when I found out that my application was successful.
While I am not in a leadership role in my current position, I believe that the programme did have value to my current position. Through participation in the programme I learned that leadership is not necessarily about formal, positional power, rather about the capacity or willingness to adapt, influence and change. I consider that I now have a greater understanding of my informal ability to influence and have increased my awareness of my strengths and development areas – positive outcomes for me and for IADT.
I did not undertake the programme with specific promotional aspirations in mind; rather to further my goal in life which is to do the best I can in whatever role I undertake. I believe that participation in Aurora has helped me and will continue to help me to do that. The mere fact of having the different days away from the normal work environment gave me the opportunity to breathe and to challenge myself. The pre-session preparation, reading materials and self-directed learning resources were highly useful in focussing the mind and I have referred to them since the programme ended. One of the most positive benefits from the programme was the shared experience of the other participants and building new relationships and friendships with my colleagues working in other HEIs. We established an informal network group and still maintain contact with each other. Another highlight of the programme was having the opportunity to be mentored by a member of senior management.
Participation in the Aurora programme was a positive learning experience for me and I would like to thank IADT for facilitating this opportunity. The programme has huge potential to benefit participants, but in my view needs some tweaking and adaptation to make it more context-specific for the Irish HEI environment as I found some elements to be formulaic and irrelevant to the Irish HEI environment.
Siobhan Gallagher, January 2019