Door Duets Photography Project
"A fun lockdown activity to keep busy and stay out of my sweatpants".
Door Duets is a photography project started by BA [Hons] Art student Sophie Luck and photographer and BSc [Hons] Applied Psychology student Aidan O'Keeffe during lockdown at the height of the COVID-19 pandemic, matching outfits to doors around their home area of Dublin.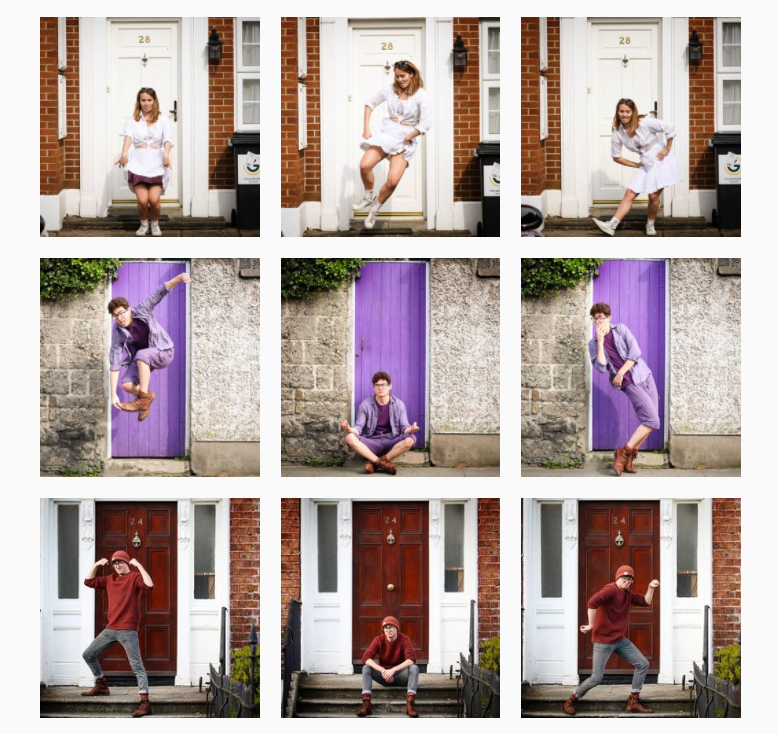 As well as serving as a fun daily activity to keep busy (and stay out of my sweatpants), the project has grown into a colourful and eye-catching Instagram page under the title of Door Duets – "Find em, match em, snap em, run. Ezzy pezzy."
The eventual goal for the project is hoped to be an exhibition of the photographs in a public space, with opportunities for viewers to participate and contribute their very own Door Duet photos.