Best COVID Movie, most powerful Irish language production and more announced at 16th annual FÍS Film Awards
Budding moviemakers from primary schools across Ireland honoured at prestigious awards ceremony which acknowledges talent and, this year, lockdown turbulence.

The event was crewed and broadcast by IADT National Film School students.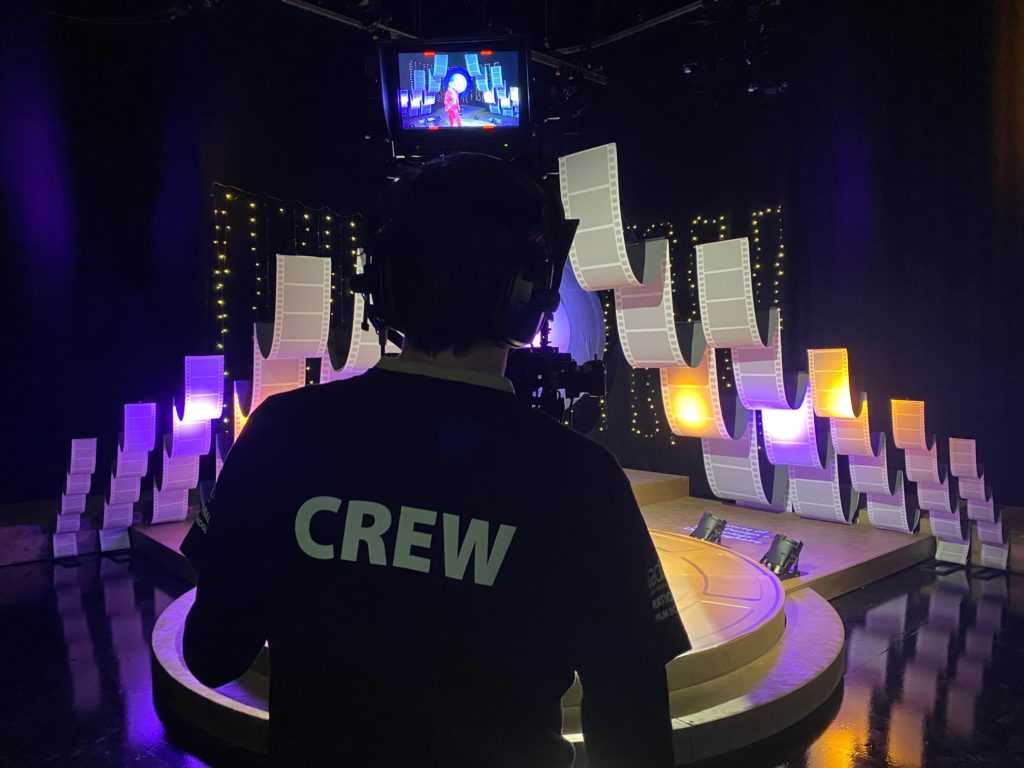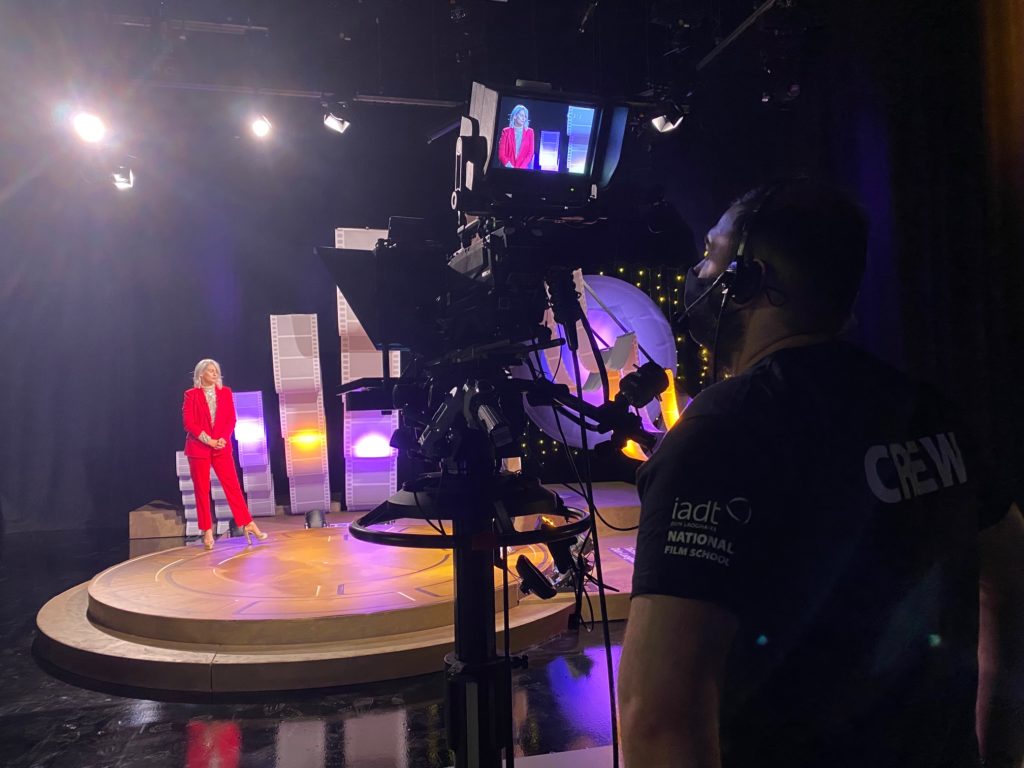 IRELAND: Lockdown, Irish language movies, outstanding contributions and achievements in filmmaking have been recognised at this year's FÍS Film Awards. The renowned event which celebrates the moviemaking abilities of primary school students took place virtually today (19th November). Pupils from across the country tuned in to the online ceremony which was hosted by RTE's Sinead Kennedy.
Guest of Honour, Minister for Education, Norma Foley, TD spoke at the awards filmed at the Institute of Art, Design & Technology's (IADT) National Film School, Dún Laoghaire.
Hosted jointly by IADT's FÍS Office in collaboration with the Professional Development Service for Teachers (PDST TiE). This year's event was hosted virtually due to COVID, with the ceremony broadcast via www.fisfilmproject.ie.
The event was crewed and broadcast by IADT students from the MA in Broadcast Production for TV & Radio, Creative Technologies, Film & TV and Design for Stage & Screen programmes. The students gained a huge amount of hands on practical production centered experience – which is a valuable part of their learning.
Commenting on the challenges students faced in filmining during COVID turbulence FÍS Manager, Institute of Art, Design & Technology Bernadette Meagher said:
"The ongoing interest and participation in film making and in the annual FÍS film competition is very impressive. Especially given the challenges faced by teachers and school communities since March 2020. It is a testament to the agility of teachers, their ability to adapt and facilitate new ways of learning for their pupils. Ireland's youngest film-makers and their teachers have worked hard to create films that entertain, engage, challenge, inform, make us laugh, cry and wonder."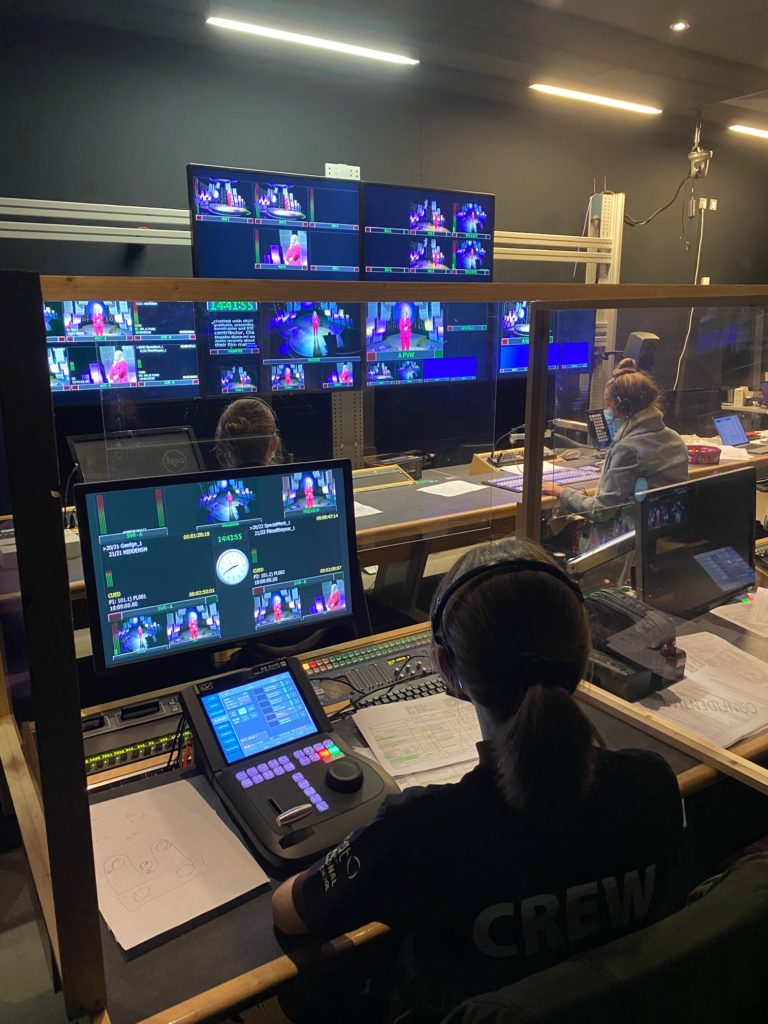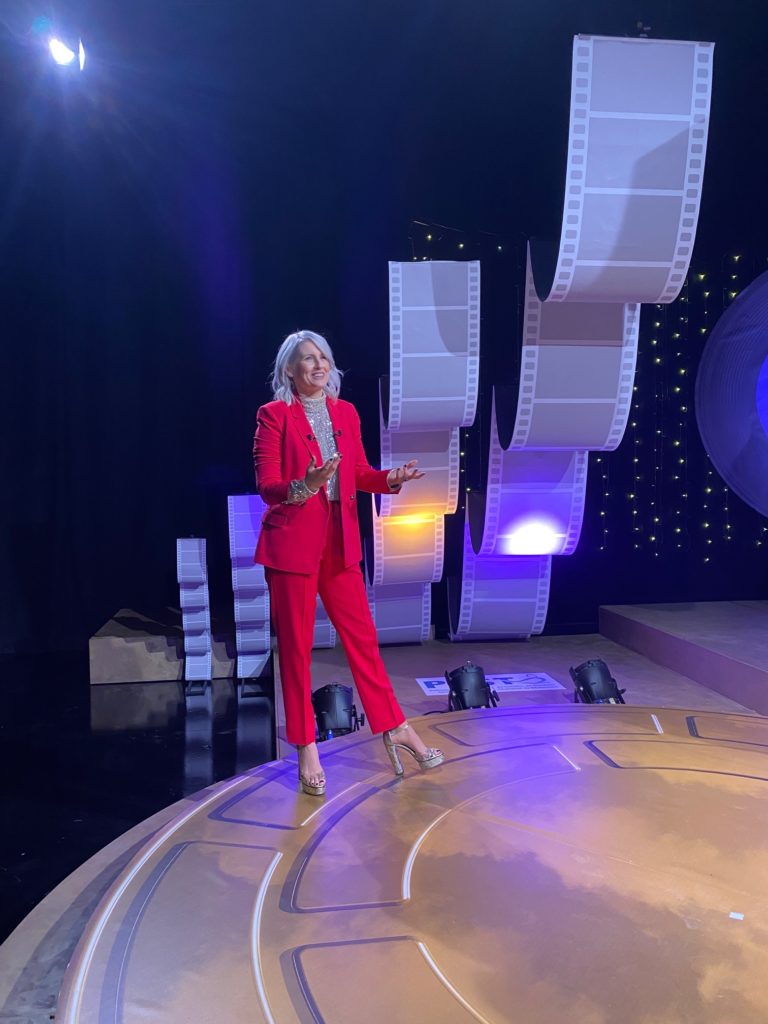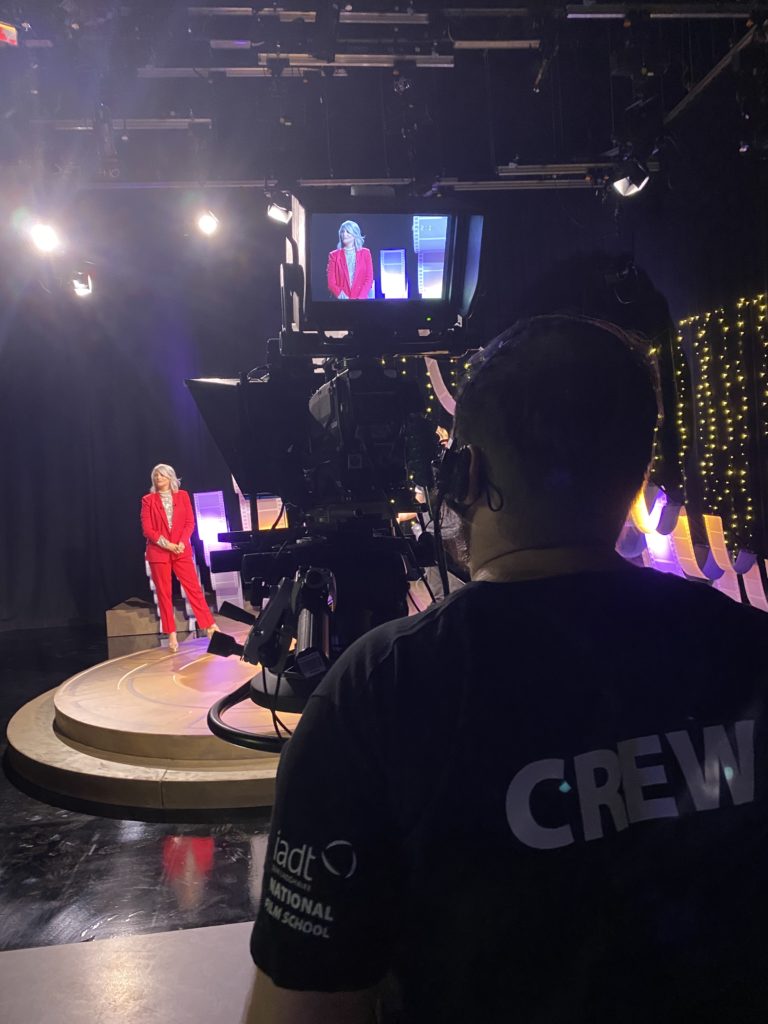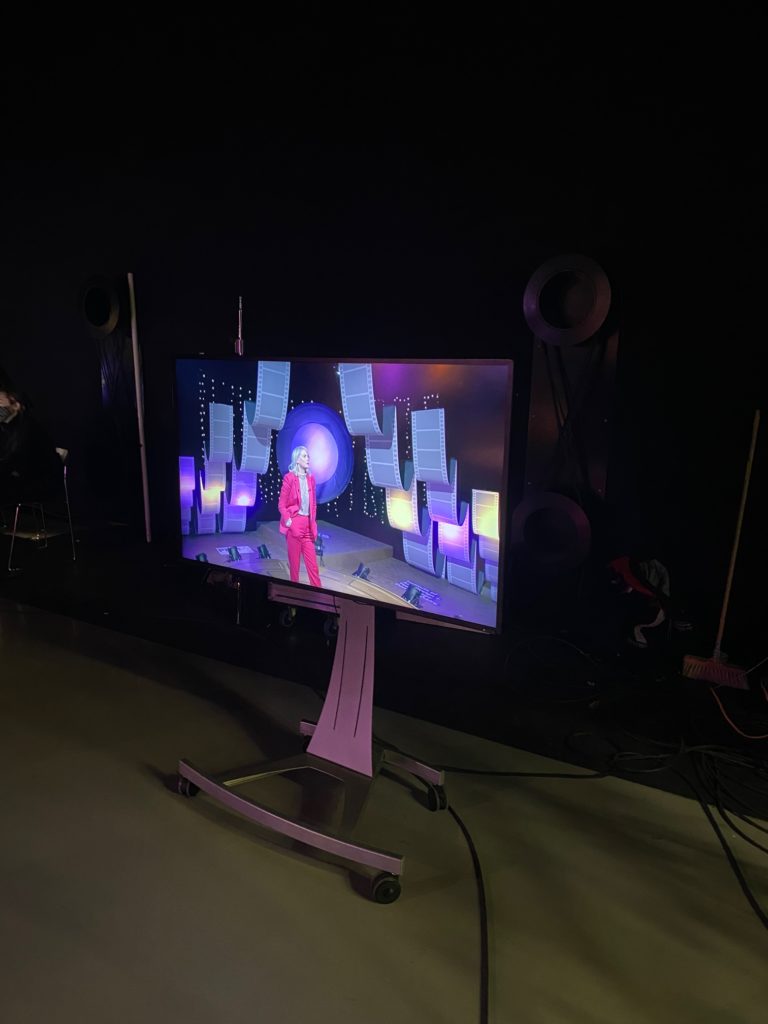 Some of the 2021 winners included:
● Gaelscoil Shlí Dála, Laois – Outstanding Achievement in Filmmaking – Animation (Simon & An Sneachta)
● Gardiner Street Primary School, Dublin – Outstanding Achievement in Filmmaking – Storytelling (Letters from Manresa)
● St. Gerard's Junior School, Co.Wicklow – Award for Best Junior Film (The Party Crasher)
● Gaelscoil Shlí, Laois – An Scannán Is Fearr as (Simon & An Sneachta)
● Scoil Padraig Naofa Cregmore National School, Co.Galway – Award for Best Covid-19 Film (Covid 19 – 2020 A year of change)
Shortlisted films throughout Ireland battled it out for the contest with the judging panel shortlisting just 18 films. Counties represented across the award-winning films include Limerick, Donegal, Dublin, Galway, Kerry, Laois, Leitrim, Waterford, Cork, Sligo, Wicklow, Kildare and Tipperary. This year saw a variety of new awards up for grabs with accolades for Outstanding
Achievement in Film Making for: Costume Design, Sound Track, Adaptation, Special Effects, Best Newcomer, Best Junior, as well as awards for curriculum relevant films that included subject areas such as History, Science and COVID-19. A unique montage of all the award-winning films can be viewed HERE.
The awards ceremony showcased the successes of the FÍS Film Awards project which exposed primary school students and teachers to all aspects of the film-making process. The concept behind FÍS is to help children not only develop essential communication and team working skills, but technological skills to assist them in a digitally driven world. It also aids teachers in developing children's problem solving and investigative minds and is aligned with the Government's digital strategy for schools.
This year marked 21 years since the inception of the highly successful FÍS project. To commemorate the occasion, the judging panel introduced a special merit award, to be presented to a school that demonstrated deep learning, imagination, creativity, tenacity and commitment in light of the challenges faced by all schools, pupils and teachers due to the pandemic. The FÍS Film Project 21st Anniversary Special Merit Award went to county Galway school, Scoil Eanna, Ballaun. The school also received the award for Outstanding Achievement in Filmmaking Award for Cinematography for their film 'Hidden'.
Addressing the children, Guest of Honour, Minister for Education, Norma Foley, TD said: "Today is proud day for you all, and it is one those memories that you will carry with you through your life, of your time in primary school. Being shortlisted or highly commended is a tremendous achievement and I want to congratulate all pupils who played their part in the filmmaking process."
Speaking about this year's event, National Director PDST Ciara O'Donnell added:

"The FÍS 2021 award winning films are a powerful demonstration of how creativity combined with technology influences children's' learning, makes learning meaningful and highlights the richness of its' impact. The creative use of technology supports teachers to realise the curriculum in an interesting and interactive way, very much in line with the focus in the Department of Educations' Digital Strategy for Schools and the Digital Learning Framework."
News