Bobby Kerr and Consolata Boyle become Honorary Fellows of IADT
Entrepreneur Bobby Kerr and two-time Oscar nominee Consolata Boyle have received Honorary Fellow Awards from IADT at their 2017 Ceremony of Conferring.
The award of Honorary Fellow is a mark of distinction that IADT makes to a person in recognition of their distinguished record and close association with the Institute.
Costume designer Consolata Boyle has been a great supporter of IADT for more than a decade. She received the award today for her outstanding contribution to the arts in Ireland and abroad.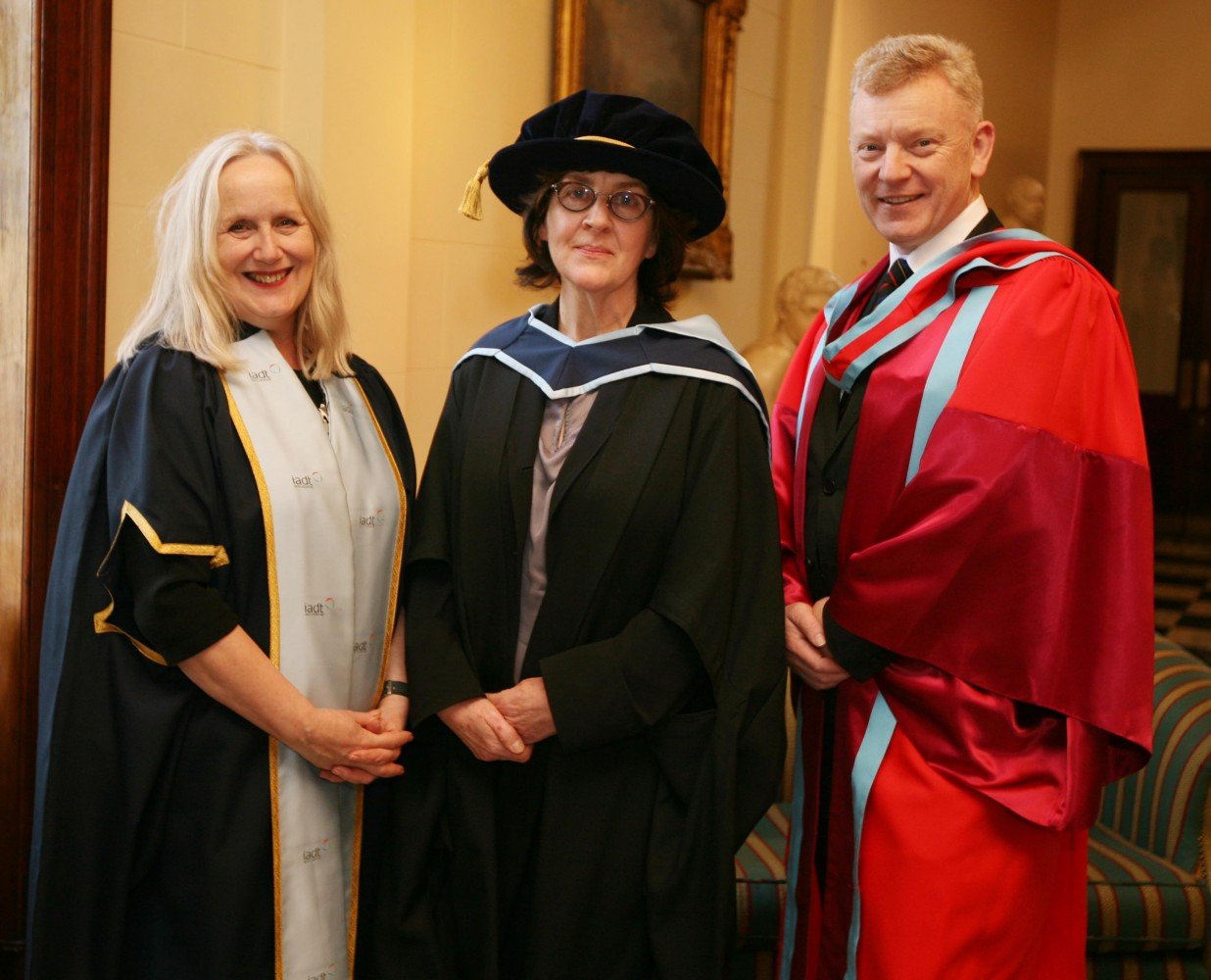 IADT is also pleased to confer a Fellowship on Bobby Kerr in recognition of his contribution to Irish business and for his strong support for our Entrepreneurship Programmes.