IADT boosting competitiveness of European film industry as Crescine launches at Cannes Film Festival
Horizon Europe research project Crescine publicly launched at the 76th Cannes Film Festival.
Bringing together 28 EU institutions including the National Film School at IADT as a full partner, Crescine's objective is to enhance the competitiveness and cultural diversity of the European film industry.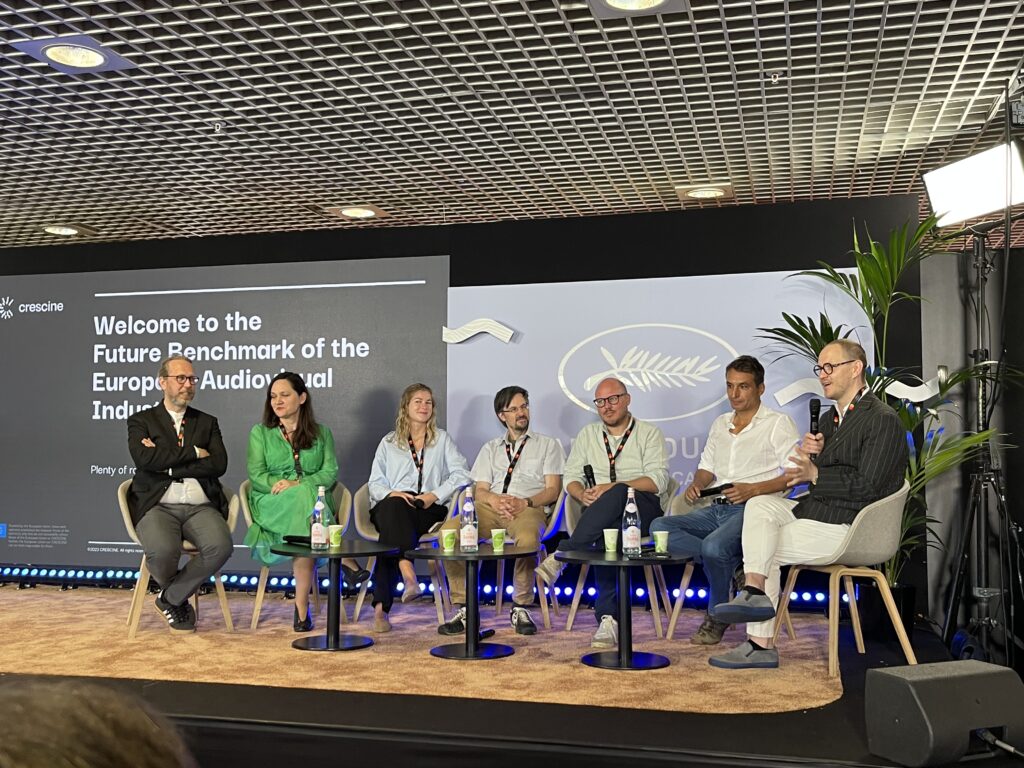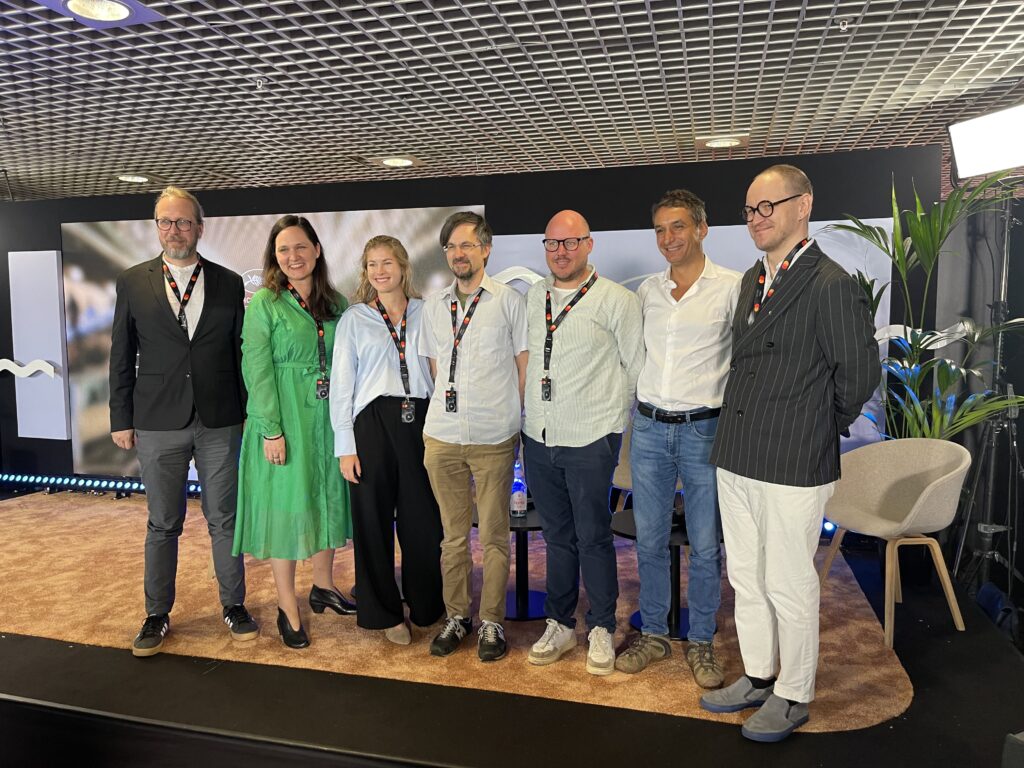 With industry and research partners from various European states, Crescine focuses on 6 film ecosystems in 7 countries: Belgium (Flanders), Croatia, Denmark, Estonia, Ireland, Lithuania and Portugal. Through original research and piloting results, Crescine will establish an innovative model of analysis and evidence collection across the film value chain, using cutting-edge data analytical models, testing innovative solutions and studying new business models or financing schemes.
Crescine's research findings will help design new tools, recommendations, green strategies and guidelines to support the transformation of the film industry in small European markets and beyond.
Crescine brings together major research institutions and a wide range of industry partners such as Cannes Film Festival's Marché du Film, the European Film Academy, and Black Nights Film Festival, as well as blockchain start-up Zaisan, and many other creative clusters and tech companies. The IADT Crescine team, supported by FilmEU, is led by head of Faculty of Film Art and Creative Technology, Rónán Ó'Muirthile and researcher Judith Pernin. Other Irish partners include Munster Technological University as a full partner with associated support from Screen Producers Ireland and Animation Ireland.
Crescine launched at the Cannes Festival as part of the Marché du Film's Cannes Next Programme on Monday 22 May at the Main stage of the Palais des Festivals. The event was moderated by Sten-Kristian Saluveer with participants from Crescine's work package leaders.
Representing IADT at the launch in Cannes, IADT's Head of European Projects, Barry Dignam commented "The Cannes Film Market, recognised as the epicentre of the international film industry, served as the perfect platform to unveil this exciting project. The gathering of industry professionals, producers, distributors, and influential figures witnessed the launch of what we believe will be a transformative force in European Film Small Markets."
In February 2023, Crescine previewed during a round table at the Berlin Film Festival's European Film Market. This round table presented the core features and potential contributions of the project. It was moderated by Sten-Kristian Saluveer and the participants were Manuel Damásio, Ulrike Rohn, Indrek Inbrus and Tim Raats. More details here.
Crescine is IADT's first project awarded under Horizon Europe, the EU's major research and innovation programme. This project demonstrates the growing links between IADT and other European institutions involved in higher education and the film industry. Crescine grew out of IADT's participation in FilmEU, the only European University Alliance in the fields of Film and Media Arts. The Alliance collaborates around the common objectives of jointly promoting high-level education, innovation and research activities and consolidate the central role of Europe as a world leader in the creative fields.
Head of Faculty of Film Art and Creative Technologies, Rónán Ó'Muirthile said "For a film school nestled within a modest European market, the significance of this collaborative project cannot be overstated. It serves as a transformative opportunity to amplify our creative potential, expand our network of industry professionals, and showcase our talent on a global stage. Through this partnership, the National Film School at IADT aims to make a global impact."

News