Dublin's membership of UNESCO's Global Network of Learning Cities
On Tuesday 23rd of July the Co-Chairs of the Dublin Learning City project, Denise McMorrow and Trevor Purtill, met with the Lord Mayor of Dublin, Paul McAuliffe, to mark the city of Dublin's acceptance into the UNESCO Global Network of Learning Cities. The Lord Mayor received a certificate of membership signed by David Atchoarena, Director of the UNESCO Institute for Lifelong Learning.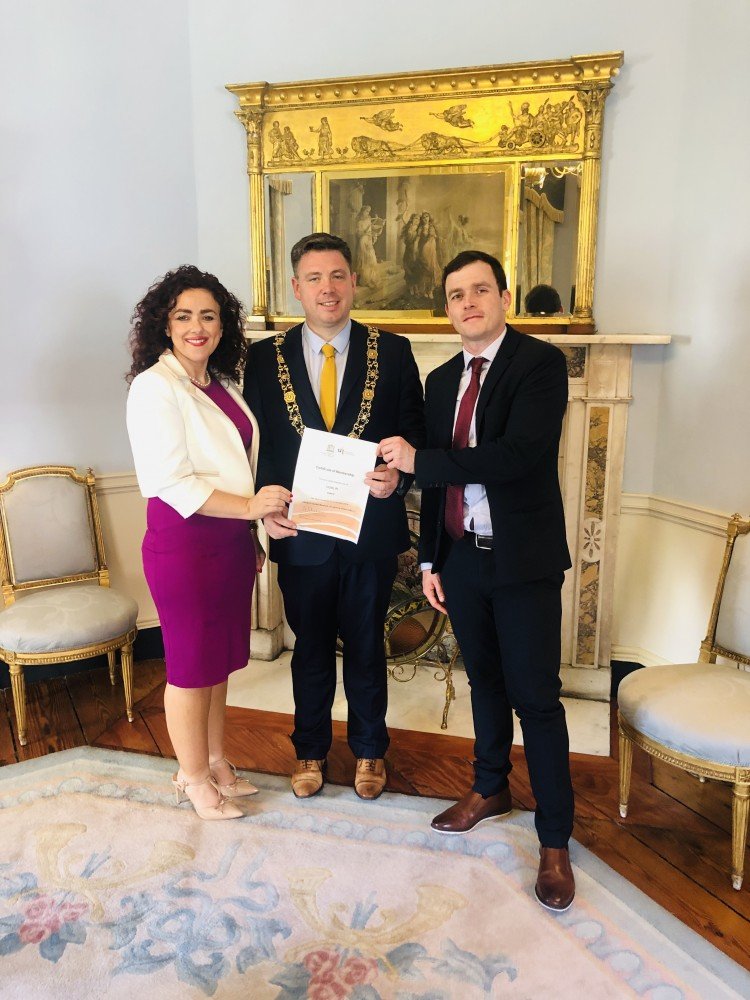 Membership gives the city of Dublin access to a network of cities around the world, all of whom are working to achieve the United Nations' Sustainable Development Goals, in particular Goal 4 (Ensure inclusive and equitable quality education and promote lifelong learning opportunities for all) and Goal 11 (Make cities and human settlements inclusive, safe, resilient and sustainable).
Dublin's application was endorsed by the National Commission for UNESCO, in the Department of Education and Skills, and supported by the Minister of State for Higher Education, Mary Mitchell O'Connor TD.
The Dublin Learning City project is a collaboration between Dublin City Council, City of Dublin ETB, IADT Dun Laoghaire, Marino Institute of Education, UCD, Trinity College and NCAD. Please visit www.dublinlearningcity.ie for more information.
News