Employer Forum 2019 : IT & Digital
There was a full house for the eighth year of IADT's annual employer event, organised by the Careers Centre and the Department of Technology and Psychology.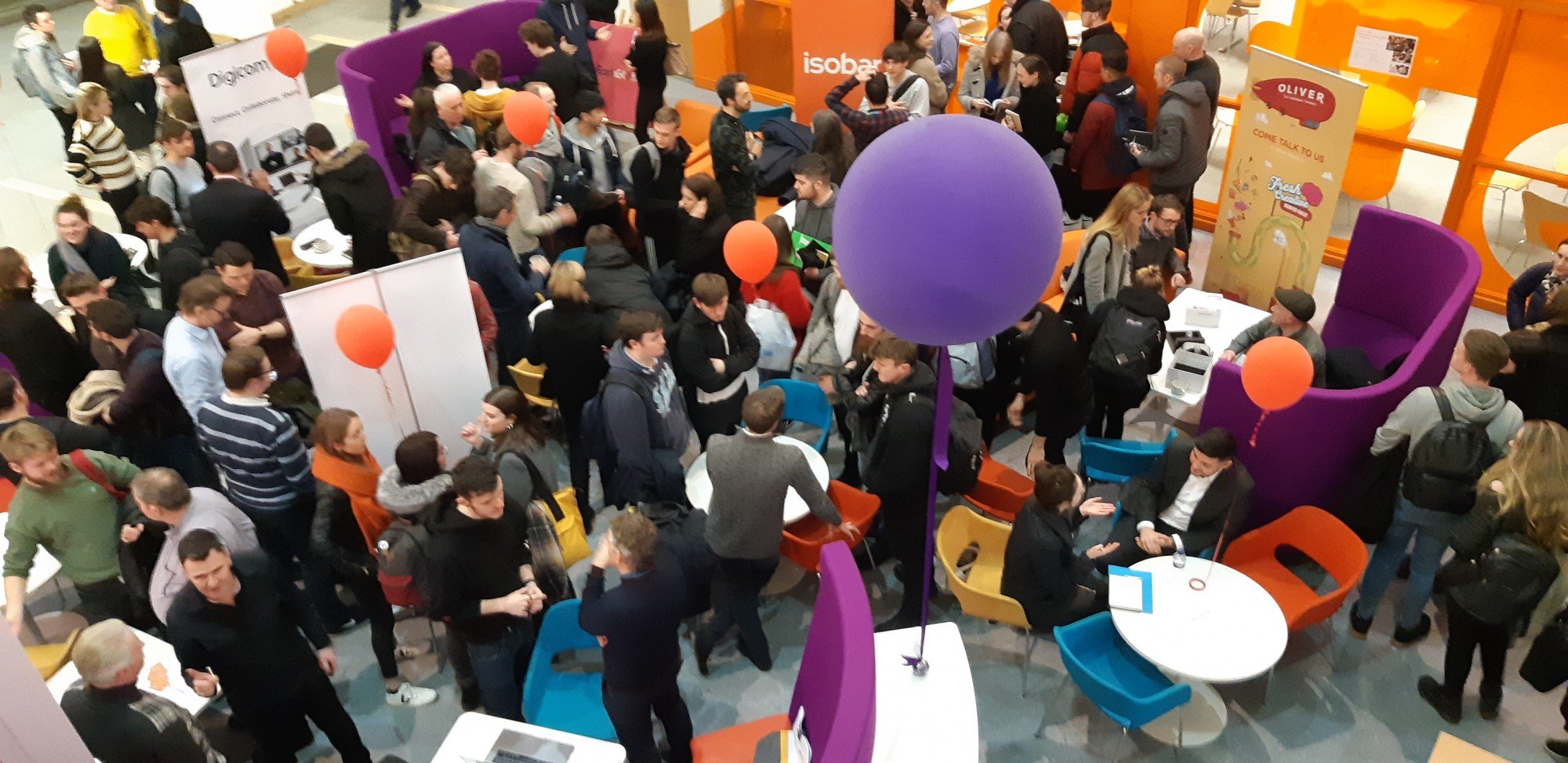 Speakers from twelve companies in the IT/Digital sector made their pitches to the students. All had either hired IADT graduates in past years or are keen to do so this year.
A number of the companies were also represented by IADT graduates currently working with them.
In his thanks at the end of the presentations David Smith (Head of Faculty of Film, Art + Creative Technologies) referenced the current digital age as the Fourth Industrial Revolution. Job descriptions and work patterns are moving forward at such a pace that it is hard to keep up. Many of the new trends were well represented by the variety of cutting edge companies of all sizes and types represented at the event.
Students heard about the great wealth of opportunities opening up before them. They also had a chance to put their best foot forward and engage with the employers in the networking part of the evening which followed in the main Atrium foyer.
The companies who participated were Accenture, Collider, Convention Centre, Deloitte Digital, Digicom, Each & Other, Gladcloud, Houghton Mifflin Harcourt, Isobar, Oliver Agency, Sonalake, Verizon Connect.
News