Entrepreneurship Students Win Runner-Up Prize at Pathway to Progress Programme
This month Citi Ireland and Enactus Ireland hosted the Pathways to Progress showcase; a youth social entrepreneurship development programme, that provides students with the resources to empower young people from disadvantaged urban areas around Ireland.
The Showcase event involved teams from all over Ireland presenting their final projects to a panel of judges after months of mentorship, training and guidance.
Eight projects from various national colleges and universities were presented to the panel of judges and IADT came second receiving €1,000 in seed funding. Their 'Mind Your Media' project proposes workshops for disadvantaged students educating them on online safety.
The team can now go on to build and expand on the work they have done with the seed funding and mentorship they've received through the 'Pathways to Progress' programme. Congratulations to everyone involved!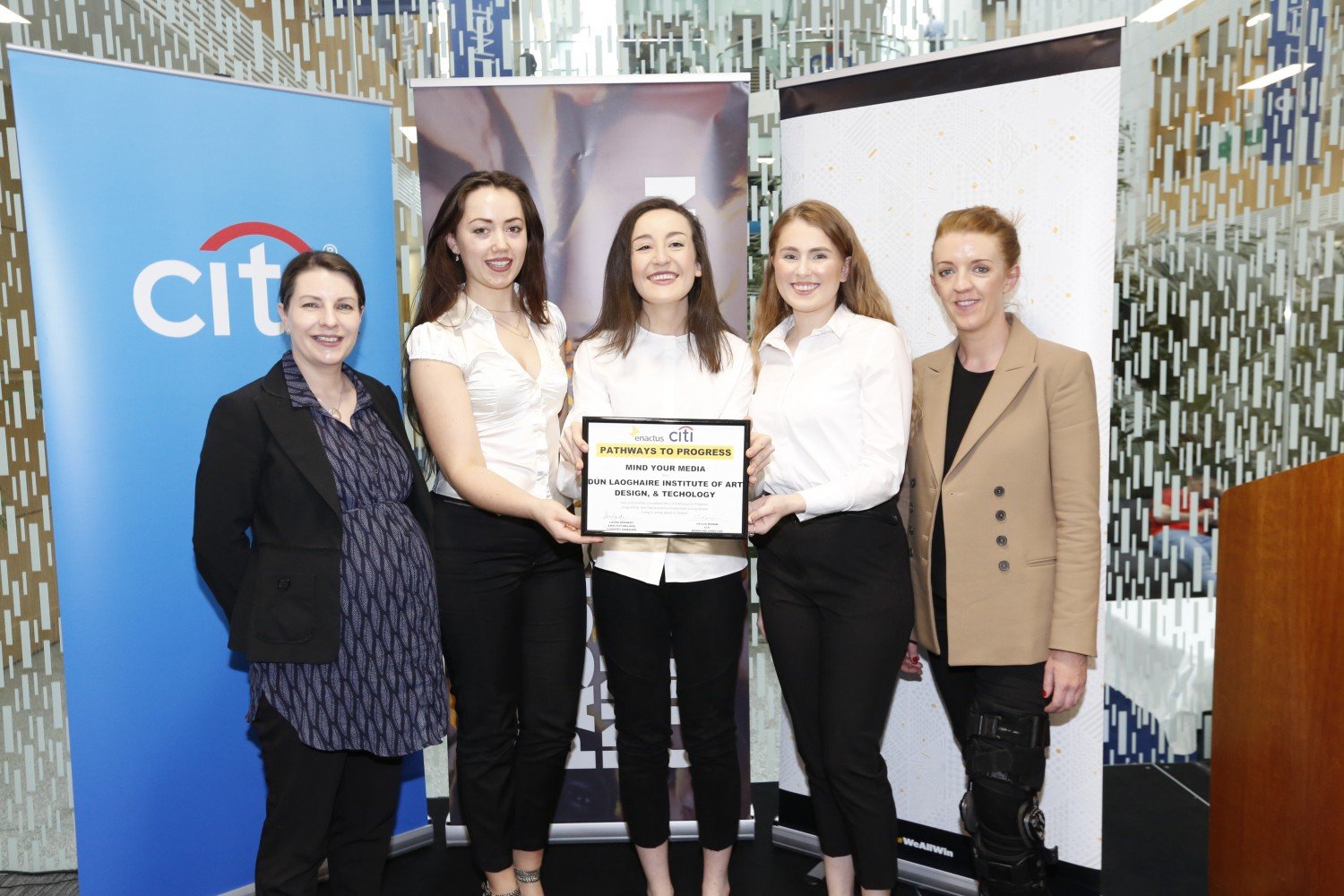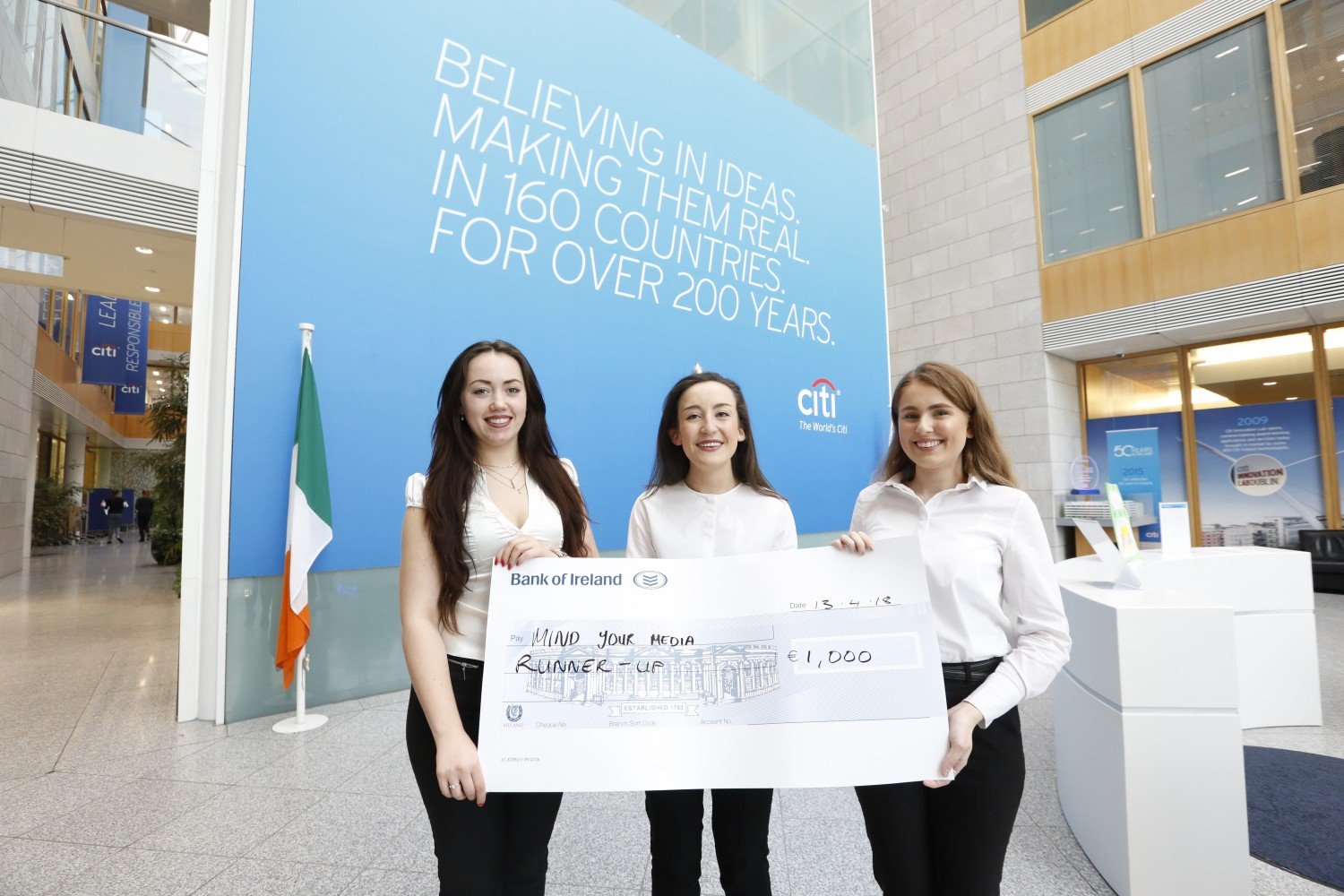 News