FíS Winners Cappawhite National School visit IADT
Winners of the 17th annual FÍS Film Awards, Cappawhite National School, visited the National Film School on October 12th 2023.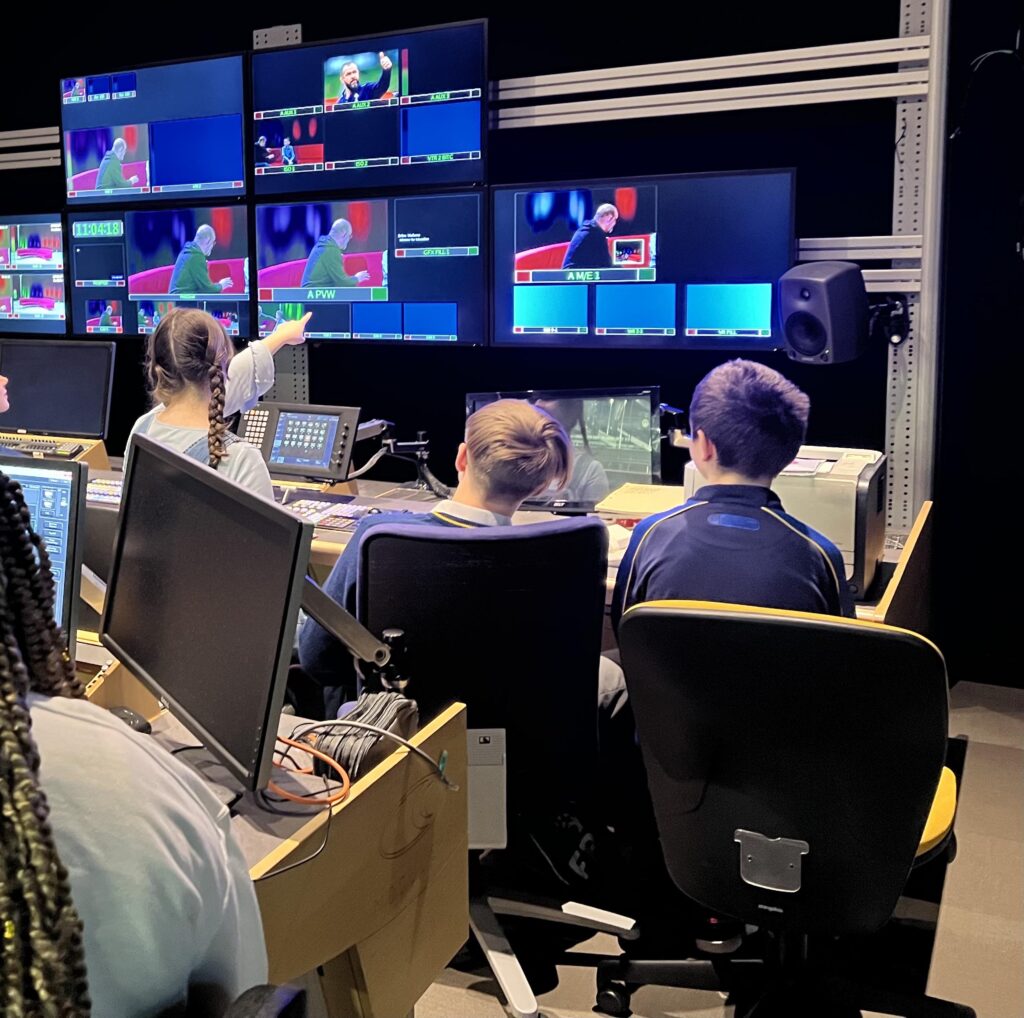 A group of students from Cappawhite National School who were the recipients of the 17th Annual FÍS Film Award earlier this year for their film 'The Christmas Truce 1914', were invited for a special visit to the National Film School at IADT as part of the FÍS Initiative (FÍS Initiative – IADT).
The group had travelled from Tipperary this morning along with their lead teacher Mr Shane O'Brien, who directed their winning film, and were warmly greeted by IADT lecturers David Cooper and Jean Rice at the National Film School.
The morning was spent with David Cooper and his students in the studios where the visitors were given a full tour of the film school and shown how a live broadcast is made. The visitors even got to make their own live interviews putting their teachers in the hot seat!
News