Green Week
IADT are holding Green Week events next week from Monday 7th March- Wednesday 9th March.
Join us for fun competitions open to all staff and students to enter with prizes to be won throughout the week.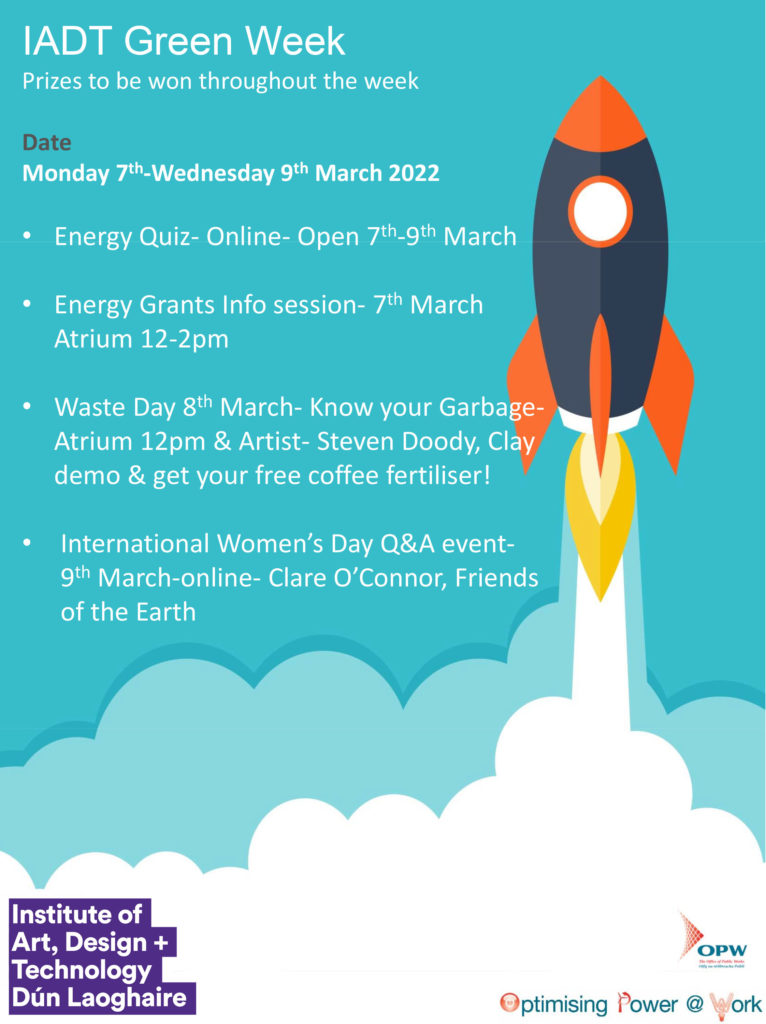 Home energy advisors will be on campus next Monday from 10.30am-2pm in the Atrium building, who can give advice on home retrofit grants, the new schemes recently announced and any other home energy queries you may have.
For any budding gardeners, the canteen is providing free coffee granule waste for use in composting next Tuesday and as well as a demonstration by Stephen Doody on how this can be incorporated with clay.
News, Event