IADT Creative Dragons Den 2017
Students pitch their business ideas to three formidable judges Sean Gallagher, Lisa Cunningham + Tom Shinkwin at this years IADT Creative Dragon's Den.
It was an exciting day in the den as six buisness ideas were ptiched to three Dragon's yesterday as part of Enterprise Week at IADT.
The Dragon's, Sean Gallagher, Lisa Cunningham and Tom Shinkwin, were suitably impressed with unique ideas and lively pitches from students.
From a clothes sharing app to a martial arts support service the Dragon's were kept on their toes by our young entrepreneurs. Enthusiastic presentations gave way to interesting questions and helpful advice from the experienced business owning Dragon's.
Finally the winners were announced as Rachel & Victoria for Armadio, a clever way to exchange and share clothes with your close contacts.
Second place was awarded to David Quinn for his forward thinking wellness and health buiness idea and third place went to Dean Rowe for his travel business idea.
Good luck to all of our students with their new ventures and many thanks to our Dragon's for an exciting competition.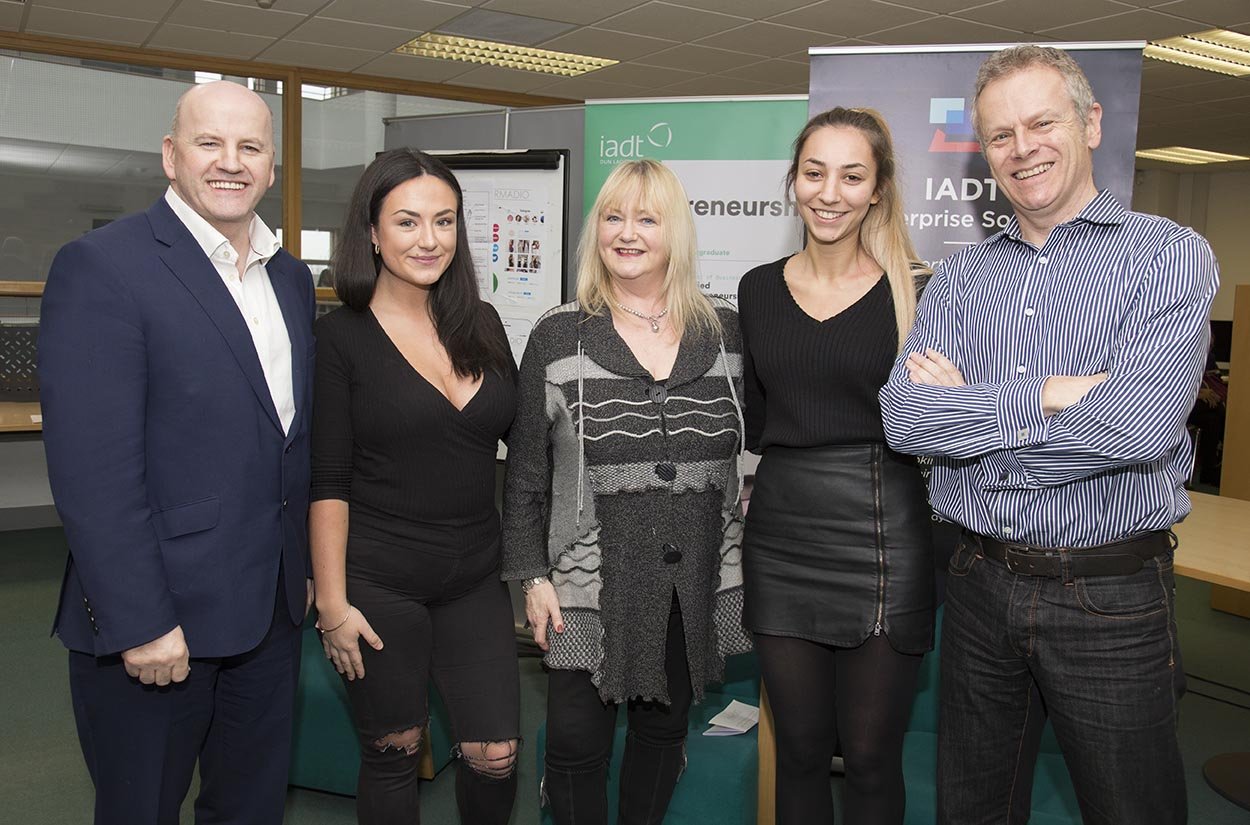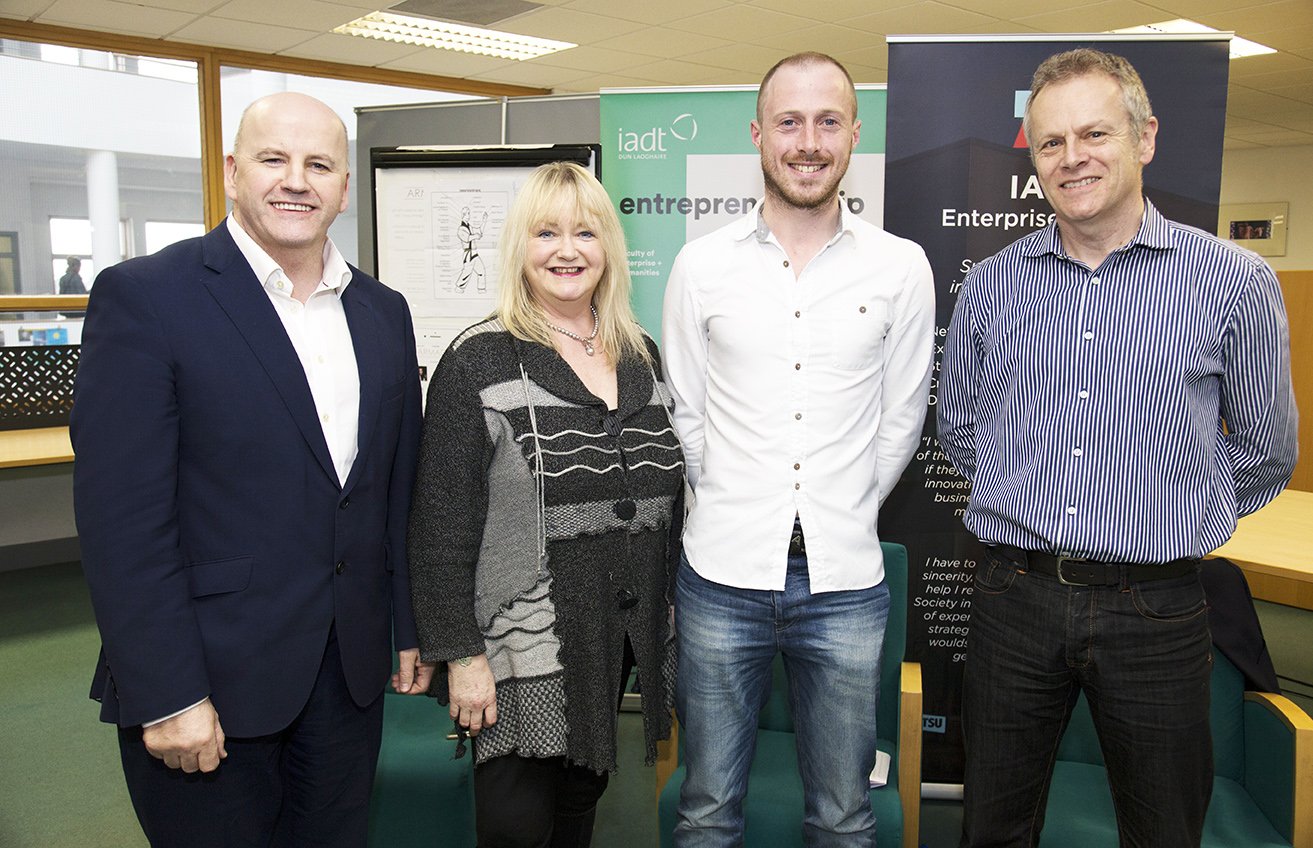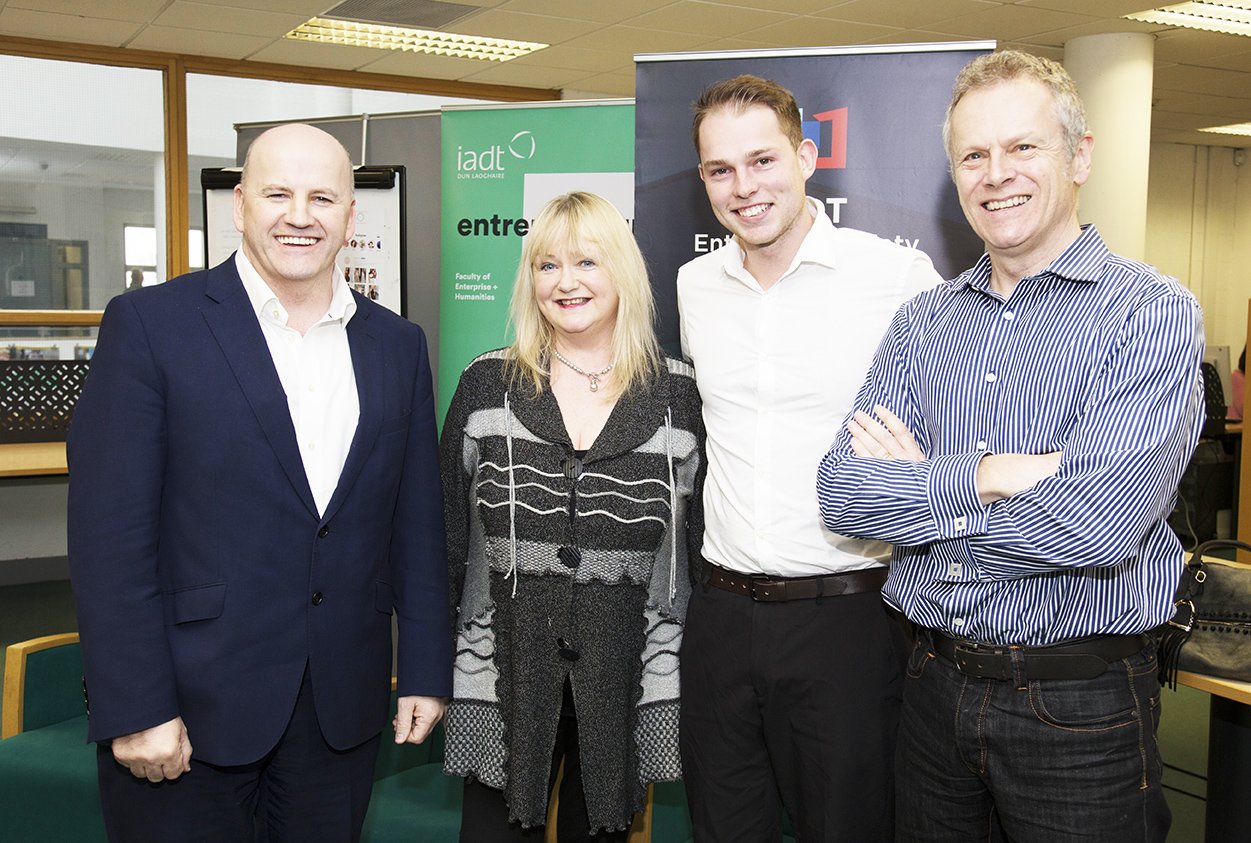 More images from Creative Dragon's Den