IADT Gets a Makeover
We've modernised the study and social areas in the main IADT building.
The ground floor of the Atrium building is a key hub of IADT activity, and one which sees a heavy footfall of students and visitors. In keeping with the new, contemporary look and feel of our communications, we introduced imagery, graphics, colour and copy to create a distinctive, daring personality.
We've provided collaborative, flexible spaces for groups to work in and modular compact furniture to enable flexibility with group sizes. These spaces compliment an extended "IDEAS" magnetic glass writing walls for freestyle writing and research. Each area can easily accommodate individual pixel boxes facilitating spontaneous collaboration, stand-up meetings, seminar and presentation spaces, workshops and discussions in small, informal settings.
The ground floor now has informal collaborative working spaces, relaxed eating spaces and touch-down technical hot desks. Students have spacious hot desking areas with individual pods for studying, as well as informal group breakout zones.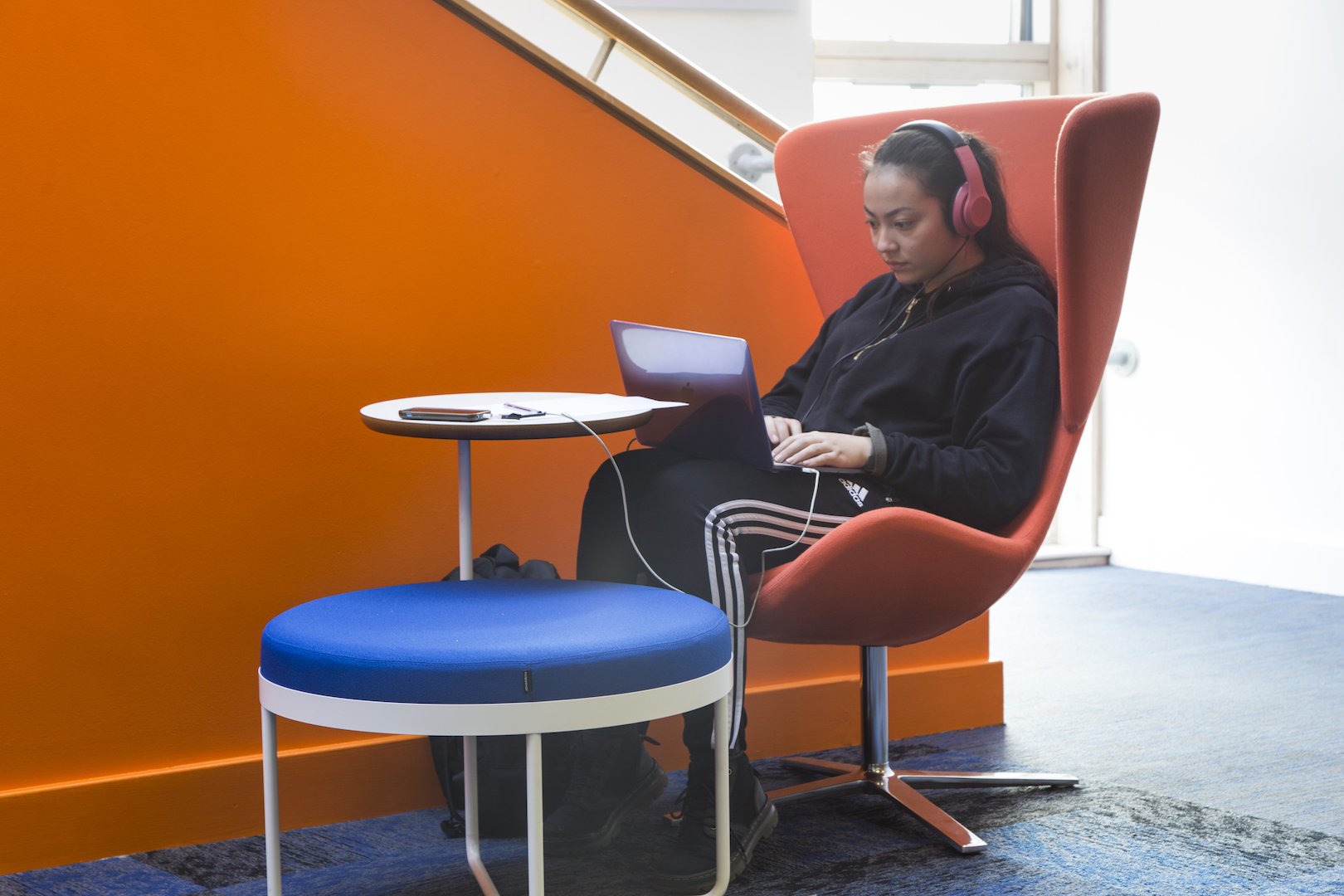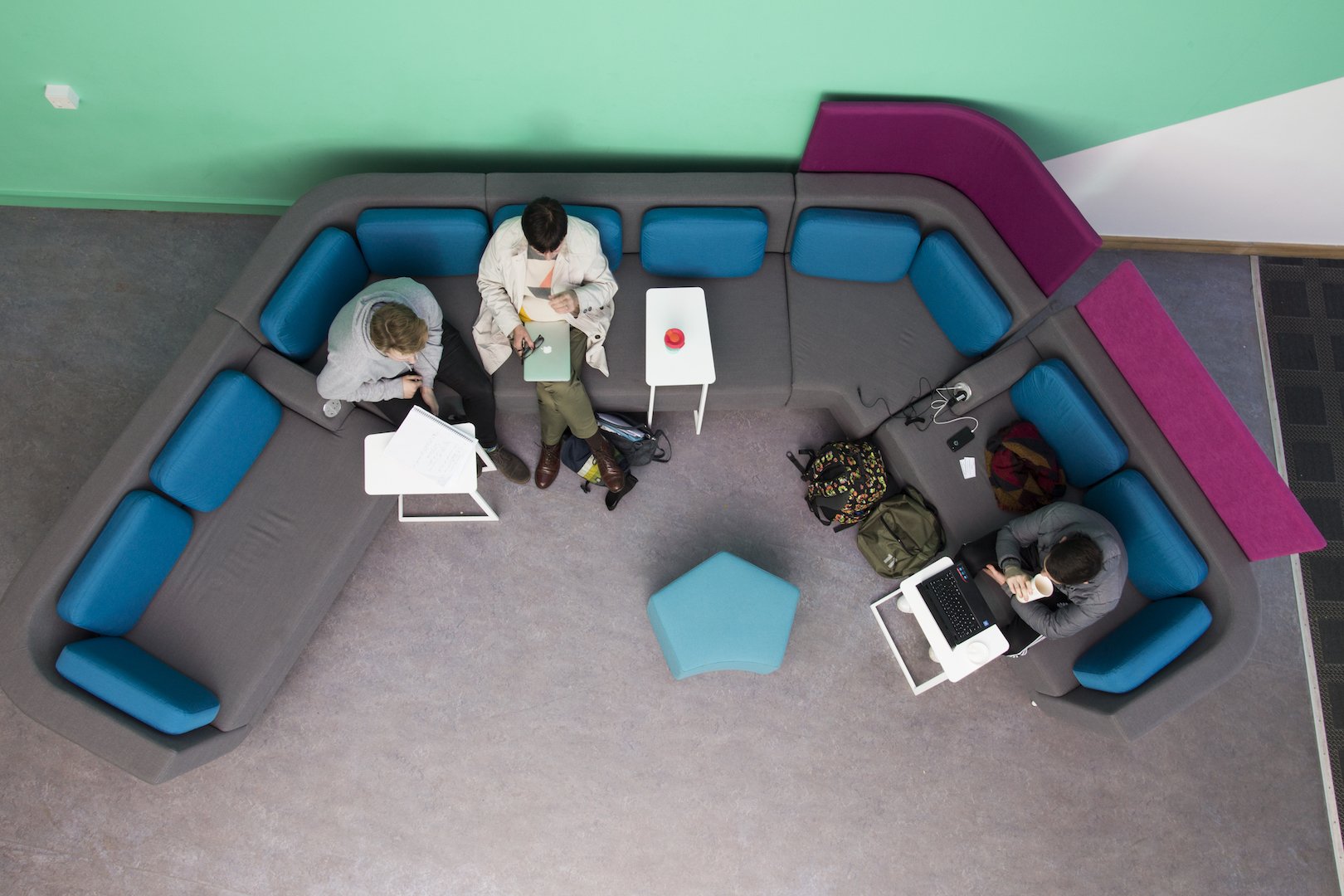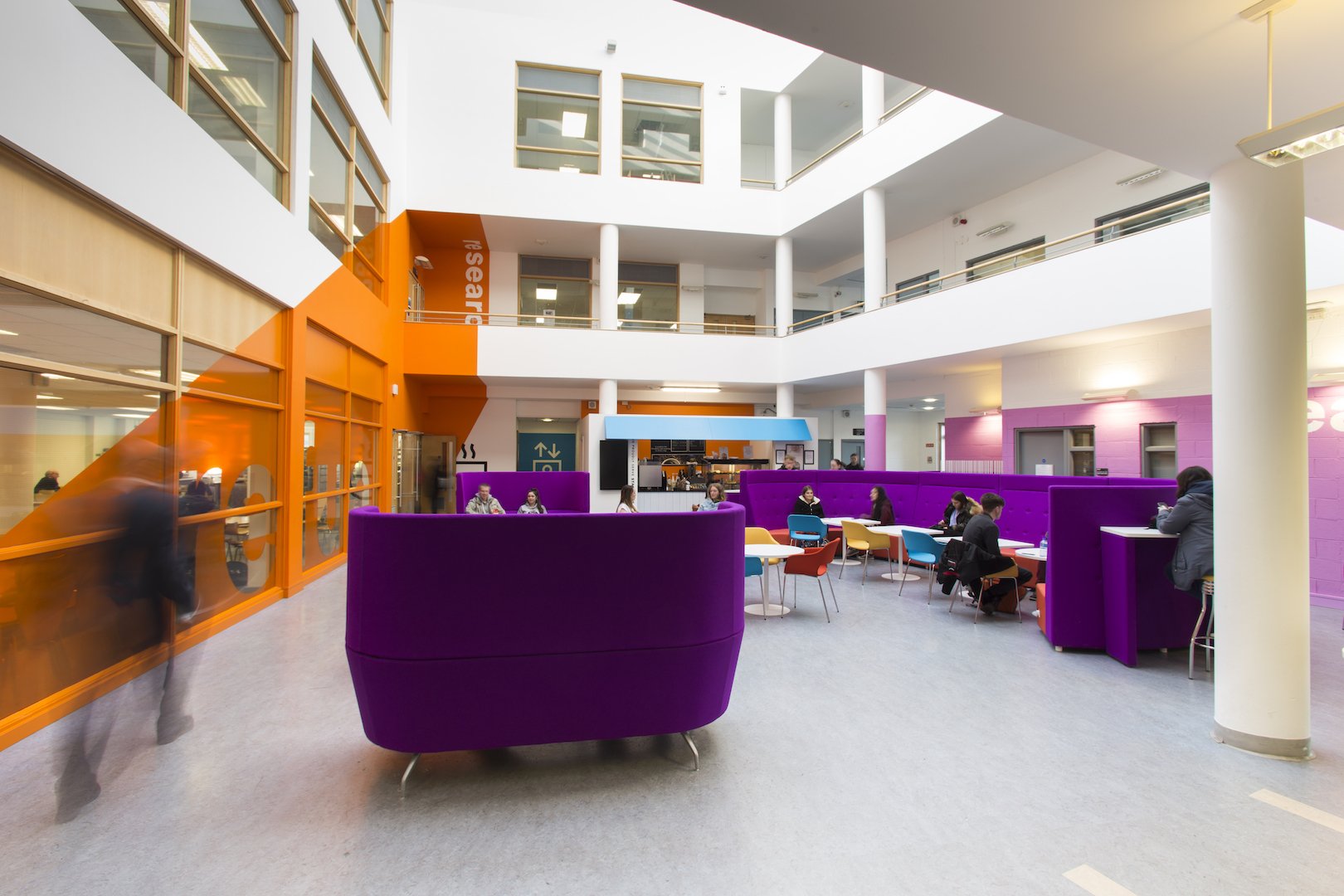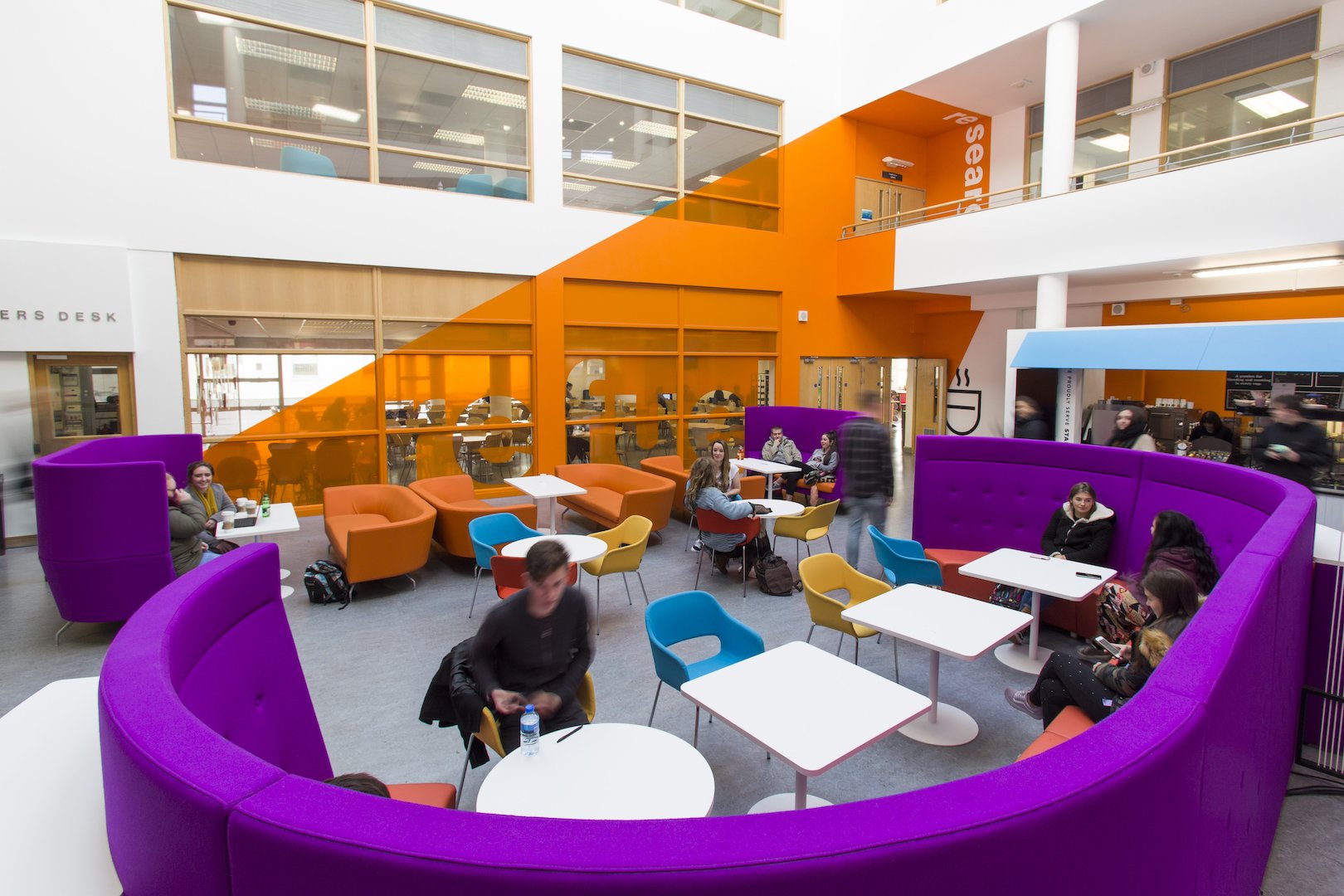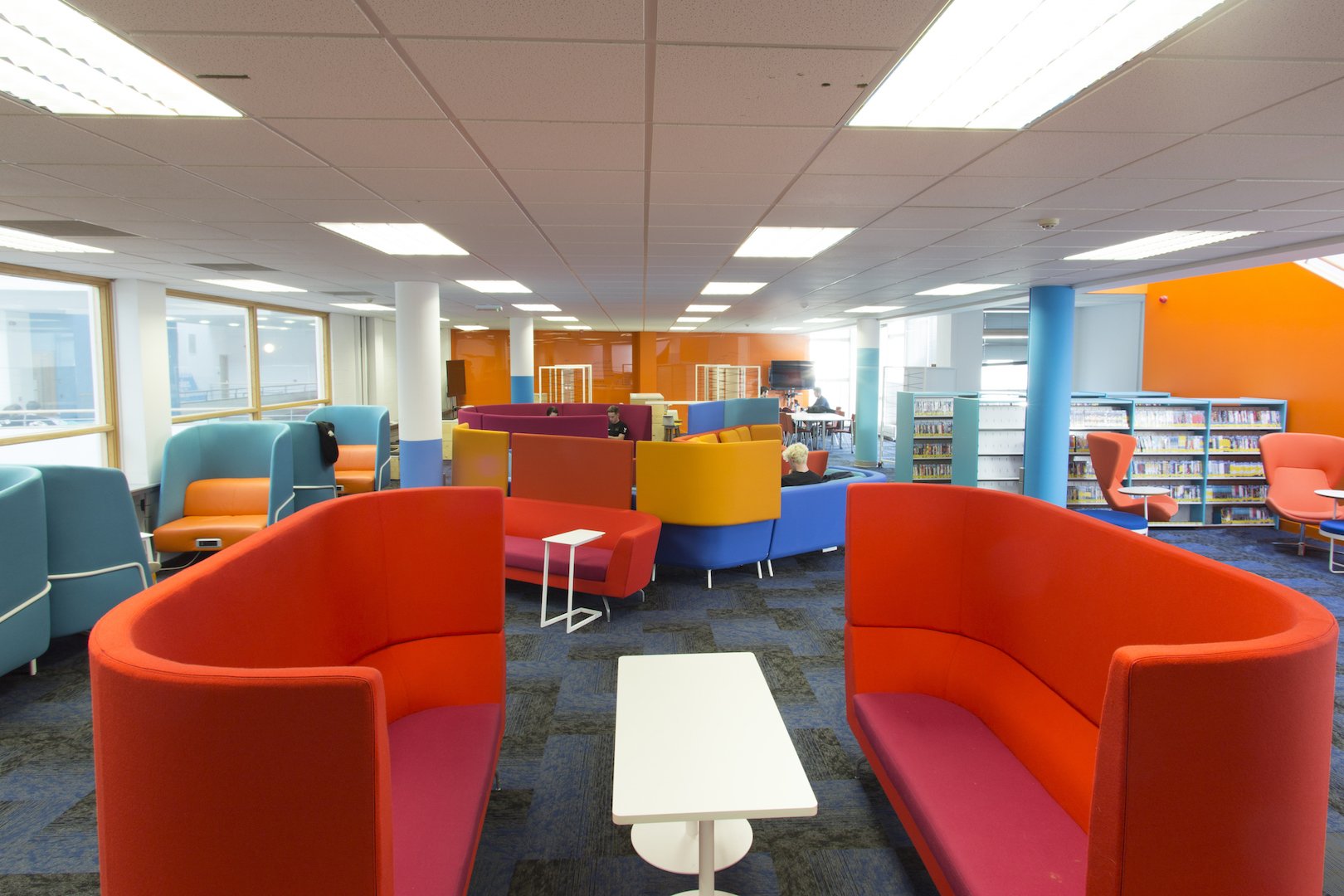 Student Experience Manager Denise McMorrow says 'Our IADT students are delighted with the modern, welcoming and vibrant look. The renewed energy and enthusiasm resulting from the creative and inspiring areas ensures a positive Student Experience and helps to maximize every student's potential.'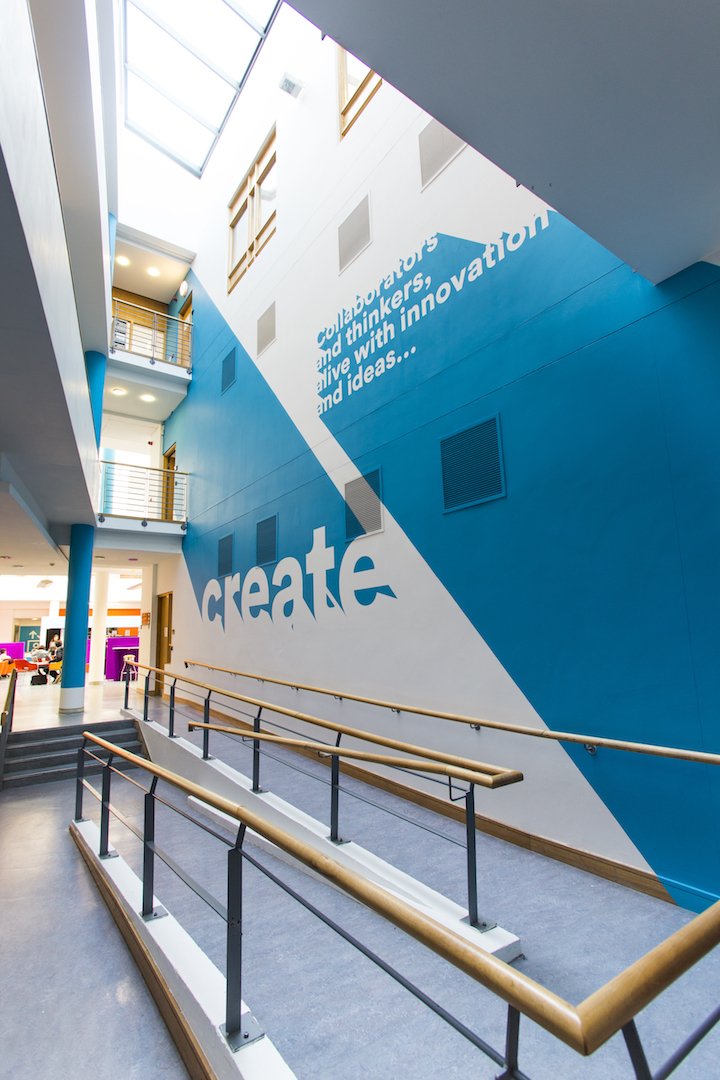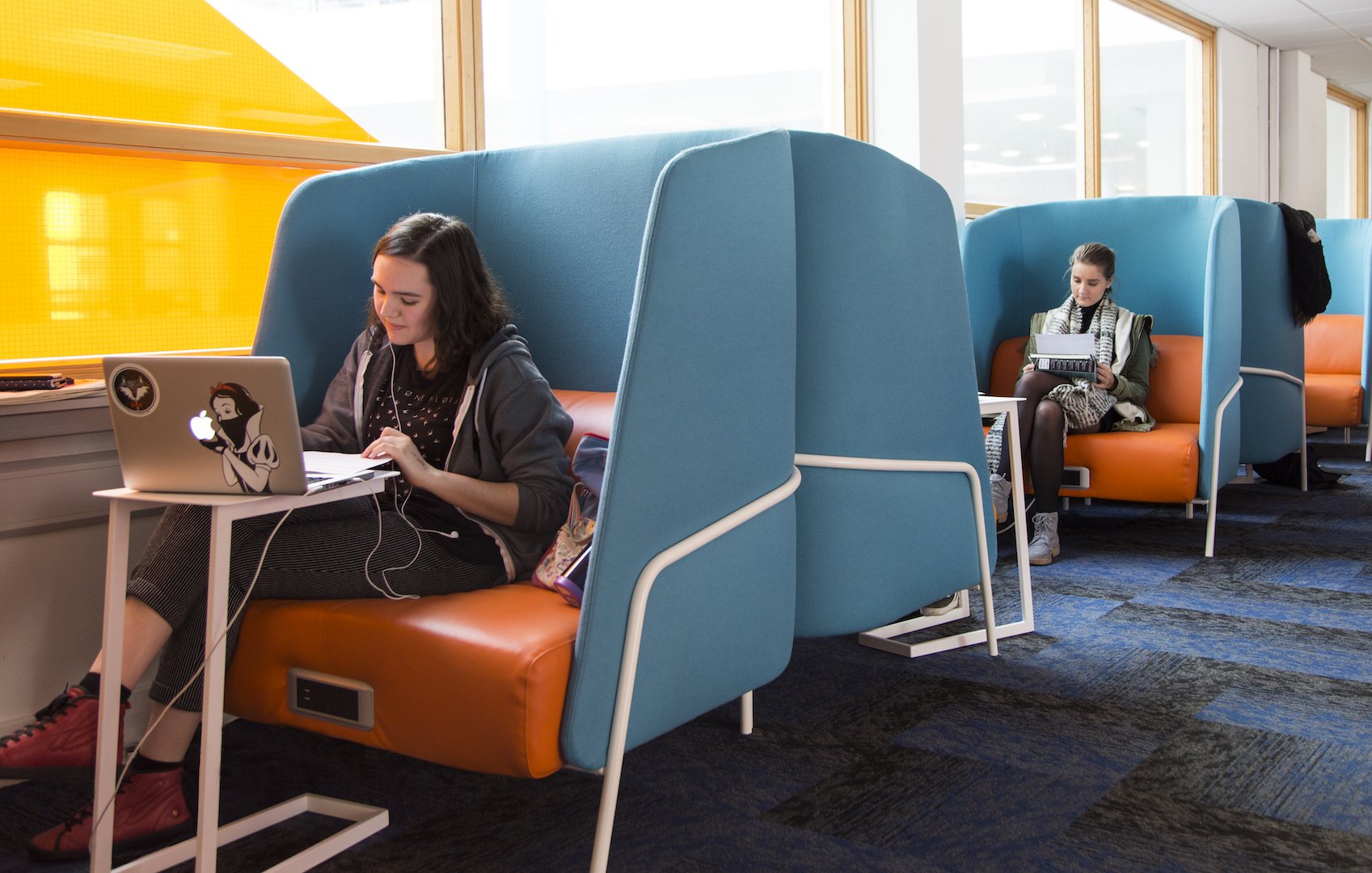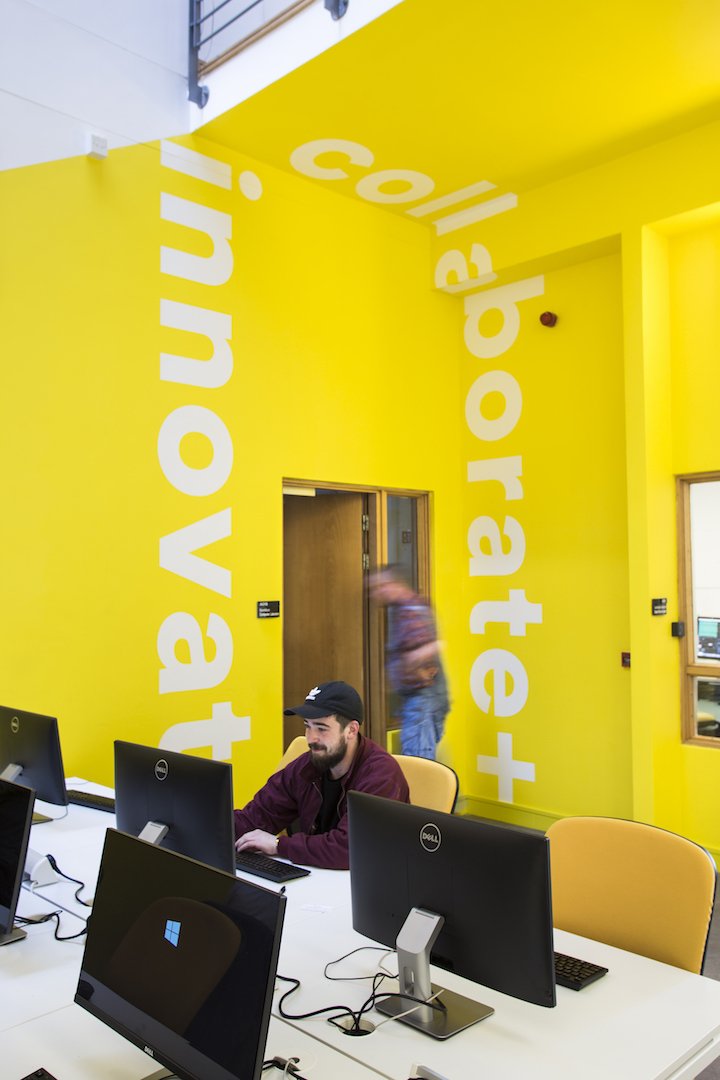 News