IADT launch Strategic Plan 2019-2023
Minister of State for Higher Education, Mary Mitchell O'Connor officially launched IADT's new Strategic Plan 2019-2023, Better Futures Created Together, at the National Film School.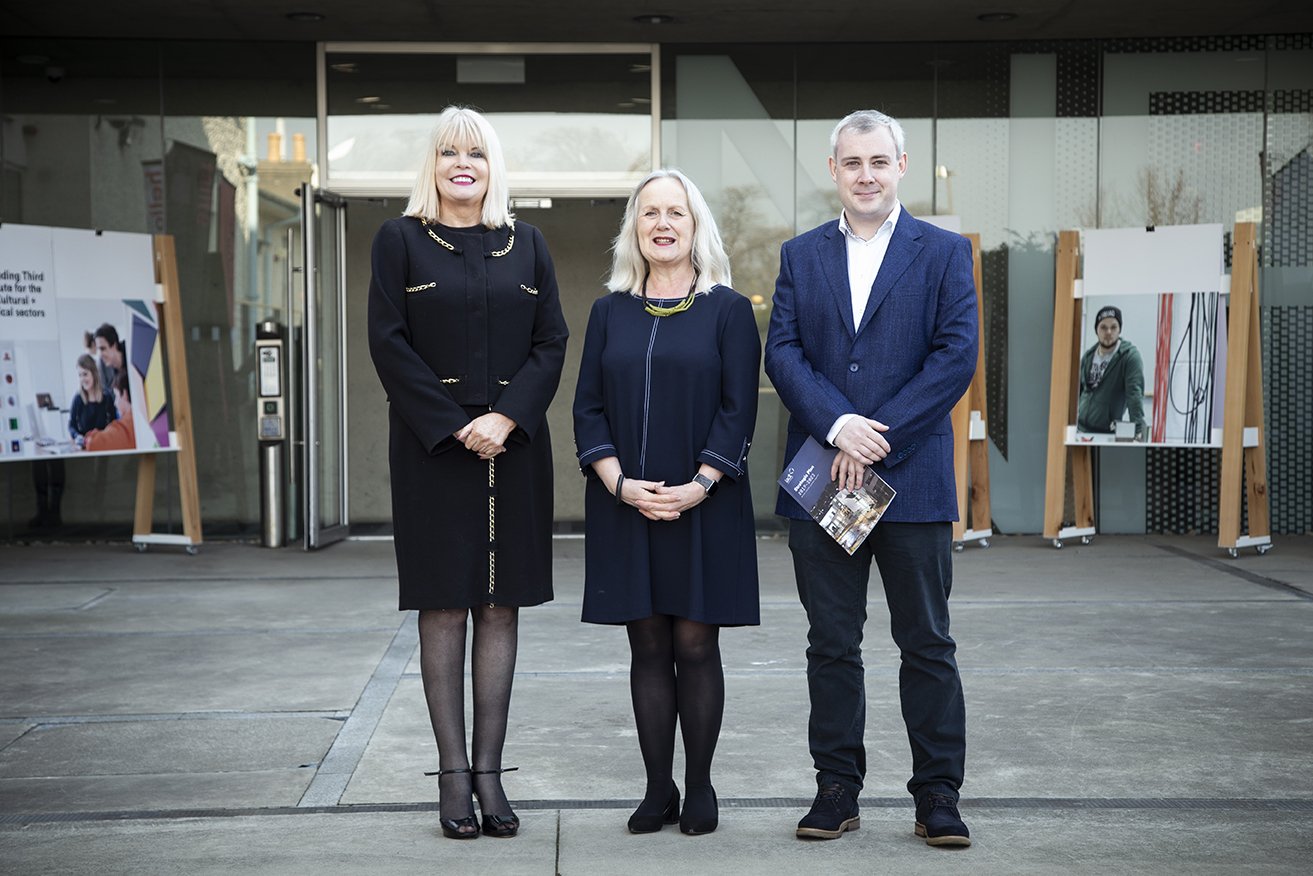 Minister Mitchell O'Connor spoke alongside Dr. Annie Doona, President of IADT, David Holohan, Chair of the Governing Body and Chloe Power, President of IADT Students' Union to welcome the new Strategic Plan and highlight the themes and priorities for the next five years.
This plan identifies eleven strategic priorities of equal significance across three thematic areas: Excellence, Growth and Community.
Dr. Annie Doona said "We believe the next five years are going to be very exciting for IADT, as I said they are never without their challenges, Higher Education is always challenging, but educating students is always a joy.
A good outcome for this plan will be if we produce the kind of excellent graduates that go into the world having had a great experience at IADT, and contribute to industry, to the arts, to culture, to business and to society – and become the creative, thoughtful, entrepreneurial and tech savvy brave citizens of the future".
David Holohan acknowledged "the outstanding contribution of IADT's staff and the achievements of their students and graduates, who continue to be pivotal to IADT's future".
Dr. Annie Doona welcomed to the event Vice Rector Lyubchak and his staff from Sumy State University Ukraine, and Professor Lynne Buckerfield from George Brown College Toronto who are here at IADT working on projects and partnerships.
View the full Strategic Plan 2019-2023 here