International Women's Day Elite Panel
IADT was delighted to welcome three very special female guests to take part in a panel discussion and Q&A as part of our International Women's Day celebrations.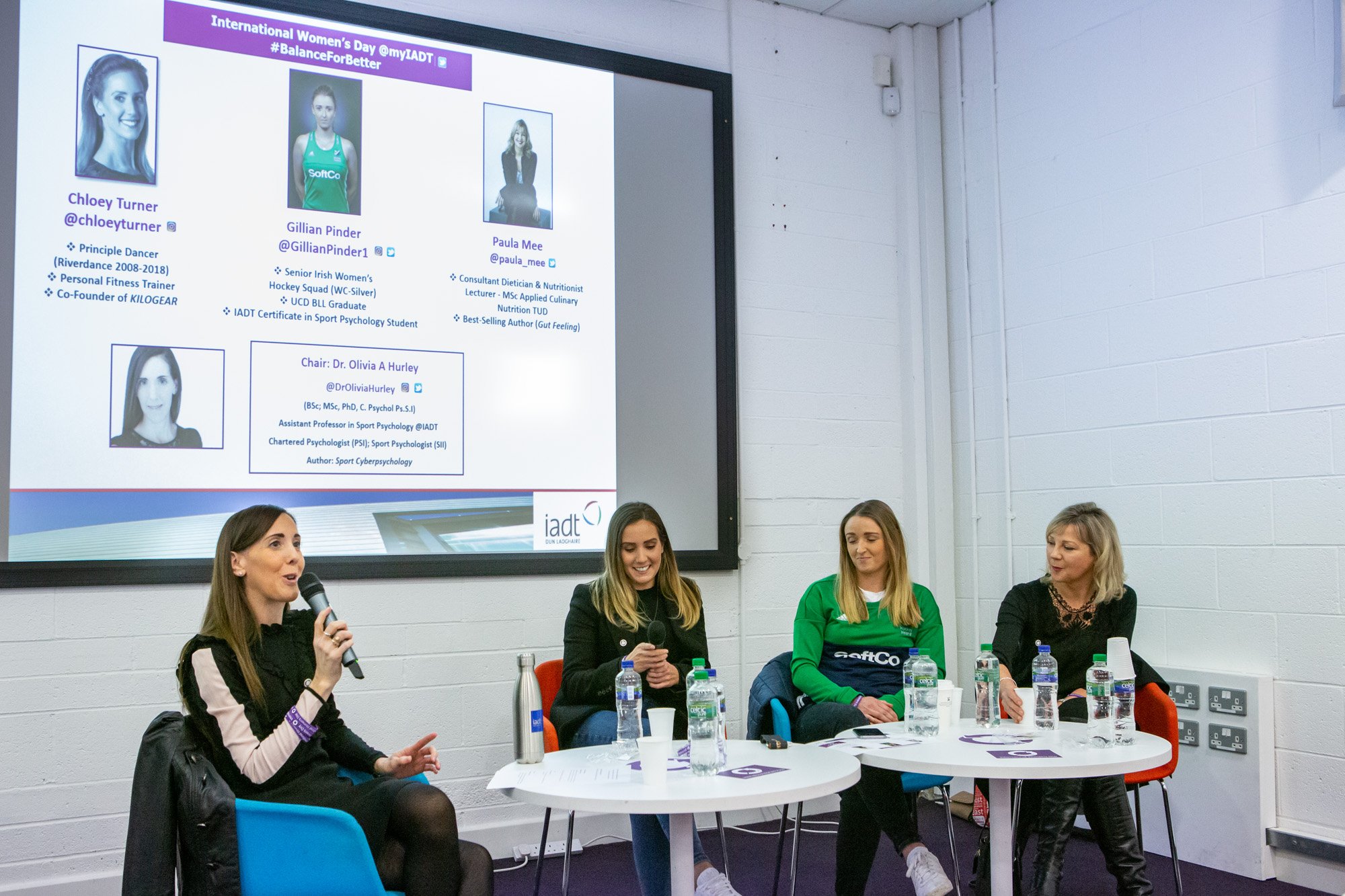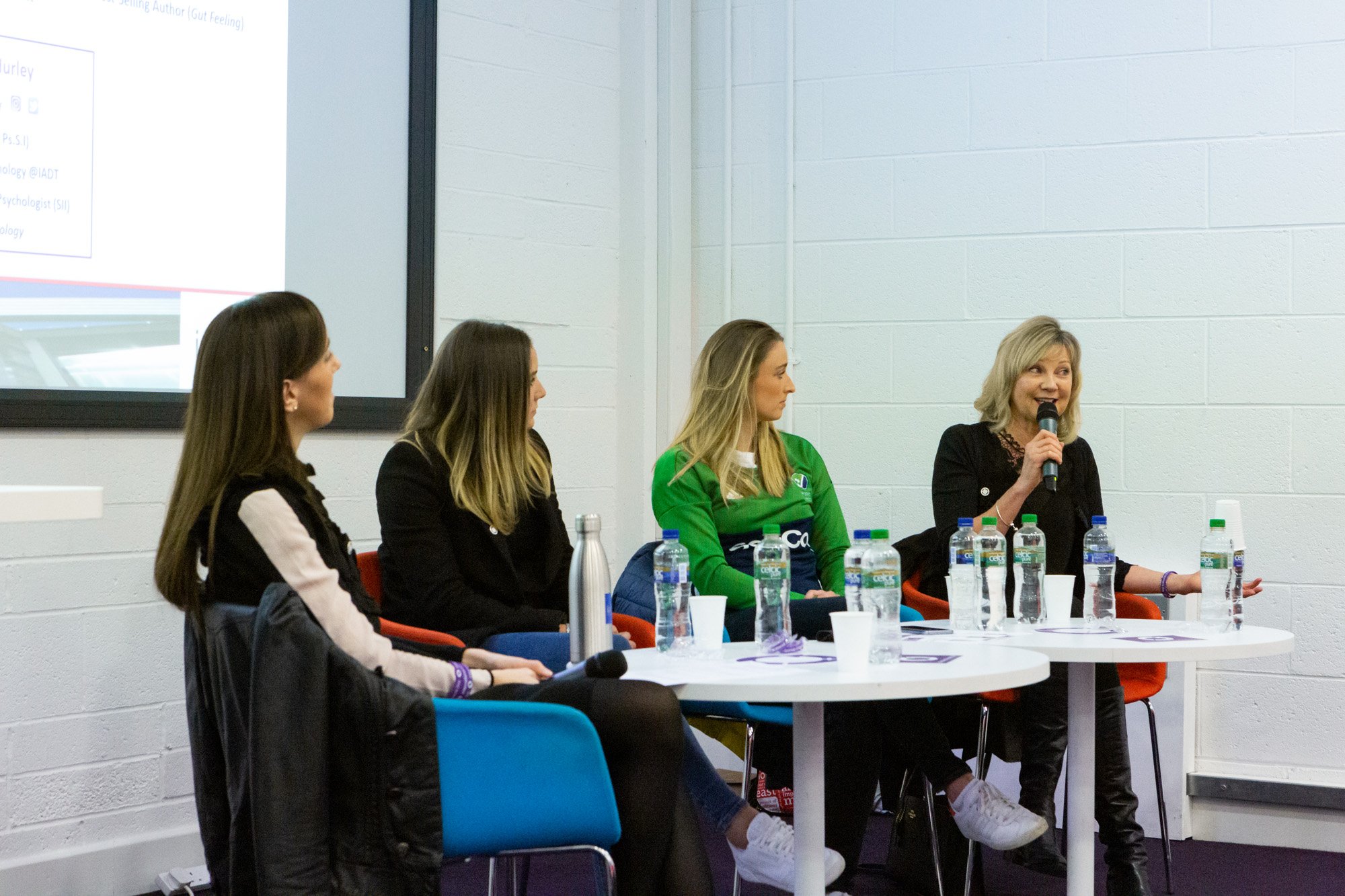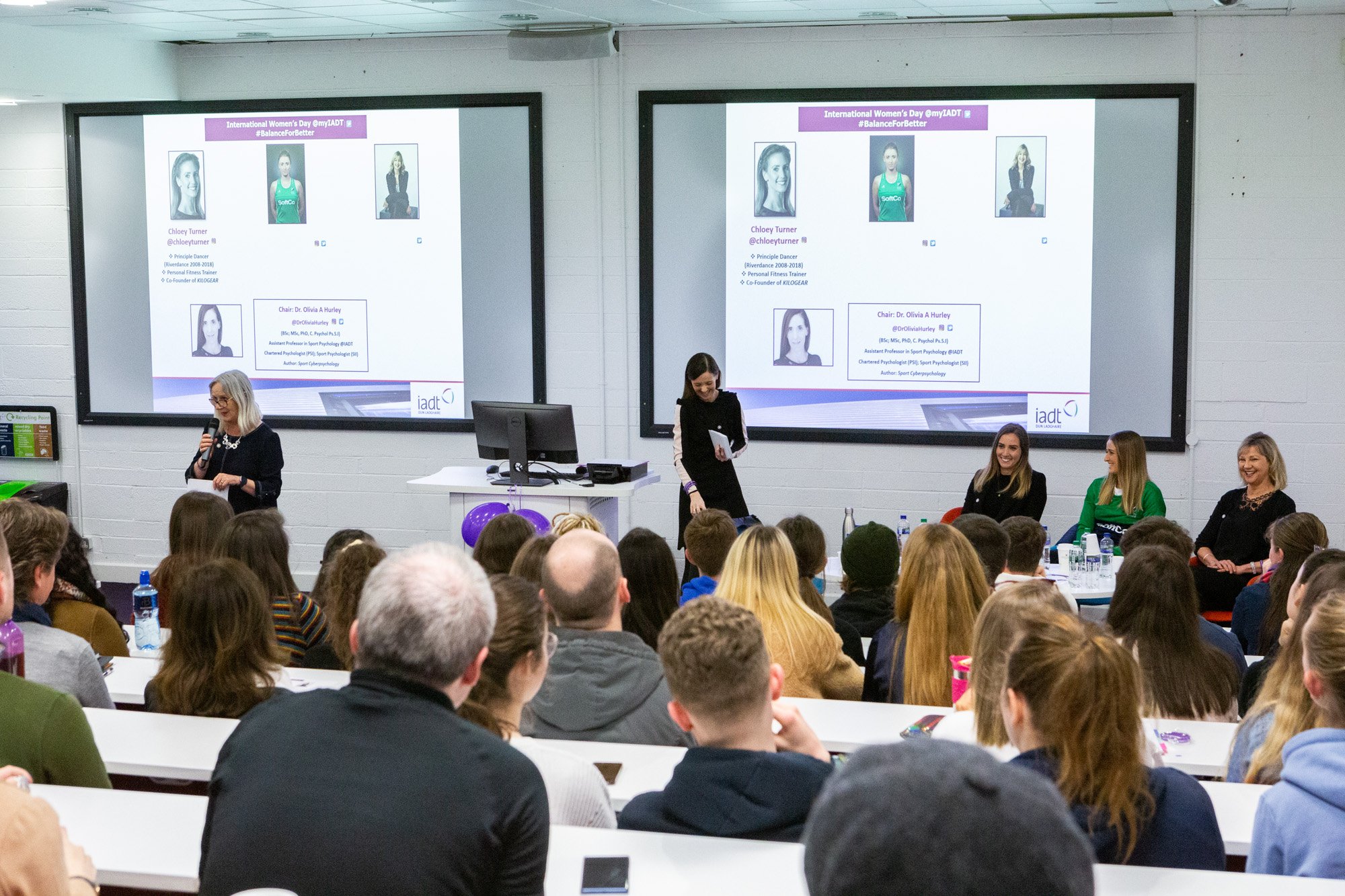 IADT welcomed Gillian Pinder (Irish Women's Hockey Team – World Cup Silver Medallist); Chloey Turner (Principle Dancer with Riverdance from 2008-2018; Co-Founder of KILOgear) and Paula Mee (Accredited Dietician and Best-selling author of 'Gut Feeling') on International Women's Day, Friday - 8th March 2019, to take part in our special panel discussion and Q&A on their successful careers to-date.
The visit was organised and hosted by IADT's own Assistant Professor of Sport Psychology and Author of the 2018 textbook, 'Sport Cyberpsychology' (Routledge), Dr Olivia Hurley. All students, staff and guests present received some excellent sport, performance and indeed, life advice from the three guests at this fantastic session.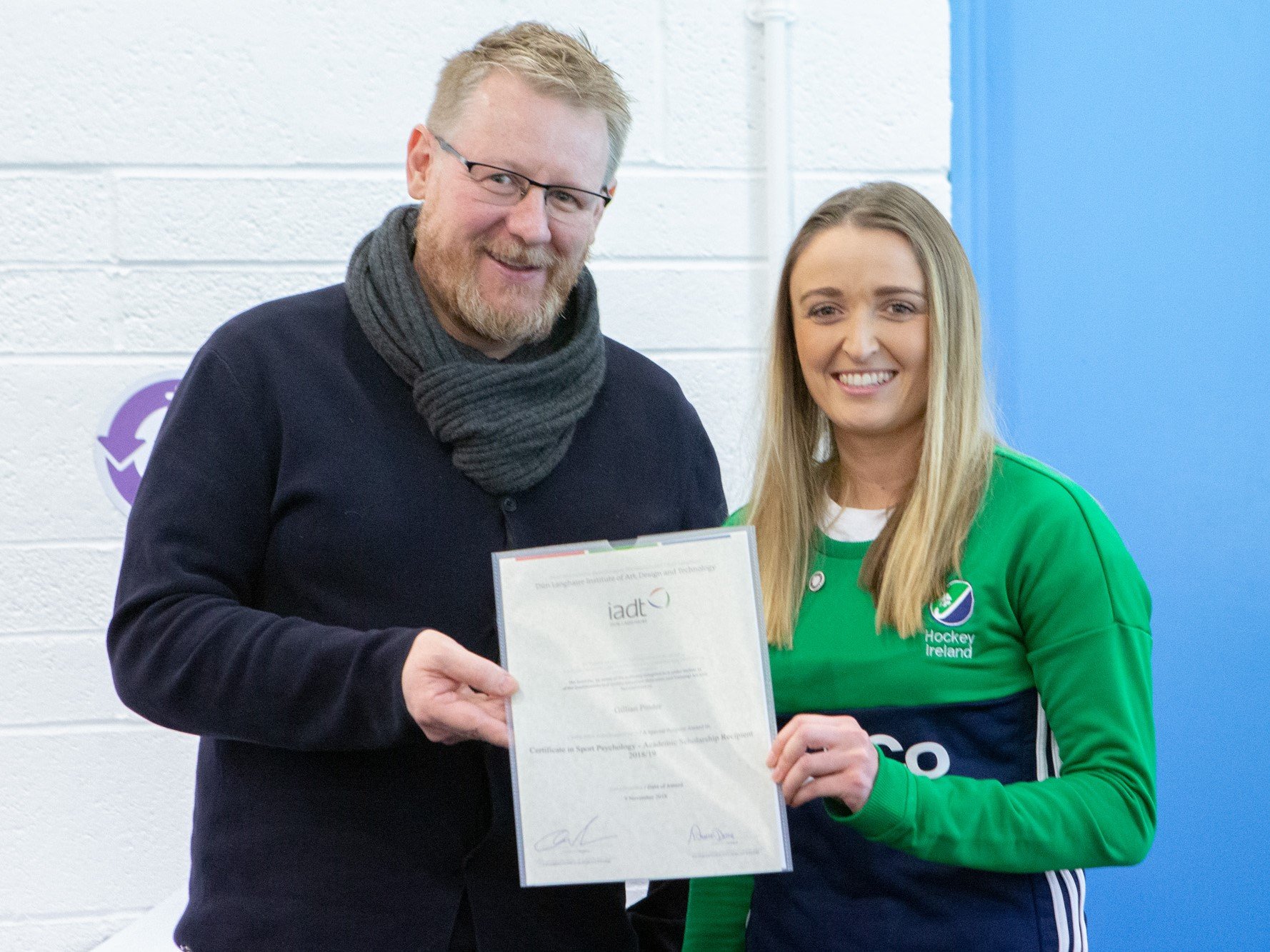 Gillian Pinder was also announced on the day as IADT's first Certificate in Sport Psychology Scholarship Recipient. Gillian was presented with her special award by IADT's Head of Faculty of Film, Art and Creative Technologies, Mr. David Smith.
Gillian expressed her pleasure and thanks at being awarded this scholarship, saying: "I'm delighted to be IADT's first Certificate in Sport Psychology Scholarship student-athlete, studying with Dr Olivia Hurley. I have learned a lot about the scientific discipline of sport psychology over the past 6 months, and especially about mental skills training and mental preparation for my sport. I'm using the information covered in class to help me perform as a player on-pitch and also as a coach of elite school team players. I would recommend the programme to any elite players and coaches – it has been a great, fun, learning experience for me".
Everyone at IADT wishes Gillian well, in completing her Sport Psychology studies in IADT this year, and in her future sporting endeavours. Our sincere thanks to Gillian, Chloey and Paula for giving of their time so generously to take part in our wonderfully memorable event to mark International Women's Day 2019, for our IADT students, staff members and special guests.