Minister Harris Announces Commencement of Construction of IADT New Digital Media Building
Minister for Further and Higher Education, Research, Innovation and Science Simon Harris TD welcomed the conclusion and signing of the contracts for the commencement of construction of six new buildings across multiple campuses in the eastern, southern and midlands regions.
IADT welcomes the announcement by Minister Harris of the awarding of the contract for the Digital Media Building in IADT as part of the first bundle of projects in the Government's Higher Education PPP programme.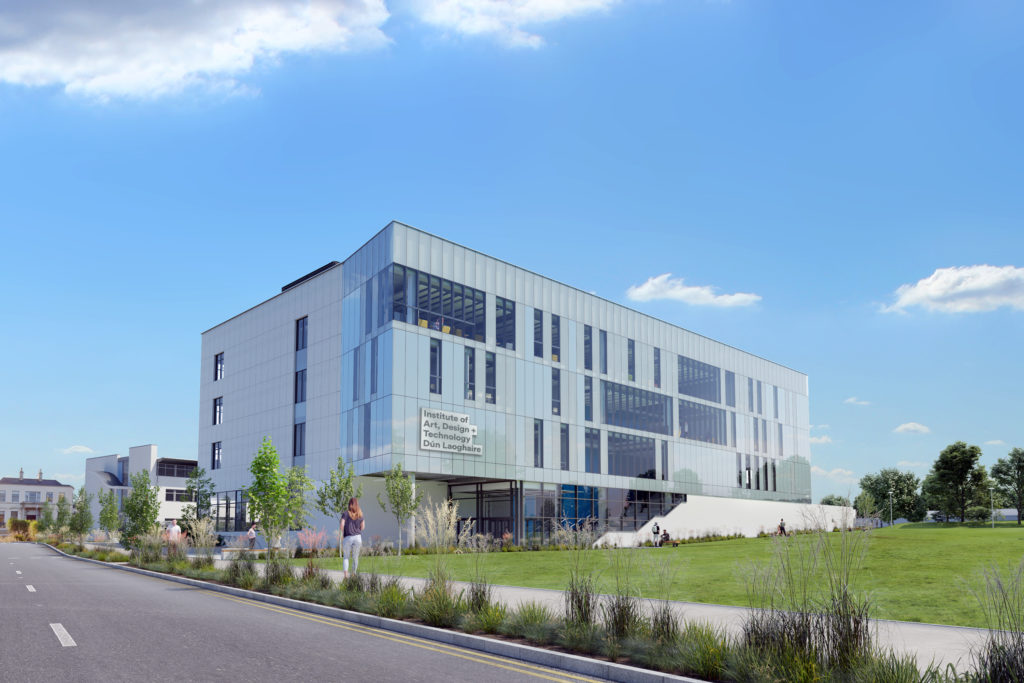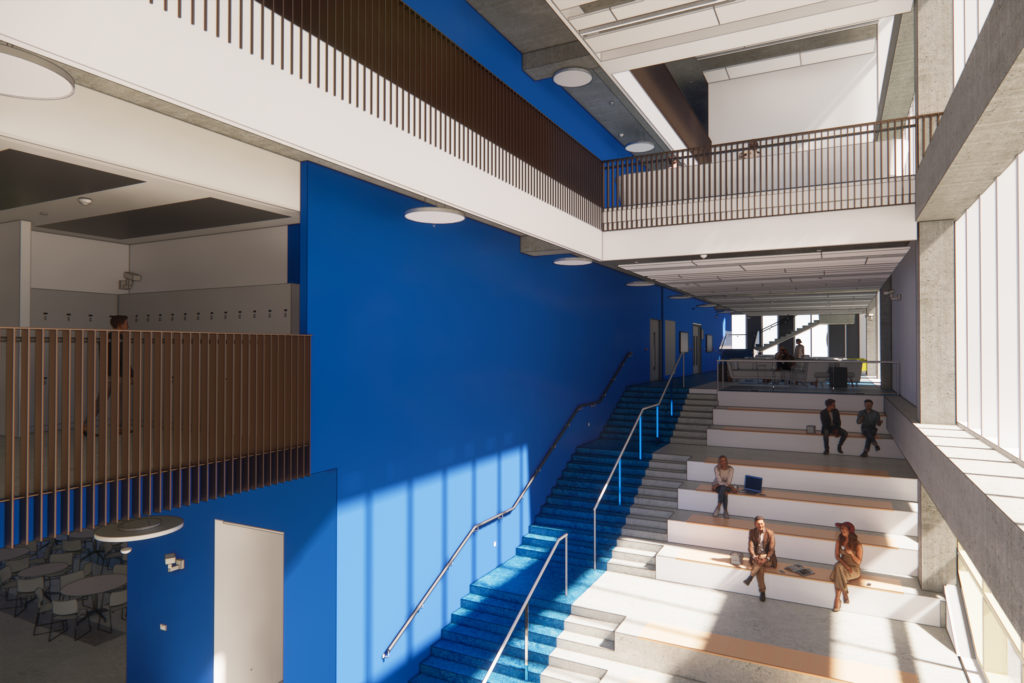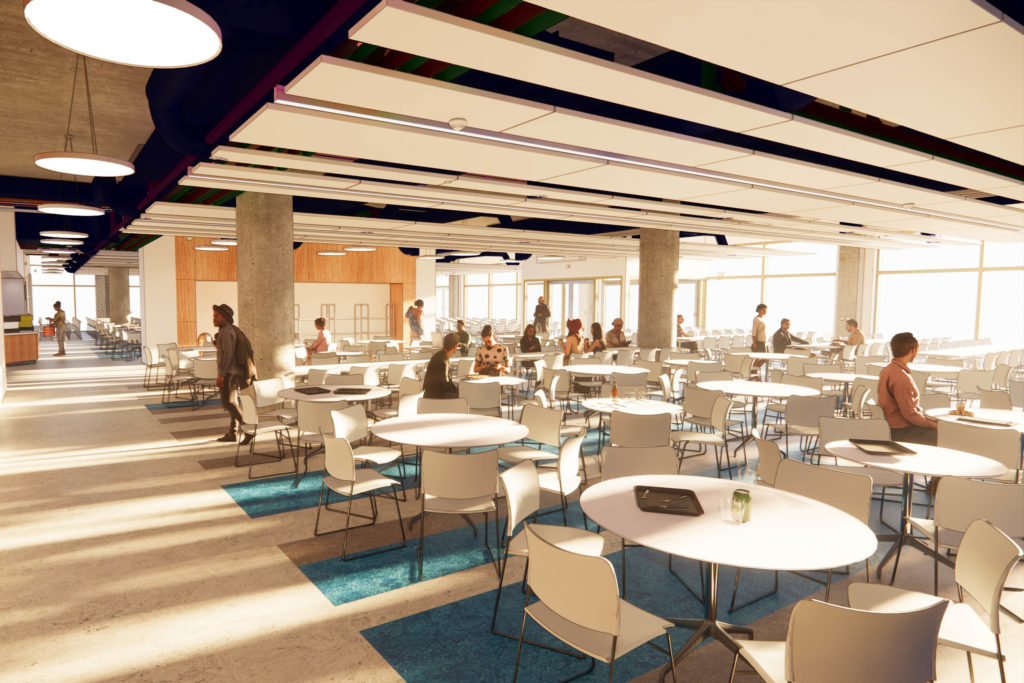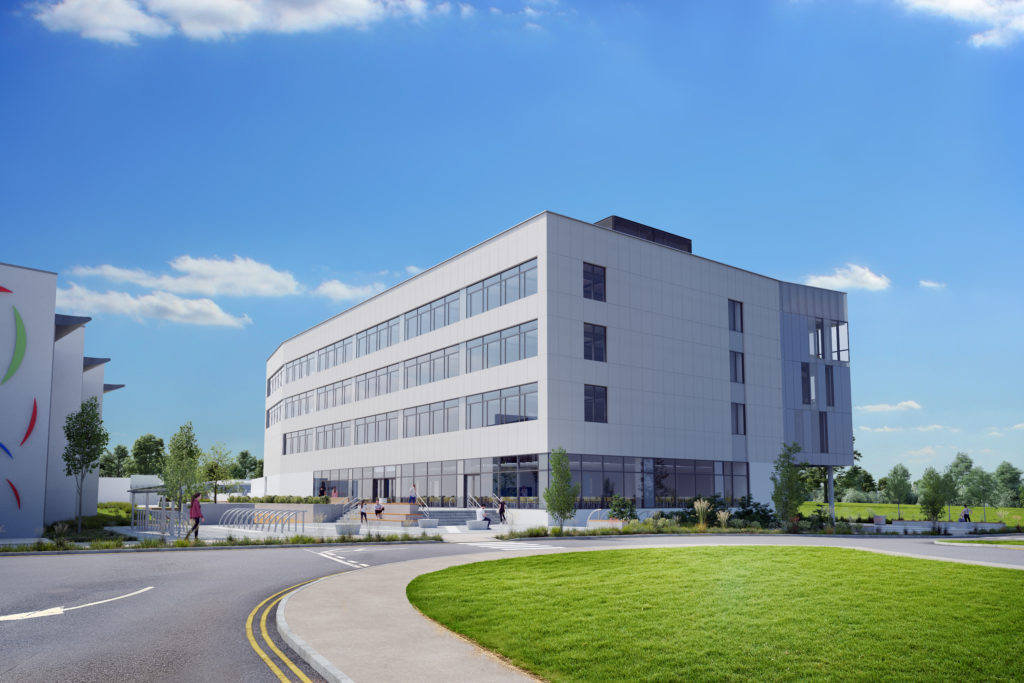 Minister Harris said"This is a really important development in higher education. The construction of these buildings on multiple campuses across the country will improve the educational experience for current and future generations of students. We look forward to the construction progression of each of these six buildings over the coming years and look forward to welcoming the first students to the new buildings. The future is bright."
Speaking on the announcement. IADT's President, David Smith, said "IADT welcomes this significant investment. It is the largest capital project made in respect of IADT's 25-year history and will prove transformative. This specialist facility will ensure that IADT, and our graduates, will contribute significantly to Ireland's creative economy and that the Institute has the capacity and specialist resources to grow and respond to the needs of Ireland's rapidly evolving Creative, Media & Technological sectors. We look forward to working with PPPCo, the Enbarr Partnership and their contractors to deliver this new building."
The Digital Media Building, designed by BDP Architects, is 7,208 m2 and will accommodate 920 students across a wide range of disciplines such as design, animation & VFX, enterprise and technology. It adds capacity for close to 600 additional students to attend IADT.
The building will contain 19 state-of-the-art digital design studios, advanced computer laboratories and classrooms with five seminar rooms, and a 600-seat capacity restaurant.
News