Minister Harris announces government support for IADT's EU University Alliance, FilmEU
IADT welcomes the announcement of additional national funding of €442,000 to support the Institute's leadership and role in FilmEU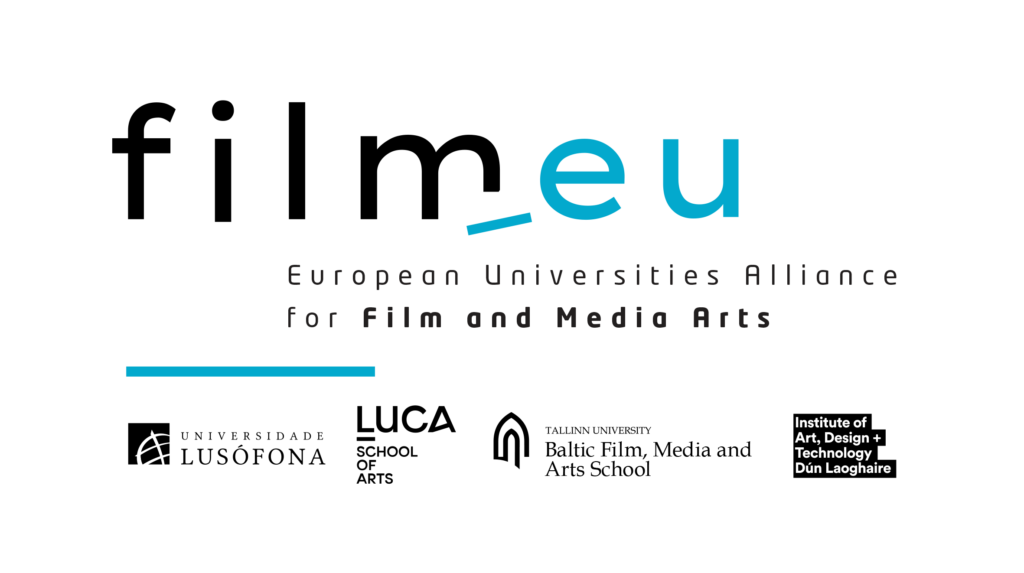 ---
As part of 41 alliances, the Institute of Art, Design & Technology (IADT) have been tasked to help shape the vision of the European University of the future.
Along with their international partners, Lusofona, Portugal; LUCA, Belgium and BFM (Baltic Film and Media) at Tallinn University, Estonia, IADT were previously awarded Erasmus+ funding to create FilmEU, the first European University of Film and Media Arts.  
Commenting on the allocation of €442,000 to support IADT's leadership and role in FilmEU, David Smith, President of IADT said "Minister Harris' announcement of Irish funding to enhance and progress the next stage of development of this EU University project reflects the wider confidence the Irish government and the Higher Education Authority has in our EU Alliance of Film, media and the screen arts. This funding further recognises the economic potential of the Creative Industries and the positive role and impact IADT and our partners have, and will have, on creative arts and film education across Europe as our consortium fulfils its ambitions."  
Involving students, staff and industry stakeholders IADT and its partners will spend the next three years finding and interrogating best practices within their institutions and across the globe to synthesise and pilot significant innovations that encompass all spheres of activity of a modern university dedicated to the creative industries.  
The medium-term vision is that by 2024, FilmEU will be established as an exemplary collaborative structure able to deepen the cooperation between all current and future members and foster their ability to act nationally, regionally and globally in the cultural and creative industries. 
"FilmEU is an exciting new venture that seeks to create a transnational European University focused on the creative industries. It will link our local stakeholders to national and international players providing opportunities to connect to the wider European AV sector in ways that will benefit Irish graduates and Irish productions. With increased mobilities for IADT staff and students, significant benefits will flow both ways with students studying at IADT having the opportunity to make films with students in Tallinn, Lisbon, or Brussels." said Rónán O'Muirthile, Head of Faculty of Film, Arts and Creative Technology. 
Leveraging IADT's unique geographical location, cultural and linguistic traditions and more than a decade of collaboration between the partners, IADT and the National Film School will cement its position as a key player in driving education, innovation and research in Ireland and within the European Higher Education Area. Along with input from a host of educational and industry associated partners, IADT will promote the vital role that the creative and cultural industries can, and should have, in society. 
Barry Dignam, Head of European Projects said "this support is a vote of confidence in IADT, and it is particularly timely as France takes on the Presidency of the European Union. We expect to see an acceleration of the EU University Project as the evolution of Erasmus and wider European Education Area, and it is crucial that Irish institutions are given the resources to fully realise that promise." 

News