National Film School, IADT Collaborates with Artist Jesse Jones on 'The Tower'
Conjuring a World of Psychedelic Medieval Feminism at the National Film School, IADT
'The Tower' by Jesse Jones as part of The Magdalene Series is showing at Rua Red – South Dublin Arts Centre from 27 May-27 August 2022
Launching Friday 27 May at 6pm – RSVP HERE
---
Filmed at the National Film School in April this year, 'The Tower' is a new installation work by internationally renowned artist, Jesse Jones. This recent collaboration between the NFS and Jesse Jones follows on from the successful partnership between IADT and Jones for 'Tremble Tremble', which was commissioned for the Irish Pavilion at the 57th International Venice Biennale of Art in 2017.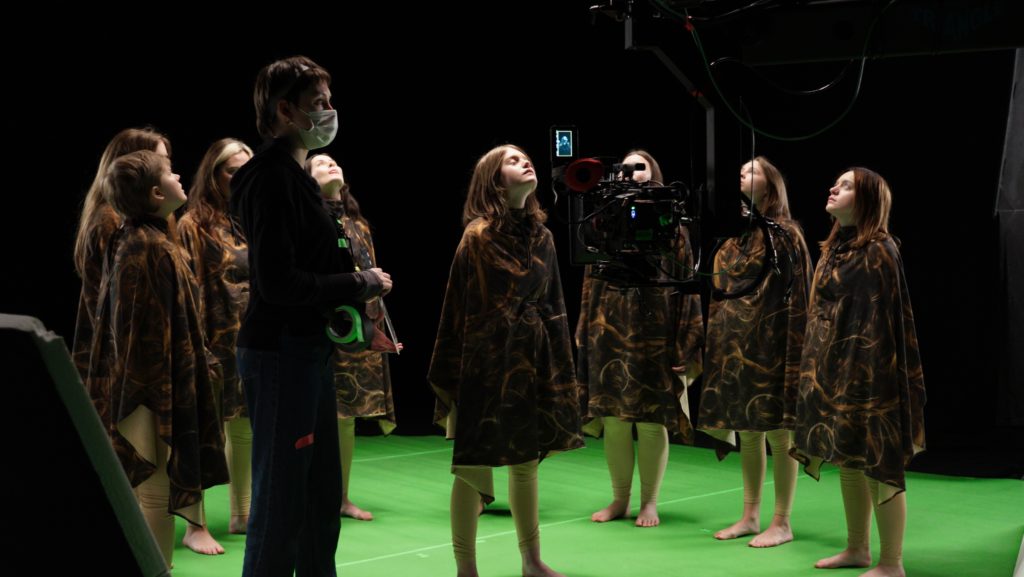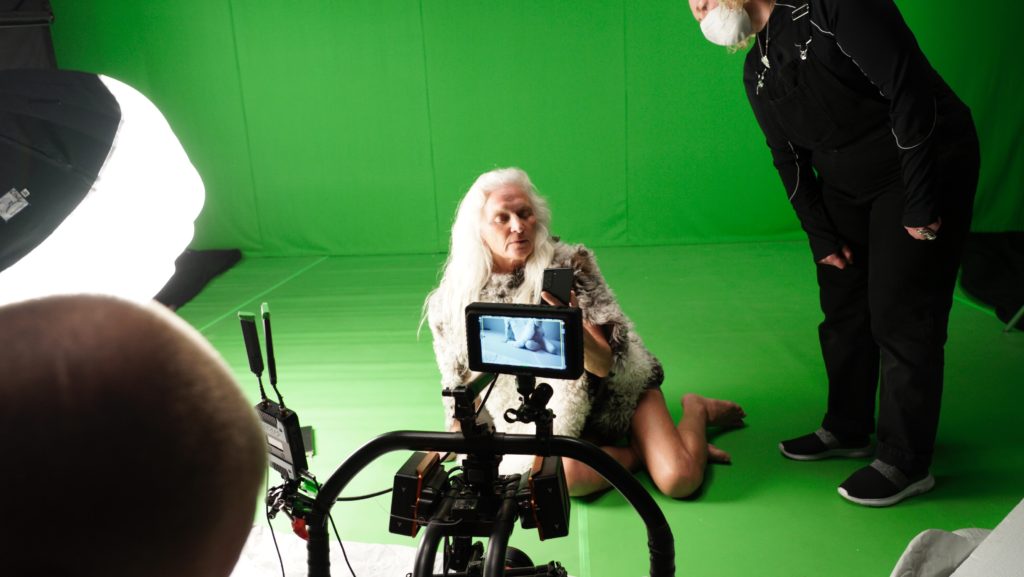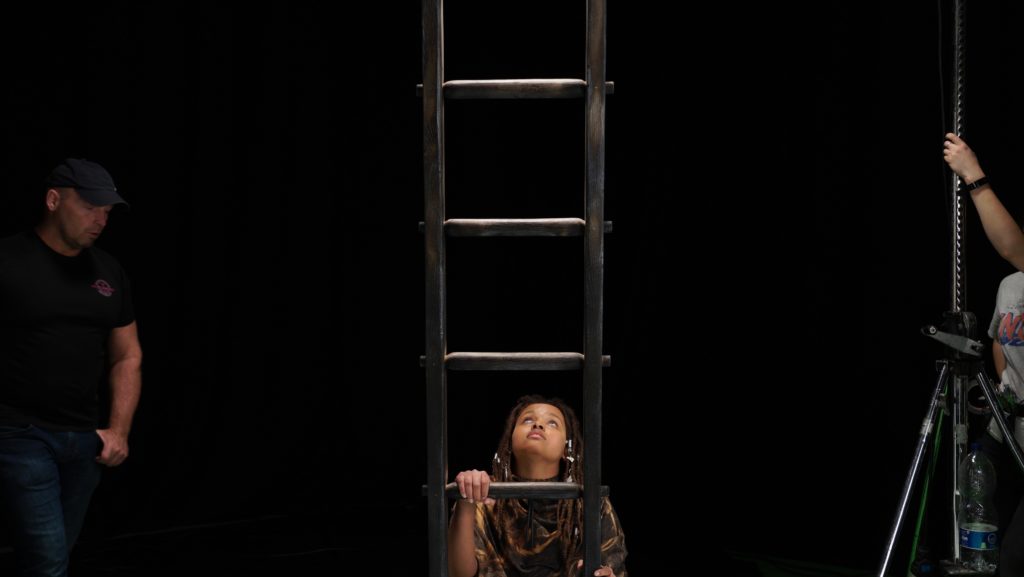 Comprising film, sound, dance, sculpture and live performance, this multi-installation piece conjures a 'world of psychedelic medieval feminism' (Jones). Drawing on the writings of Hildegard of Bingen and Marguerite Porete, 'The Tower' explores the abandoned histories of 12th century women heretics and female medieval mystics.
Filming of 'The Tower' is a cross-departmental collaboration supported by the National Film School, the Department of Film + Media and the Department of Design + Visual Arts at IADT. Students from IADT joined an almost entirely female crew and cast.
From the BA (Hons) Film + TV Production, Katelyn Markham O'Halloran joined the camera department, Maiya Rice was Assistant Gaffer and Hana Mohamed Nasr El Din worked as 2nd AD / Asst DIT.
From BA (Hons) Design for Stage and Screen, Caroline Mackey joined the Make-up Department and from BA (Hons) New Media Studies student Leon McCullogh joined the crew.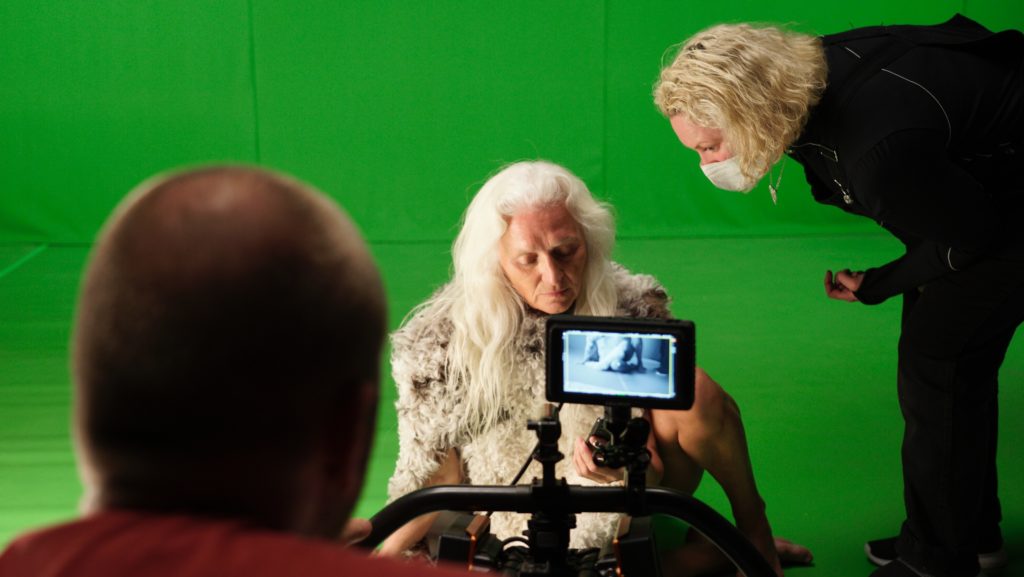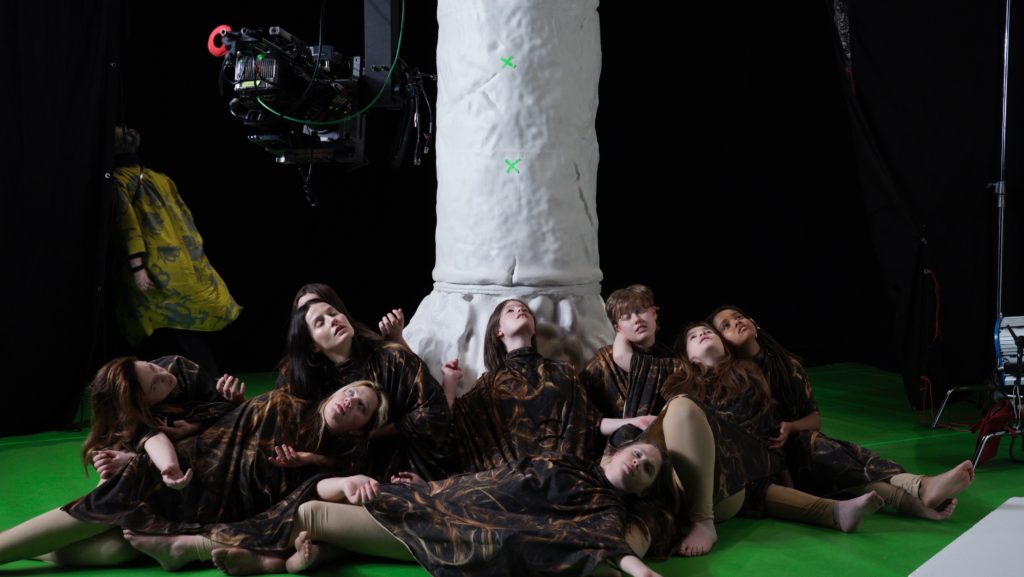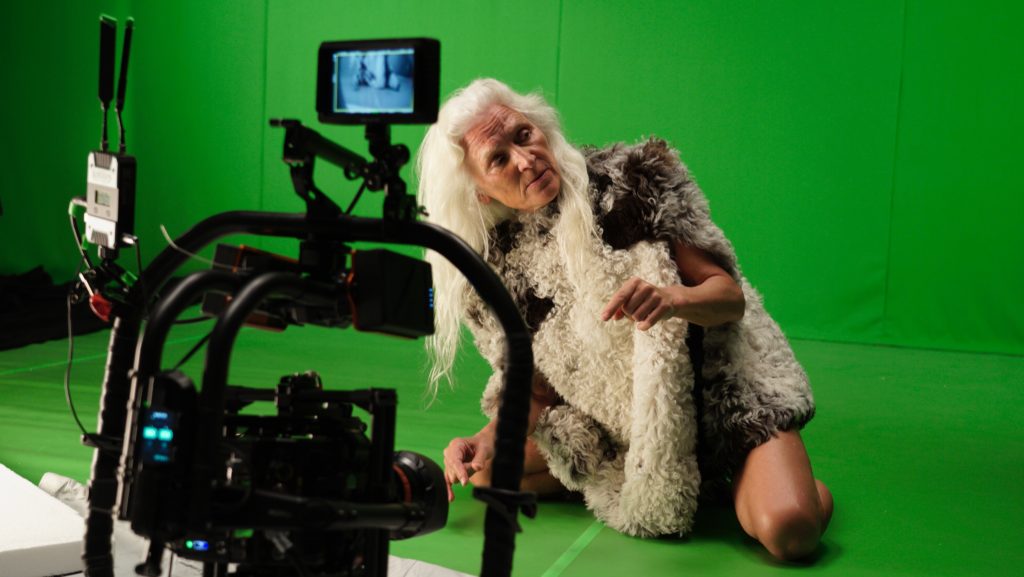 'The Tower' is a form of "expanded cinema" that showcases the talents of some of IADT's esteemed alumni. Jones is a graduate of the MA in Visual Arts Practice (now MA Art and Research Collaboration), Costume Designer, Róisín Gartland is a graduate of the BA (Hons) Art programme and Editor and Visual Effects Artist, Eavan Aiken, is a graduate of the MA in Art and Research Collaboration. Make-Up Artists Klaudia Rappala and Saoirse Whelan are graduates from BA (Hons) Design for Stage + Screen.
Vanessa Gildea, Head of Film + Media, National Film School at IADT says: "I believe passionately that the future of Film and Television must be based on diversity, inclusion and gender parity. This collaboration with Jesse furthers the work that chair of Film + TV Jean Rice and colleagues started with the 'Women in Film' initiative. We thank the cast and crew of the 'The Tower' who welcomed our students wholeheartedly and the value for them being part of something so inclusive and creative is immeasurable."
Dr Tina Kinsella, Head of Design + Visual Arts at IADT says:

'We are delighted to welcome Jesse and the crew back to IADT to film this work which is uncompromising in its interrogation of a powerful feminine imaginary that has, historically, been occluded or disregarded. Gesturing toward the past to reimagine emancipatory potentialities for our contemporary moment, 'The Tower' is a potent, feminist work that will inspire future generations of young artists and filmmakers."
Featuring Dancers, Junk Ensemble', Actors Olwen Fouéré, Naomi Moonveld-Nkosi and a young choir of performers, Producer, Zlata Filipovic, DoP: Emma Dalesman, Composer, Irene Buckley, and curated by Maoliosa Boyle.
News, Event