On Show 2021 – Outdoor Projection onto LexIcon Library
No Gathering? No problem!
Outdoor Projection of Stunning Film and Art Works Projected onto LexIcon Library for 2021 IADT Graduate Exhibition
A selection of the works of 400 of Ireland's brightest creative minds from the graduation class of 2021 of the Institute of Art, Design + Technology (IADT) will be projected onto the walls of the LexIcon Library in Dún Laoghaire on Friday, 25th and Saturday 26th June. The full graduate exhibition, 'On Show 2021' will be available online at https://onshow.iadt.ie.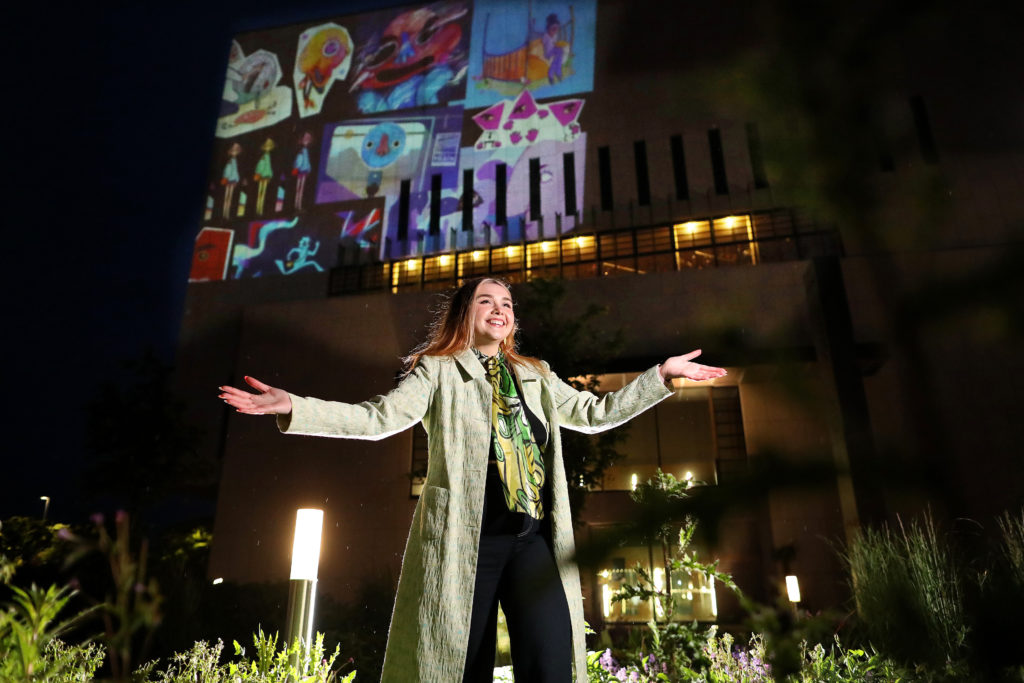 Traditionally their final projects, which are the summation of up to four years study and hard graft at the college, are exhibited in a gallery style showcase publicly accessible and enjoyed. It is the biggest grad show in the country and now it is online and "up the walls" for all to enjoy. The projection will be a 30 minute film featuring the country's most inspiring, thought-provoking and diverse creative works from the students of Animation, Design + Visual Arts, Film + Media, Photography, Technology and Psychology.
Having had three graduates receive Oscar nominations in 2019, IADT is inviting people to see the works of Ireland's future leaders in film, design, animation, art and tech. Previous graduates include Vera Klute, Maser, academy award nominated Kirsten Sheridan and the Queen of Ireland Panti Bliss!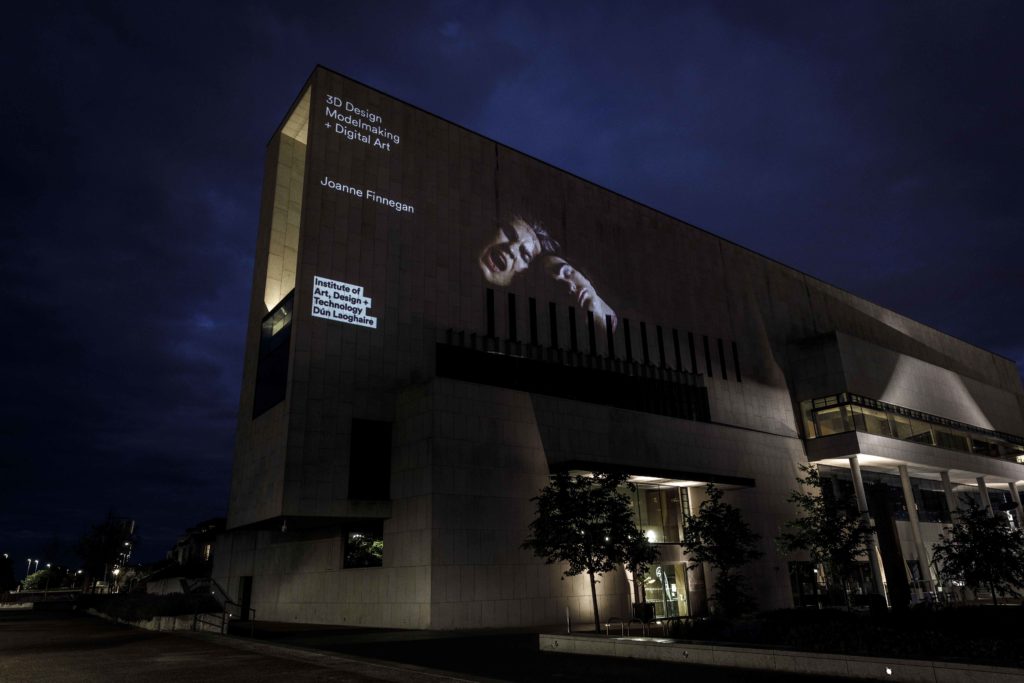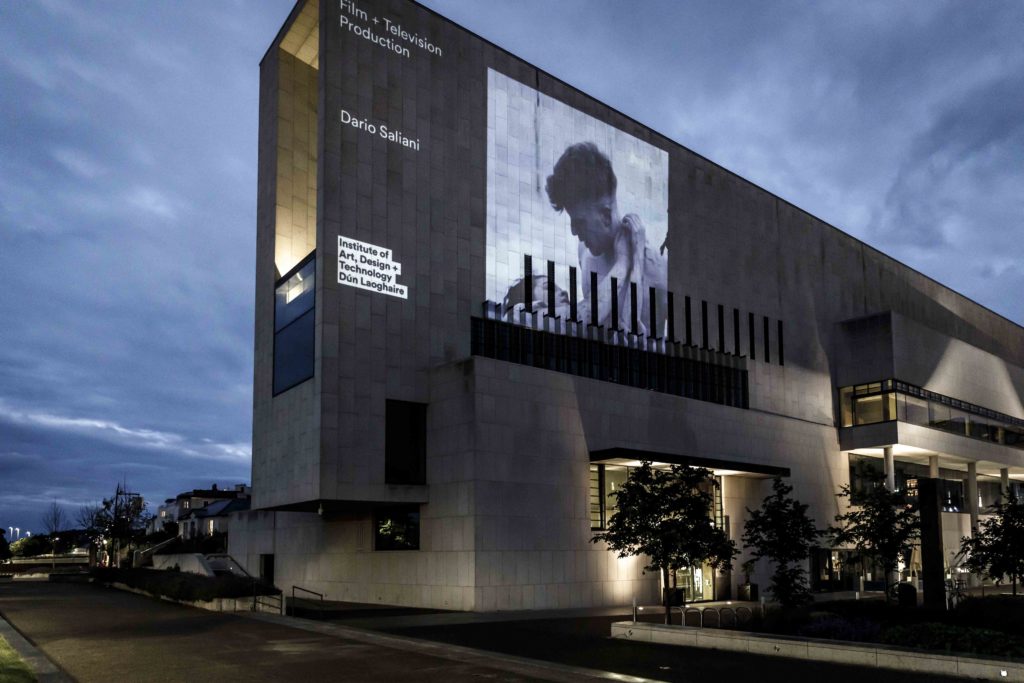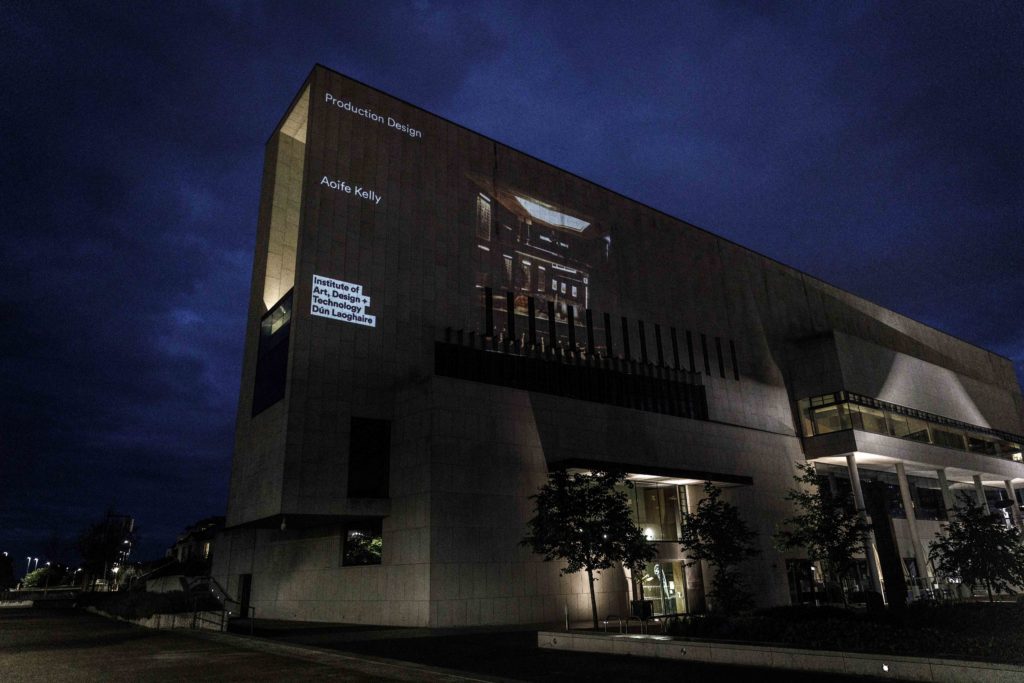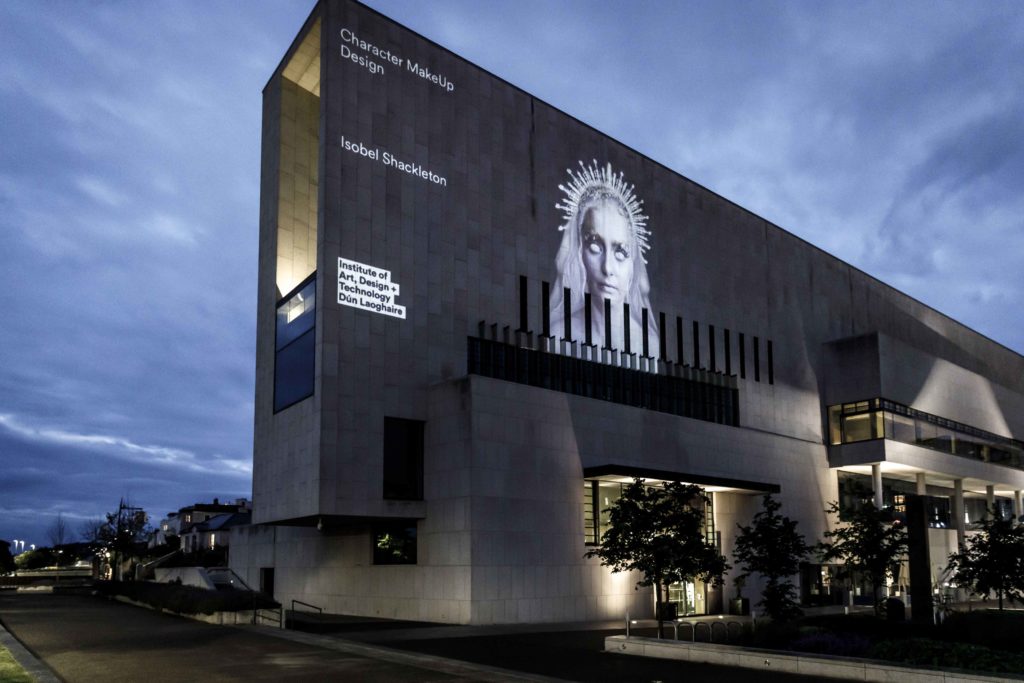 Rónán Ó Muirthile, Head of Faculty, Film, Art and Creative Technologies, IADT said "Very honestly this year's projects are exceptional. Creatives have a way of making sense of the world and when faced with the challenge of producing works within the challenges and restrictions of the pandemic they readily adapted and indeed excelled. Our students' work this year is stunning and we encourage everyone to explore it online or enjoy the video projection experience at the dlr LexIcon."
News, Event