Photography graduate, Luke Faulkner, is the winner of the Inspirational Arts Award 2018
Luke Faulkner, Photography graduate, was announced as the winner of the ninth year of the Inspirational Arts Photography Award at a packed presentation of the shortlisted projects at The Library Project in Temple Bar.
The award was presented to Luke by Ed Dunne, Director of Inspirational Arts and Angel Luis Gonzalez, Director of the PhotoIreland Foundation on the opening night of the exhibition which continues until 21st October at The Library Project, Temple Bar.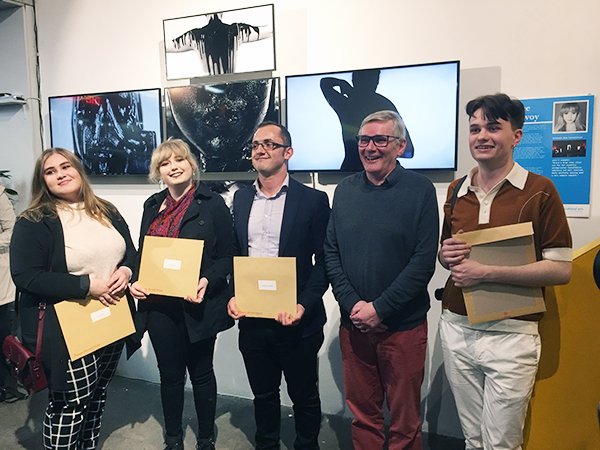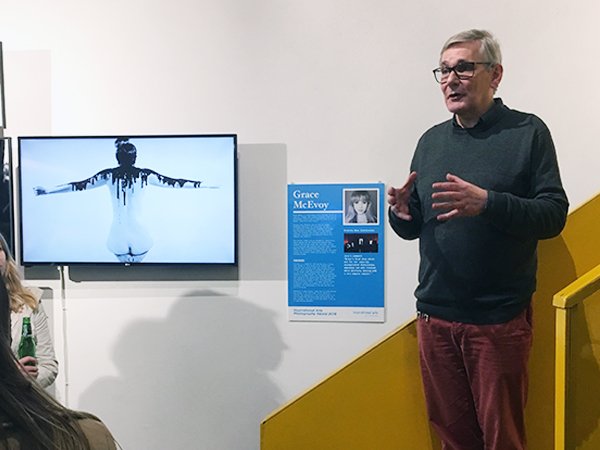 The finalists of Inspirational Arts Photography Award 2018 were;
Luke Faulkner from IADT (I'm Addicted To You, Don't You Know That You're Toxic)
Mira Kalliomäkifrom GCD (The Miraculous Magic of Everything)
Wanderley Massafelli from DIT (The Children of Oxóssl)
Grace McEvoy from LSAD (#000000).
The award is open to students graduating in photography from Dublin Institute of Technology (DIT), Griffith College Dublin (GCD), Dún Laoghaire Institute of Art, Design and Technology (IADT), and the Limerick School of Art & Design (LSAD). Entry is automatic and is based on the students' work presented in the Graduate Exhibition of each of the participating colleges. The judge of this year's award is Ángel Luis González Fernández, founder and director of the PhotoIreland Foundation.
Inspirational Arts, a fine art printing studio based in Dublin, had two goals in mind when it established the Award in 2009. They wanted to give something back to the photography students who have supported them over the years with their custom. In particular, Inspirational Arts wanted to encourage new graduates of photography as they take the first steps of their career after college by providing a showcase for their photography outside of the college context and an entry on their CV.
News