Roisín Power Hackett awarded inaugural ARC­­­­-LAB Gallery Curatorial Scholarship
The LAB Gallery at Dublin City Arts Office in partnership with IADT are pleased to announce Roisín Power Hackett as the recipient of their inaugural ARC­­­­-LAB Gallery Curatorial Scholarship.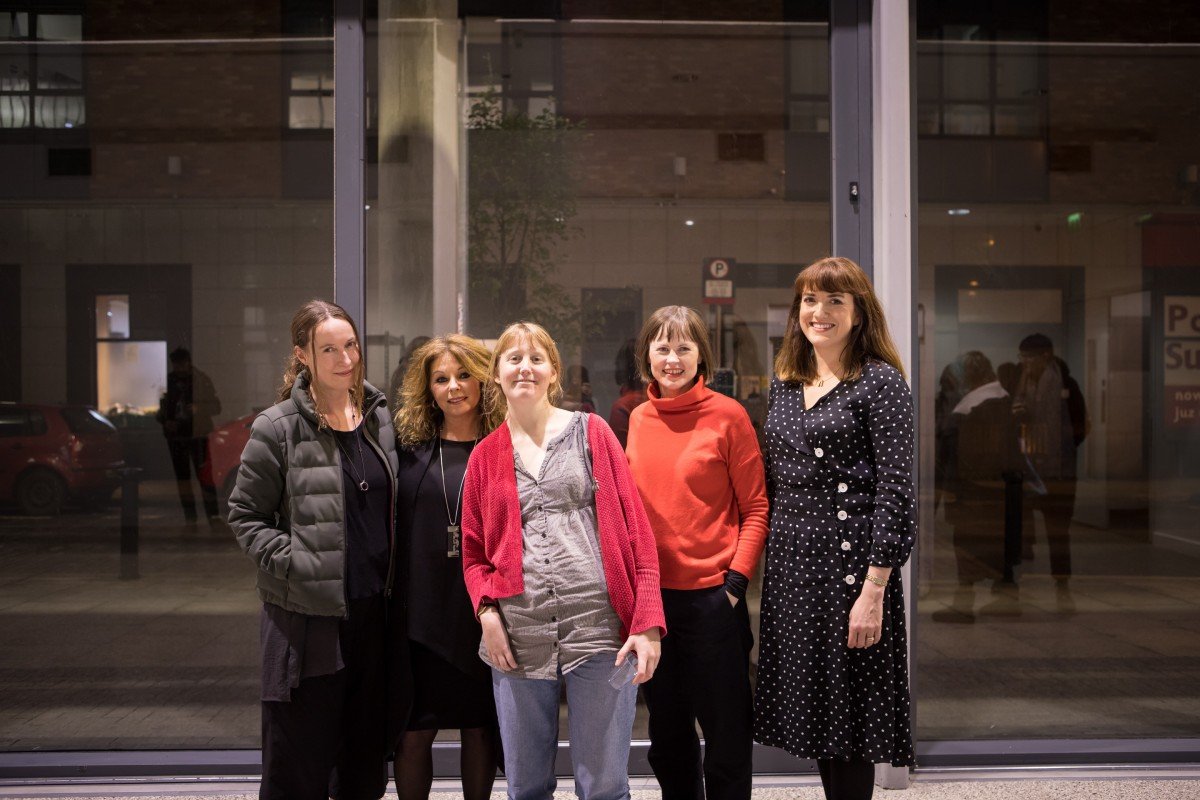 This award is unique in the context of curatorial education at postgraduate level. The ARC­­­­-LAB Scholar will work with the Curator of the LAB Gallery on programming and research into curatorial strategies and develop a self-initiated curatorial project at the LAB Gallery. The ARC­­­­-LAB Scholar will be funded as a full-time student on the IADT MA in Art and Research Collaboration (ARC), which is an 18 month practical Masters programme taught in the LAB. The outcome of their curatorial project will be presented in the LAB Gallery as part of the gallery's public events programme in 2021.
The ARC-LAB Gallery Curatorial Scholarship award comprises a stipend of €15,000 and MA tuition fees of €6,000. The ARC­­­­-LAB Scholar will also be provided with a dedicated desk and research space in Dublin City Arts Office, mentorship and professional guidance from The LAB Gallery, and research supervision from IADT.
Speaking about the award, Roisin Power Hackett, the inaugural ARC LAB Gallery Curatorial Scholar said "I'm delighted to have receive the IADT ARC LAB Gallery Curatorial Scholarship because it has given me time to research my curatorial practice, study contemporary art and develop my network. This is why it is particularly important that the Scholarship is supported by a grant. It is great to be studying as part of the ARC programme because it brings in lots of expertise in relation to philosophy, critical theory and professional development that is invaluable to my practice. I am situated in the LAB Gallery, which is housed in the Dublin City Arts Office. This gives me a great insight into the workings of an arts office with regards to how it works with artists, including practical experience in event planning, health and safety, collaborations with other arts organisations and getting a greater understanding of supports for artists including funding".
ARC co-directors Maeve Connolly and Sinead Hogan are delighted to celebrate this new initiative, which represents a deepening of the long-standing partnership between IADT and the LAB-DCC and a significant expansion of resources for postgraduate curatorial research in Ireland. The scholarship is founded on respect for collaboration and institutional partnership, and it supports the development of new, critical and experimental perspectives in curatorial practice.
"We are delighted to be working with IADT to build on our partnership of over a decade supporting emerging artists, student learning and co-producing visual arts events for audiences in the City. This new curatorial scholarship is unique in Dublin and allows us to provide a professional learning experience for a student who is developing research that will inform future public programmes, in Roisin's case, particularly looking at how we better consider arts and disability in our exhibitions and events." Sheena Barrett, Curator of the LAB Gallery and Assistant Arts Officer Dublin City Council
"On behalf of the Institute of Art, Design and Technology, Dun Laoghaire, I am delighted to announce the launch of the inaugural Curatorial Scholarship which is a partnership between the Art and Research Collaboration, ARC MA in IADT, and the LAB Gallery (Dublin City Arts Office). This is a unique partnership, which provides a postgraduate ARC MA scholar the opportunity to work with the LAB Gallery in the context of contemporary curatorial education, practices and programming. The recipient of this Curatorial Scholarship will be a full-time, fully funded student on the MA in Art and Research Collaboration at IADT which is an 18 month practical master's programme taught in the LAB." Tina Kinsella, Head of Department of Design + Visual Arts, Faculty of Film, Art and Creative Technologies at the Dún Laoghaire Institute of Art, Design and Technology
News