Short film 'Don't Go Where I Can't Find You', by IADT graduate Ríoghnach Ní Ghríoghair selected for screening at DIFF
Short film 'Don't Go Where I Can't Find You', written and directed by IADT graduate Ríoghnach Ní Ghríoghair, has been selected for screening at the Virgin Media Dublin International Film Festival (DIFF)
Ríoghnach has been nominated for the 2022 Aer Lingus Discovery Award at the DIFF festival. The film had its world premiere in Austria at the SLASH Film Festival, Vienna, where it was nominated for the Méliès d'Argent Award for cinematic quality in short films.
Last year, the film screened at two Academy Qualifying festivals, Foyle Film Festival and Cork Film Festival. Next up, it will have its North American premiere at the prestigious SXSW festival in Austin in March 2022.
The film crew included several IADT National Film School graduates;
Evan Barry – Cinematography
Allyn Quigley – Editing
Lia Campbell – Production Coordinator
Laurent Murray – 1st Assistant Camera
Ivan Moloney – 2nd Assistant Camera
Fiadh Wren – Digital Imaging Technician
Christina Byrne – Costume Assistant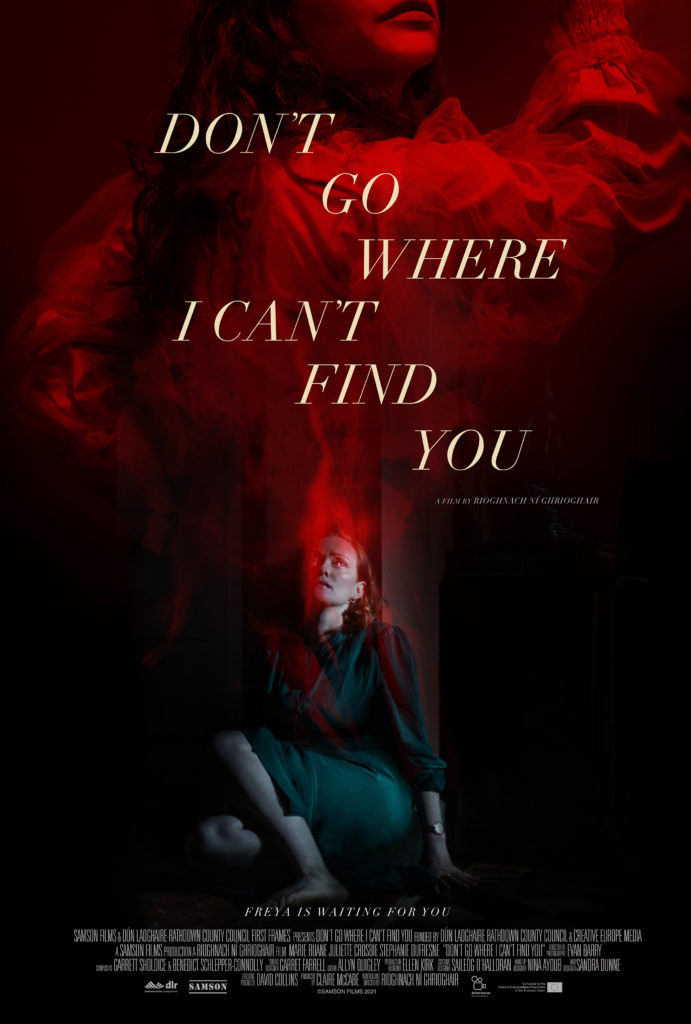 The film, produced by Claire McCabe, Samsons Films, was partially funded by the dlr First Frames short film funding scheme for emerging filmmakers. dlr First Frames is fully funded by Dún Laoghaire-Rathdown County Council's Arts Office and Economic Development Unit, and managed by the Institute of Art, Design & Technology.  Mentoring support and additional equipment were provided by the National Film School, IADT.
'Don't Go Where I Can't Find You' is a queer love story that centers on a composer who is haunted by the memory of her deceased lover. Ríoghnach Ní Ghríoghair's latest short sees her protagonist wrestle with grief and lingering remorse. She sets out to write a suite of music to top into the redemptive power of art but finds her grip on reality becoming more tenuous with each new movement.
'Don't Go Where I Can't Find You' is having its Dublin premiere on Friday the 25th of February at 6.30pm at the Dublin International Film Festival in the Odeon Point Square, DIFF.
Further information: Bernadette Meagher, Institute of Art, Design & Technology. T:01-239 4759 / E: bernadette.meagher@iadt.ie
News