The Classroom in the Sun, an inter-generational, ecological project by artist Dr Clodagh Emoe
RTÉ,  Nationwide, FRIDAY, 9TH SEPTEMBER
A PROGRAMME FEATURING THE WORK OF TWO OF IRELAND'S FEMALE ARTISTS
CLODAGH EMOE/REPORT VALERIE WATERS
Many artists work on their creative projects in isolation in their own studios.  There are some, however, who work with groups of people to create a collaborative artistic experience.
Clodagh Emoe is one such artist.  Valerie Waters met Clodagh in Dublin at IMMA to see the result of one of her projects involving the planting of a school garden.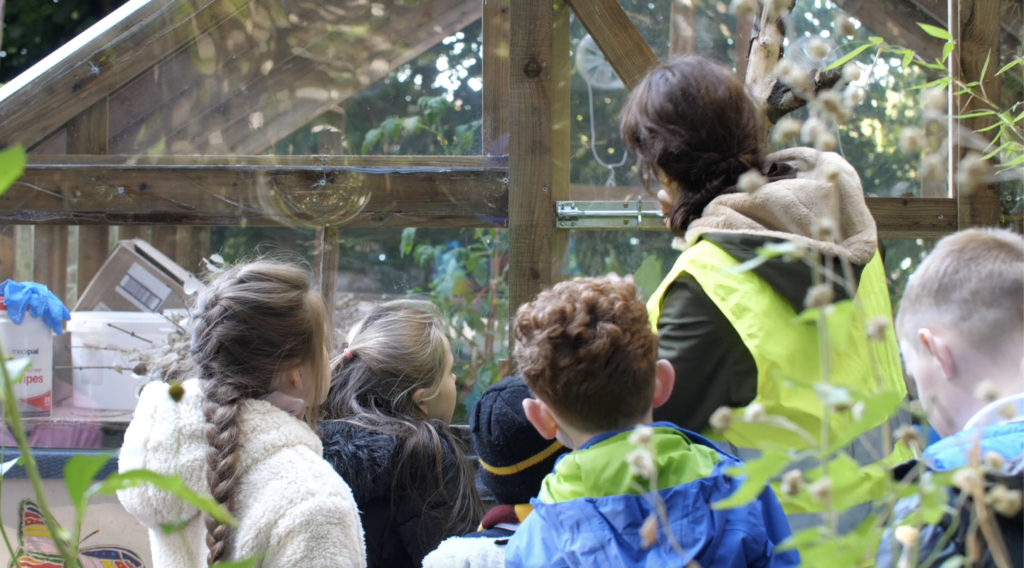 The Classroom in the Sun is an expansive, intergenerational, collaborative project that cultivates a deeper connection with community and the natural world through art, design, ecology, and horticulture.
The Classroom in the Sun, devised by artist Dr Clodagh Emoe and developed with the community of St. Mary's JNS was funded by the Arts Council, Arts Grant Funding and supported by IMMA and OPW.
This project brings experts from all over Ireland, supporting a community to connect with nature and realise their ambition to design and create a biodiverse, outdoor space for learning, exploration and connection.
The design was led by the children and has resulted in classroom sized greenhouse, an arc of raised beds and orchard planted by every child in the school.
Watch the episode of Nationwide now here.
News