Visual Communication Design graduate joins the National Forum
Mary McAleese, Patron of the National Forum, welcomed Student Associate Interns to new roles at the National Forum.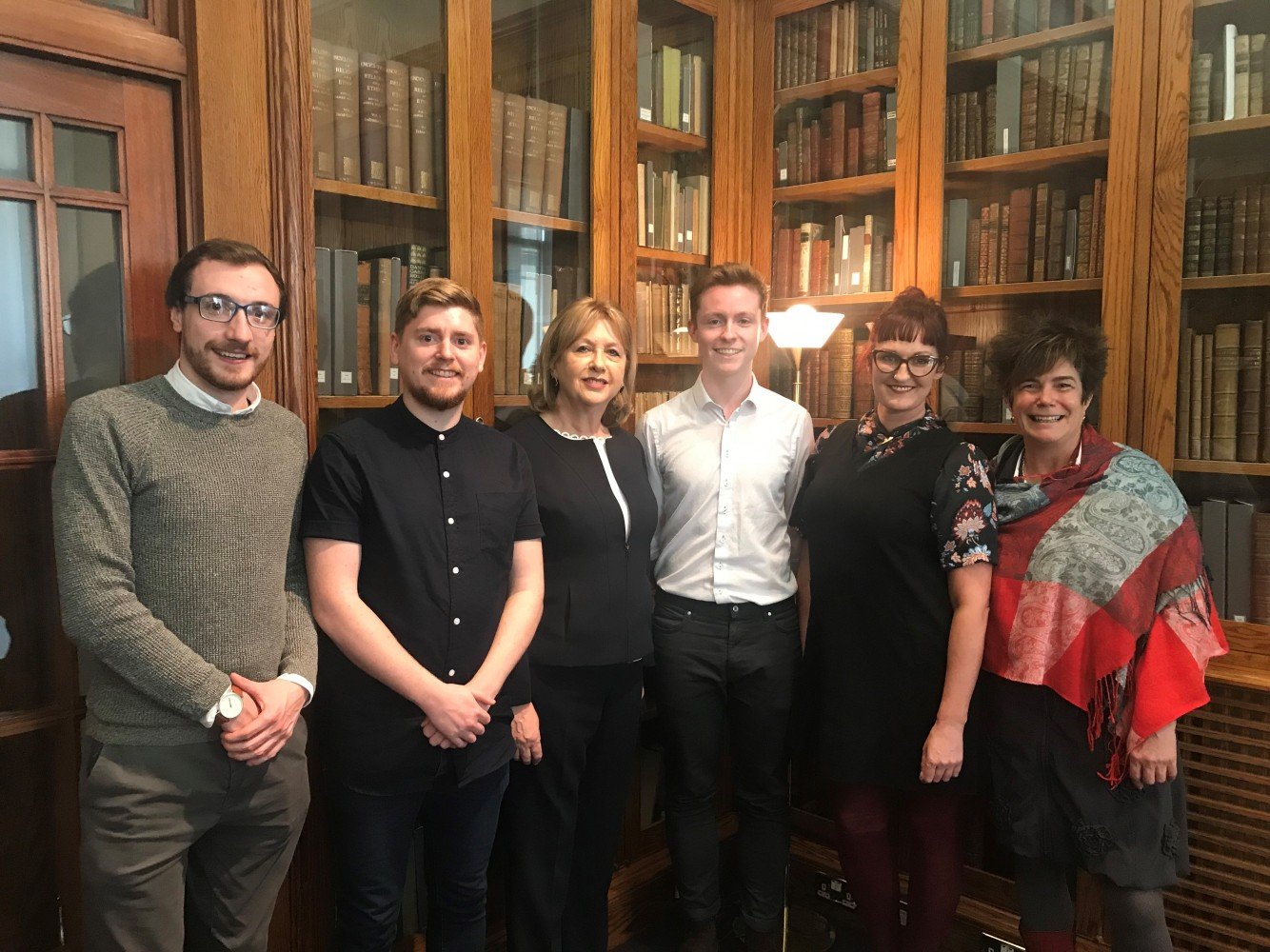 Simon Lynch, a recent graduate of the BA in Visual Communication Design from IADT began his Student Associate Internship with the National Forum for the Enhancement of Teaching and Learning in Higher Education last week. He was welcomed to the role by former President of Ireland, and current Patron of the National Forum, Dr Mary McAleese, along with her husband Dr Martin McAleese.
The National Forum, in partnership with the Union of Students in Ireland (USI), recently announced a call for applications to new Student Associate Internship roles.
The successfully appointed student associate interns are:
Simon Lynch, a recent graduate of the BA in Visual Communication Design from IADT
Karolyn McDonnell, a student at IT Carlow, who is completing a research master's in teaching and learning
Dale Whelehan, a student at TCD, who is beginning a PhD in medical education
Director of the National Forum, Dr Terry Maguire, explained, "These new student roles within the Forum will ensure that the ethos of student partnership that has been championed by the Forum since its foundation can be built upon through the next strategic plan. We're delighted to welcome Dale, Karolyn and Simon to the team, incorporating student voice into the day-to-day activities of the Forum and ensuring that our work is informed by student perspectives and experiences."
The USI Vice President for Academic Affairs and Forum Board Member, Oisín Hassan, added, "The work of the National Forum to date has developed a sense across the sector of the importance of the student voice throughout all aspects of teaching and learning. True engagement of students develops their ability to act as partners within their education, and the commitment of the Forum to this new internship programme will further embed that culture within the Forum and act as a beacon of good practice to the higher education sector."
The internships will last for a period of six months each and will focus on key aspects of the Forum's workplan as it moves toward launching a new three-year strategic plan in December.