Warner Bros. Ireland awards scholarship to National Film School student Sarah Ahern
Warner Bros. Ireland has awarded a scholarship to Sarah Ahern, an MA Screenwriting student at the National Film School at Dublin's Dun Laoghaire Institute of Art, Design and Technology (IADT), it was announced today by Josh Berger, President & Managing Director, Warner Bros. UK, Ireland & Spain.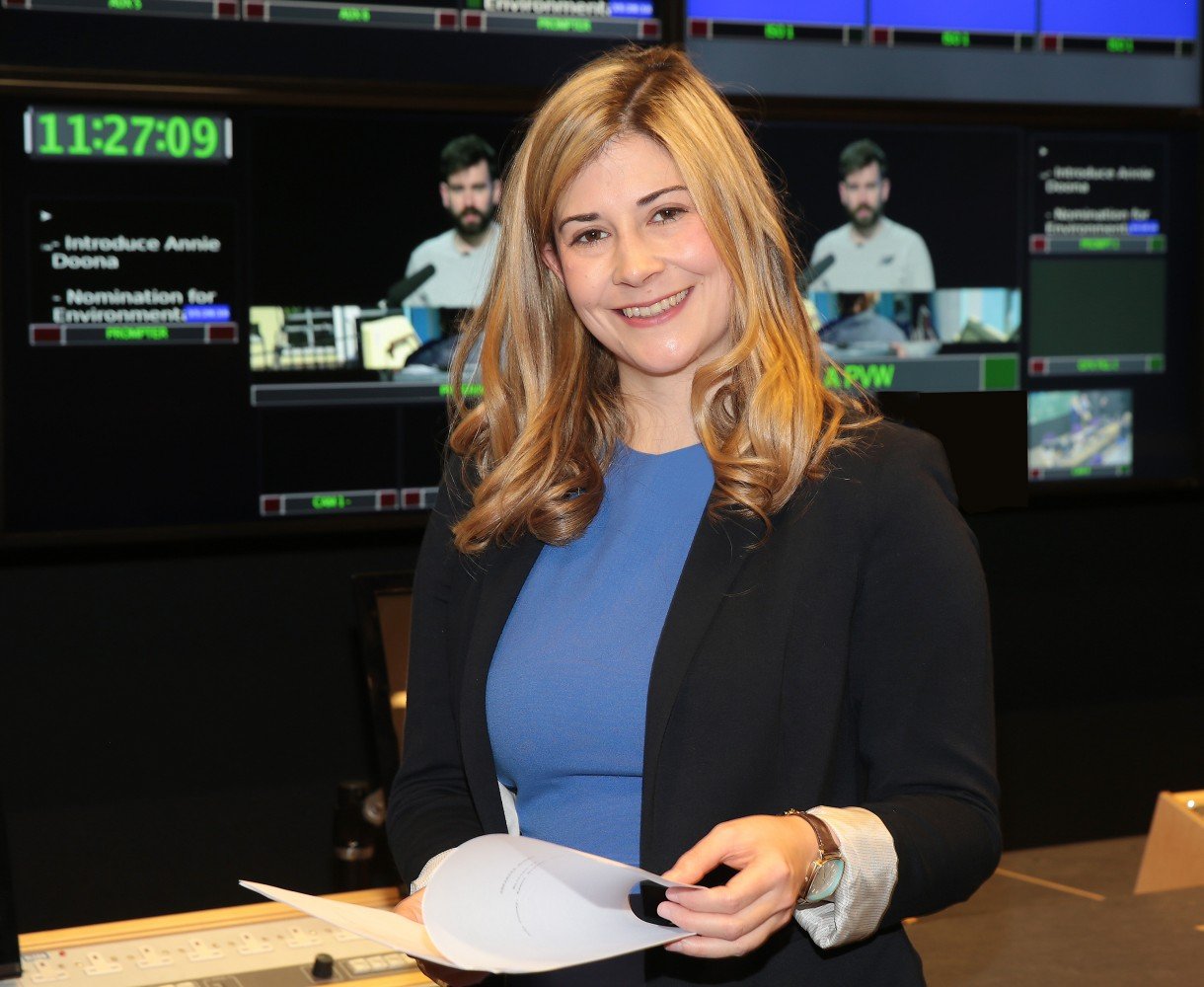 The Warner Bros. Creative Talent scholarship will, over the course of a year, provide Sarah with funding support and a short, paid placement at Warner Bros. Ireland's Dublin offices, as well as access to screenings and mentoring support from Warner Bros. executives in the country.
Previous Warner Bros. Creative Talent scholars, Allyn Quigley, Miriam Devitt, Ciaran Dooley and Daniel Kelly, have gone on to enjoy further success in film, television and academia.
Sarah is a screenwriter, filmmaker, and is currently the Projects Manager & Programmer at Virgin Media Dublin International Film Festival (VMDIFF). She currently programmes Fantastic Flix (the children and young people's strand) and the Short Film strand at the festival. She has, also produced the Immersive Stories VR Conference and coordinated numerous festival screenings and side-events. Sarah's short film Caught, screened at Cork Film Festival 2015, she has produced four shorts for a comedy sketch group called The Lads and written three short form plays: Elephant, Franken 20 and Search, which were performed at Smock Alley Theatre.
Josh Berger CBE, President & Managing Director, Warner Bros. UK, Ireland & Spain, said:
"We are thrilled to welcome Sarah into Warner Bros. Creative Talent as our fifth scholar with the National Film School at IADT. This annual scholarship is part of our ongoing commitment to identify and support talented people from all backgrounds. We continue to be impressed by the accomplishments of our previous scholars and are confident Sarah will share similar successes. We wish her all the very best in her future."
Rónán Ó Muirthile, Head of the National Film School IADT said:
"I am delighted that we are celebrating our 5th Warner Bros scholarship for one of our MA in Screenwriting students. It is a rewarding collaboration with Warner Bros who continue to support our Warner Scholars beyond the year on the programme. It is a real boon for the National Film School here at IADT."
Sarah Ahern, Warner Bros. Creative Talent Scholar 2018 said:
"I feel very fortunate to receive the Warner Bros. Creative Talent Scholarship with IADT. It is a unique award and a tremendous opportunity. I am very grateful to Warner Bos. Ireland for the support that this will give me during my MA in Screenwriting and in my film career."
The Irish scholarship is part of Warner Bros. Creative Talent (WBCT), which is a programme that supports talented people from all backgrounds as they pursue careers in the Creative Industries in the UK and Ireland. Through scholarships attached to work placements, mentoring, apprenticeships and training courses WBCT participants and alumni gain invaluable industry access, experience and insight as well as forming a network of peers. In the last five years over 250 young people have been supported through scholarships, apprenticeships and training placements on productions. Creative Talent participants have garnered 22 Awards and 24 award nominations
Warner Bros. has a storied film-making history in Ireland, most notably the 1996 production of Michael Collins, which became the country's top-grossing film on release and still remains the highest grossing Irish film of all time. The film's Academy Award-winning director, Neil Jordan, is also behind other Warner Bros. hits including Interview with a Vampire and award-winning film The Butcher Boy.
News