Webinar | Postgraduate Pathways at IADT and Beyond
This is an IADT Final Year Matters - Moving On event and is open to all IADT students and graduates.
FYMMO Postgraduate Pathways at IADT and Beyond
Wednesday 14th October | 5pm – 6pm
REGISTER NOW to join this event
Join FYMMO and an expert panel to discuss graduate opportunities here in IADT and afar.  What would suit you: a taught programme, or perhaps something by research only?
Don't miss this hour to find out more about funding, applications, what's possible and life as a post-graduate student.
Special guests include Ellie Berry, current MA candidate along with Adam Clarke, USI Vice-President for Postgraduate Affairs and a host of IADT luminaries.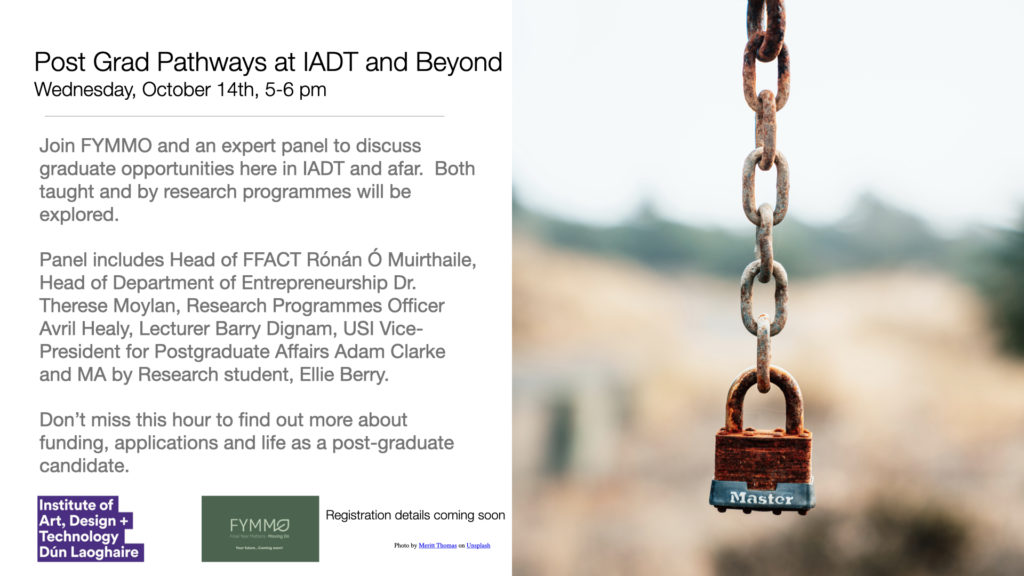 News, Event