Young Women in Film & TV 2020 – Story Workshop
Friday 6th March + Saturday 7th March 2020.



The award winning Young Women in Film & TV workshop is back for the third time at the National Film School, IADT.
This two-day workshop will focus on visual storytelling and is designed to inspire young women to consider a career in the film and television industry.
YWiF&TV is looking for enthusiastic female TY, 5th and 6th year students who attend school the Dún Laoghaire Rathdown County Council catchment area with a genuine interest in a career in Film & TV.
Experience an action-packed, hands-on two day workshop delivered by an all female team of industry professionals. The workshop will take place in our industry standard film studios at the National Film School and include screenwriting, a camera workshop and an opportunity to direct professional actors under the tutelage of an award winning female director.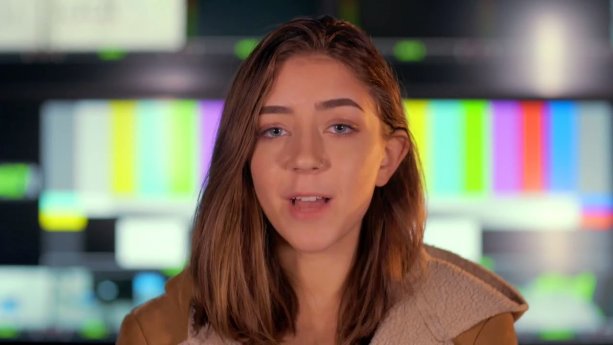 Also on offer, is an opportunity to have your portfolio assessed by NFS tutors as well as mentorship by current female students to show you portfolios and explain the process of making one.
The workshop will take place on Friday March 6th and Saturday March 7th – 10 am to 4 pm each day. Attendance on both days is required. Places are limited so please register your interest here.
We will be in touch later to confirm if you have been awarded a place at the YWiF&TV Story Workshop.
Additional Exciting Opportunity!
An exciting development for the Young Women in Film & TV initiative is that RTÉ are also offering 2 places for a week-long experience in RTÉ studios.
If you are interested to learn about what RTÉ do, as well as developing skills to help create your own content, want to find out about media course options for the future, please enter our simple optional competition for the RTÉ experience at the bottom of the 'register your interest in YWiF&TB page (link above). You must be available to attend RTÉ for a full week either, Monday 23rd to Friday 27th March OR Monday 30th March to Friday 4th April 2020.
Those selected for the RTÉ experience will be notified separately before the end of February.
General enquiries to YWIFTV@iadt.ie – Bernadette Meagher, FÍS Manager M: +353 (0) 861414704. L: +353 (1) 239 4759
General Info re. Young Women in Film & TV initiative
YWIF&TV addresses the issue of under-representation of women, gender parity in key creative positions within the industry, and is in line with the Screen Ireland's gender equality initiative and the international movement by professional guilds, activist groups and educational institutions to push for change.
The initiative is co-funded by Dún Laoghaire Rathdown County Council Arts Office and has been developed and designed by the National Film School, IADT in partnership with Young Irish Film Makers.

News