The Student Experience Team at IADT continues to provide inclusive support services to all students of the institute during the COVID 19 closure.

For downloadable resources to help you with assignments, exams, time management and organisation skills, managing stress and more please see the 'Workshops & Student Resources' tab located on this page.
Alternatively, you can access these resources on Blackboard https://vle.iadt.ie/webapps/portal/execute/tabs/tabAction?tabId=_6600_1&tab_tab_group_id=_90_1
The Health Centre 
The Health Centre remains open remotely during normal office hours on 01-2394760 or can be contacted via the following email address:
studenthealth@iadt.ie
We will return your call, email or voicemail as soon as possible or the next working day. For COVID-19 and General Medical issues and you are living at home, please contact your own GP in the first instance. For all other students please contact us and we will endeavor to support you remotely.
Disability Support Service 
The Disability Service is continuing to offer support to staff and students via email leah.delacey@iadt.ie  Please do not hesitate to make contact should you have any queries regarding reasonable accommodations whilst studying remotely, disability management, registration or require any supports over the coming weeks. Mind yourself during this unsettling time.
Student Learning Centre 
Email – learningdevelopment@iadt.ie
Phone – 0871023215
The Student Learning Centre staff are here to support all our students during the COVID 19 closure. Whether it is academic and study support, organisation and time management while working from home or self-care tips. You can email us at learningdevelopment@iadt.ie and we can arrange a phone call or video chat through Blackboard Collaborate or Microsoft teams whichever suits. Stay safe.
Student Counselling 
The Student Counselling Service is available to support students during the current college closure in the form of phone consultations. To schedule a phone call please send an email to studentcounselling@iadt.ie and provide your mobile number for the student counsellor to contact you.
Access Service 
The Access office is available to support students during the college closure. For any concerns, queries or for advice on financial supports you can contact Sinead:
Mobile: 086 1415333
Email: Sinead.mcentee@iadt.ie
IADT Careers 
For advice and guidance on anything careers related – CV, LinkedIn, Interview, Career Choice, Career Progression -you can email and/or avail of one to one appointments on Blackboard. Contact Dawn O'Connor at dawn.oconnor@iadt.ie  and we will set up what you need together.
Assistive Technology Service 
Email – colm.olwill@iadt.ie
The service is supporting you by phone and email. Also, by remote desktop access and Blackboard Collaborate for student AT sessions.
There is a page of good, free mobile AT apps on the IADT AT Website.
These Assistive Technology pages will be updated and used as resources while we are closed.
Overview
The Student Experience team incorporates the Access Service, the Disability Support Service, the Careers Service, the Student Counselling Service, The Learning Support Service, The Health Service and the Student's Union at IADT. The team is managed by Denise McMorrow who is based on campus in the Carriglea Building.
Welcome From Student Experience Manager
In the Student Experience team we strive to provide the best quality student services and supports to the IADT community. At times during your student journey you may need support with a wide range of issues; a medical problem, a mental health difficulty, managing your disability, writing your first essay, financial support, planning your future career or simply settling in at college. Our team is here at all times for you to see that your needs are met and that you enjoy your experience studying at IADT as an independent learner. We welcome any feedback you have to improve our services and our doors are always open for any questions or queries.
– Denise McMorrow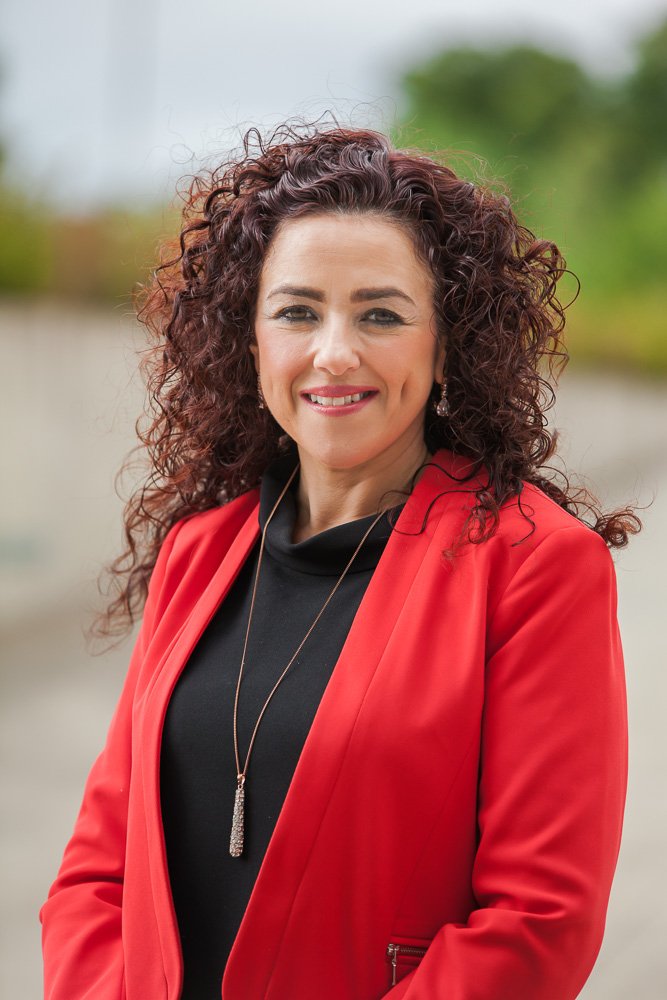 | Student Experience Manager | Student Experience Adminstrator |
| --- | --- |
| Denise McMorrow | Mary Murphy |
| 01 239 4819 | 01 239 4428 |
| denise.mcmorrow@iadt.ie | mary.murphy@iadt.ie |