The Student Experience Team at IADT continues to provide inclusive support services to all students of the institute during the COVID 19 pandemic whether you are working on campus or remotely

First of all, I would like to acknowledge the work and dedication of so many IADT students and staff who have shown great commitment in their efforts to overcome challenges presented over the last few months due to Covid-19.  I would like to congratulate you on your success on overcoming any obstacles you had to deal with and thank you for working with us. We are here to provide you with the best level of supports available to help you maximise your potential and stay safe and well during these times. We are doing everything we can to offer you an amazing college experience in IADT.
We are encouraged by the level of awareness among IADT students, their flexibility in adapting to new ways of learning and teaching, assessment and feedback and their interest in staying informed and achieving high standards.
Our primary concern has always been, and absolutely remains, the safety and wellbeing of our students and staff, and a significant amount of work is underway to prepare to welcome you back to IADT and provide a safe and secure campus environment in 2020/2021.
Like all third level colleges, we have plans in place for a range of different situations and a team is continuing to meet regularly to assess any national and international developments and actions that need to be taken in relation to Covid-19.
Please keep in touch with us and we look forward to answering any queries you may have. No question is too big or too small, and I would encourage all of students to continue to explore, create, innovate and make a difference. Stay safe and well and we look forward to seeing you soon.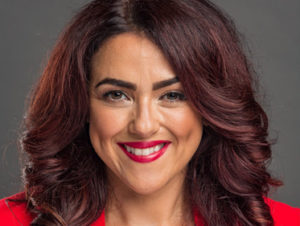 Student Supports at IADT
The Student Experience team and the Student's Union are available to offer support to all IADT students across the 2020/2021 academic year. Due to the current pandemic, some services may operate remotely at times throughout the term, however this will not impact the quality level of support available to students.
One-to-one appointments can be facilitated online and on campus in line with social distancing guidelines. This year will be a little different to any other year and we urge students to seek supports as soon as difficulties arise, no matter how small, so that we can help support you through these unprecedented times.
In the Student Experience team we strive to provide the best quality student services and supports to the IADT community. At times during your student journey you may need support with a wide range of issues; a medical problem, a mental health difficulty, managing your disability, writing your first essay, financial support, planning your future career or simply settling in at college.
Our team is here at all times for you to see that your needs are met and that you enjoy your experience studying at IADT as an independent learner. We welcome any feedback you have to improve our services and our doors are always open for any questions or queries. – Denise McMorrow, Student Experience Manager