DL923-Certificate Digital Sculpting
This course is a 20ECTS certificate designed as a week by week introduction to Z-Brush to help you realize and explore your concepts efficiently in 3D.

This course is currently offered in collaboration with Creative Futures Academy (CFA). CFA is a ground-breaking partnership between: The National College of Art and Design, University College Dublin, and the Institute of Art, Design + Technology. Our tailored programmes and micro courses offer access to expertise and networks across the three leading creative institutions and our industry partners. Learn with us as we experiment, innovate and respond to change.
Student Work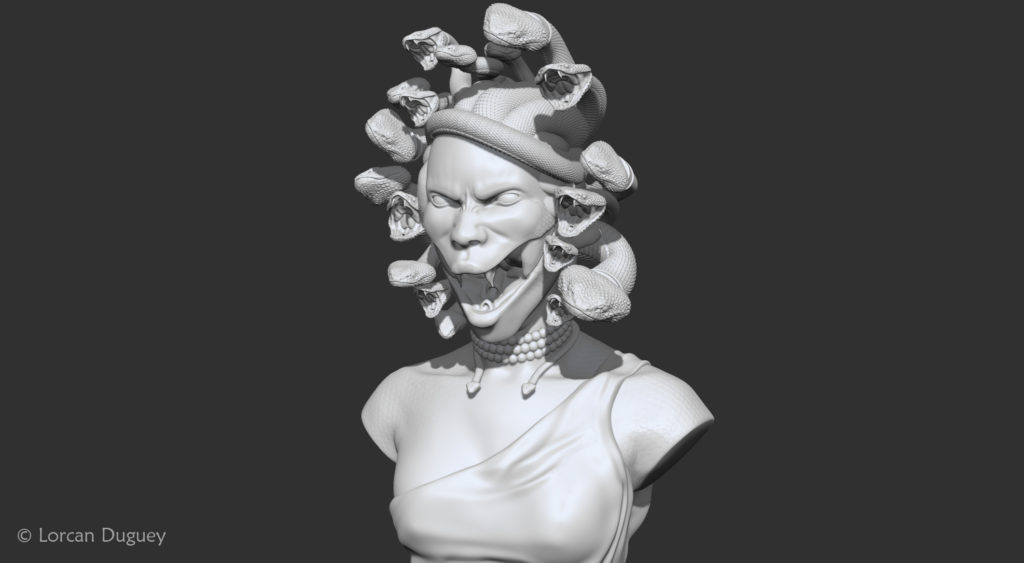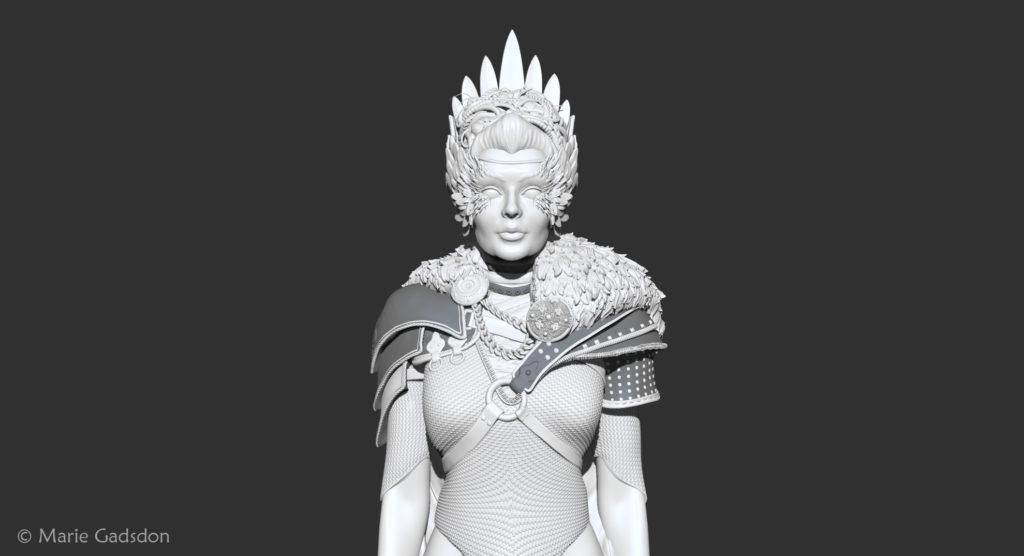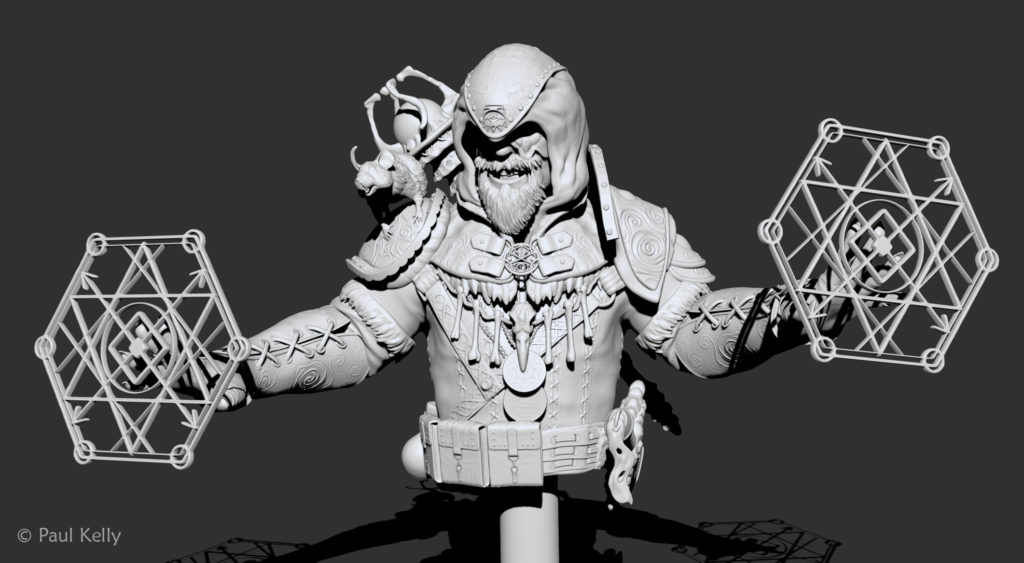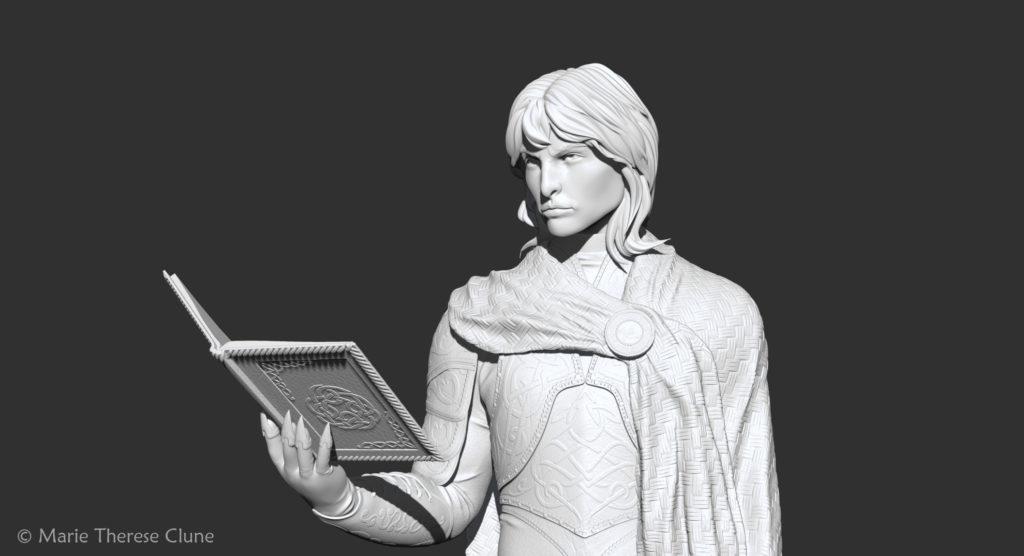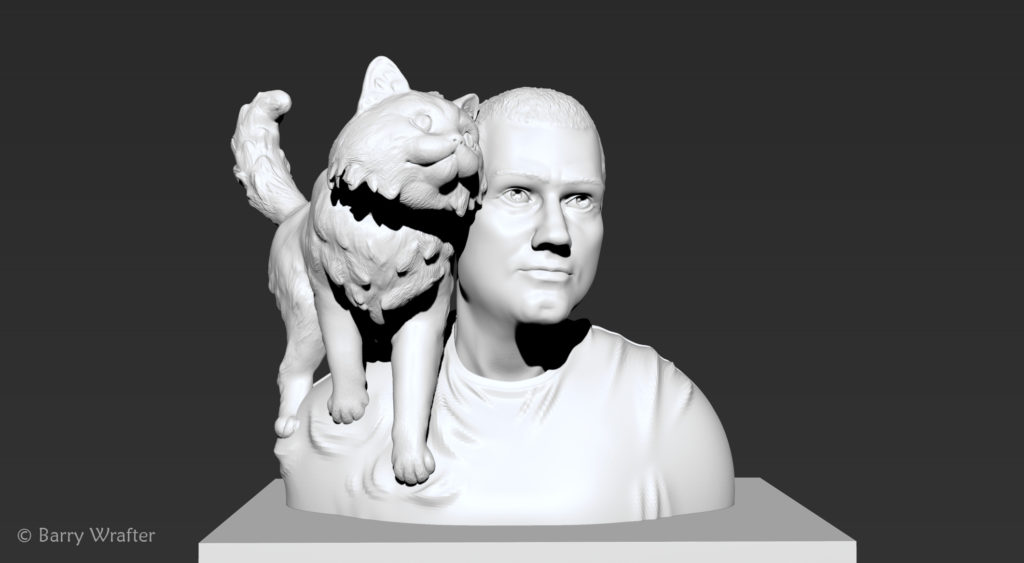 What is it?
ZBrush is an industry standard sculpting and 3D modelling application commonly used in animation, AR/VR, film/TV, illustration, jewelry design, prop making, and general sculptural practices. It is used as a tool to conceptualize and then fabricate those ideas, bringing them into reality.​
This course is taught by Sean Forsyth, a leading 3D sculptor and educator in this area.  Seán has worked as a 3D Modeller, Texture Artist, Fur Groomer, Technical Director, CG Supervisor and Art Director in the animation industry for over 14 years, supervising multi Emmy award winning television cartoons in that time.
At the end of the course, you will understand the interface and basic workflows required to continue using the software to create your own 3D models. Both organic and hard surface modelling techniques will be explained and explored.
The course will be delivered fully online. In 2023, classes took place on Saturdays from February to June over 16 weeks.
What will I do?
Animation is a digital medium where 3d Modellers are a key component of the production pipeline. They are both the technicians and artists that sculpt in 3D, digital worlds, and everything we see in 3D animations, VFX and even films. They create not only the monsters and heroes, but also the worlds around them and the objects they interact with. Animators then make them move.
It is critical that any 3D sculptor has the advanced skills need to create convincing characters and worlds and their role. This requires then to command a variety of digital practices and technologies to the final completion of complex creative projects. This course is focused on that outcome.
Assessment will be made based on the final content of your work. There are a few aspects to this, each weighted differently: a reference board, a journal, a cartoony character, plus your main project.
Learning Outcomes
Evidence competency of the 3D software (Z-brush) in an appropriate context.
Synthesize the various technical elements required of the 3D (Z-brush) production process.
Evaluate the various roles and process required of a 3D (Z-brush) sculpting pipeline.
Entry Requirements
Applicants must have an undergraduate qualification of 2nd Class Honours or higher at Honours Degree level.
Those without this qualification may be considered provided they can demonstrate Honours Degree equivalence, which can be verified through the RPL (recognition of prior learning) process. As part of the RPL process, applicants in this category will be required to present a qualifying statement of a standard that demonstrates their ability to undertake work at Level 9.
A CV detailing your professional experience is required.
Experience using a drawing tablet is a big plus nut not essential.
Materials / Equipment Requirements
Each student must provide their own drawing tablet – examples include:
The Huion Inspiroy H950P or the Huion New 1060 Plus (both available for approx EUR57 online).  Alternatives might be the Wacom One (approx EUR59 online), or for those with a budget to spend and who want a professional version would be the Wacom Intuos 5 (approx. €400).
Dates + Times
Dates and times for the February 2024 intake are to be confirmed.
Fees 
Fees for this course are €1,300.
Gréasán na Meán – Skillnet supported the 2023 students with a fee reduction of 40%. Details for the February 2024 intake are to be confirmed.
CFA Scholarship
A CFA Scholarship encourages the participation and success of learners from sections of society that are significantly under-represented in higher education by offering a free place in one of our CFA courses and programmes.
Find out if you are eligible to apply HERE
Fill in the CFA@IADT Scholarship application form HERE

Related Galleries