The National Film School at IADT is a member of the European Universities Alliance for Film and Media Arts
FilmEU brings together four European Higher Education Institutions:

Upcoming Events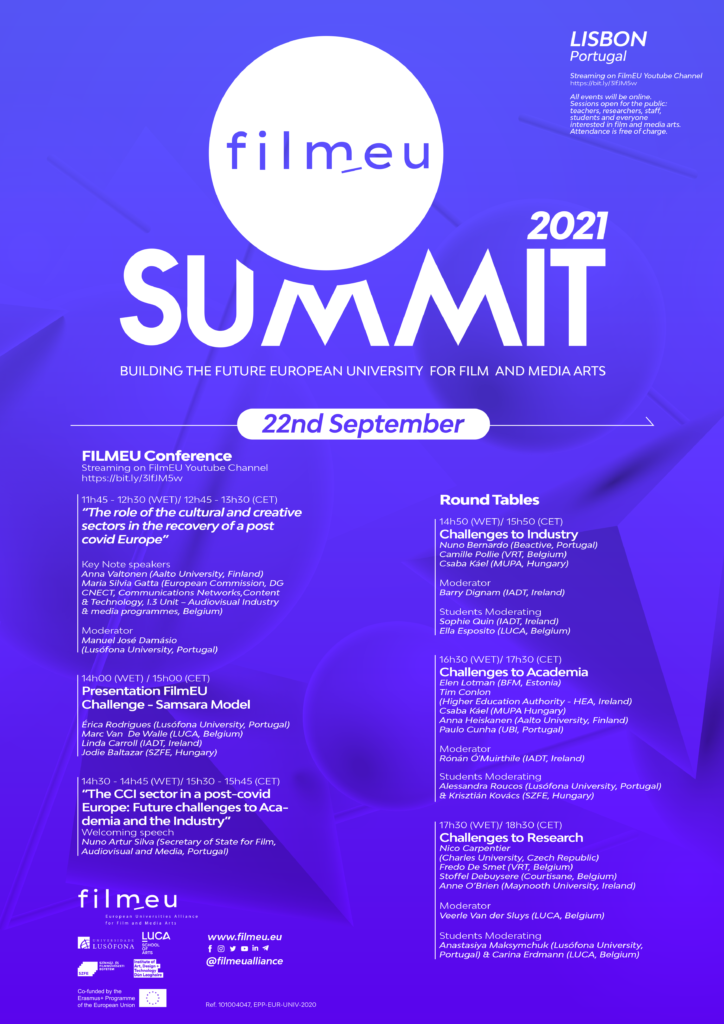 To highlight the alliance's main objectives and future plans, a FilmEU summit is organized every year. The summit takes place in September and is symbolically linked to the start of a new and fruitful academic year. This year's summit will be organized online from September 21 until September 24 and is open to the public on the 22nd. The day consists of talks and roundtable discussions revolving around the challenges that arise within the field of film and media in a (post-) covid world and how to tackle them. All speakers are experts in their respective domains.
Registration for the event is free but mandatory – REGISTER NOW
---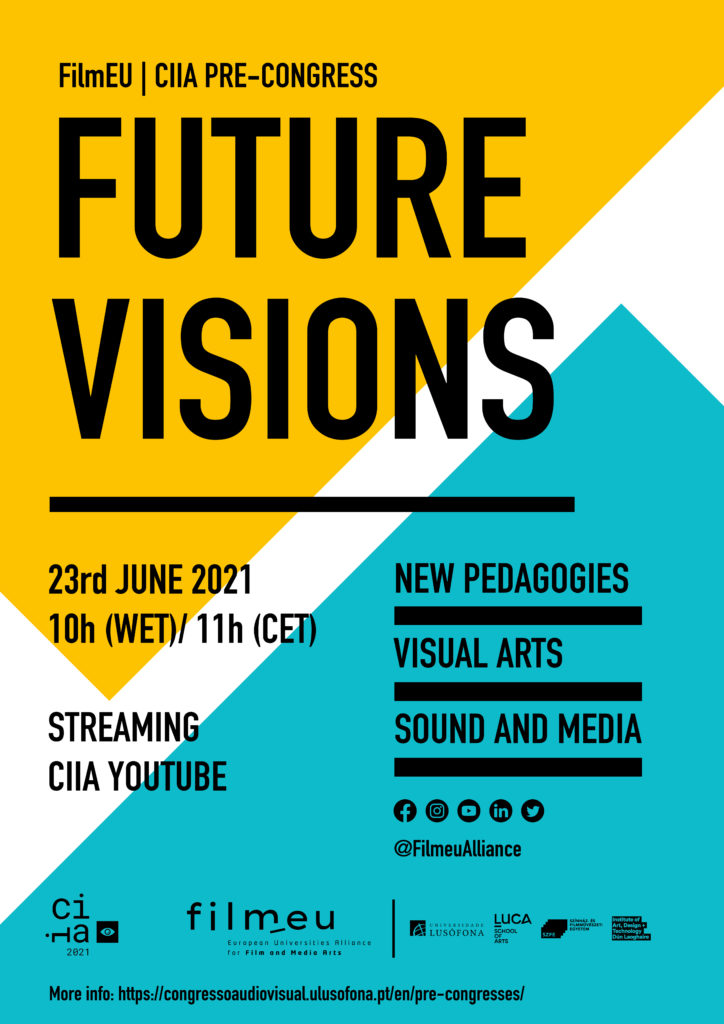 "IADT is delighted to have been selected to help shape the vision of what the university of the future will look like. Along with our international partners we have been awarded funding of €5m to create the concept of FilmEU, a European University of Film and Media Arts.

Involving students, staff and industry stakeholders we will spend the next three years finding best practice within our institutions and across the globe to synthesise and pilot innovations that encompass all spheres of activity of a modern university."

Barry Dignam, Head of the Department of European Projects
National Film School IADT
European Universities Initiative
Together, we collaborate around the common objective of jointly promoting high-level education, innovation and research activities in the multidisciplinary field of Film and Media Arts and consolidate the central role of Europe as a world leader in the creative fields.
FilmEU is focused on long-term strategic collaboration and our mission is to create a European University that is a model for collaboration in the fields of the Arts and the creative industries and that will greatly contribute to Europe's leading role as a provider of education and research in the creative and artistic areas.