BA [Hons] Film + Television Production
This course is a challenging and exciting opportunity for anyone who wishes to broaden their knowledge of cinema, film and television. It focuses on the advancement of practical film-making and television production skills, as well as developing strong and creative storytelling abilities.

Graduates have gone on to work with major Irish and international production and post-production companies as well as all the major broadcasters, including BBC, RTÉ, TV3, and TG4.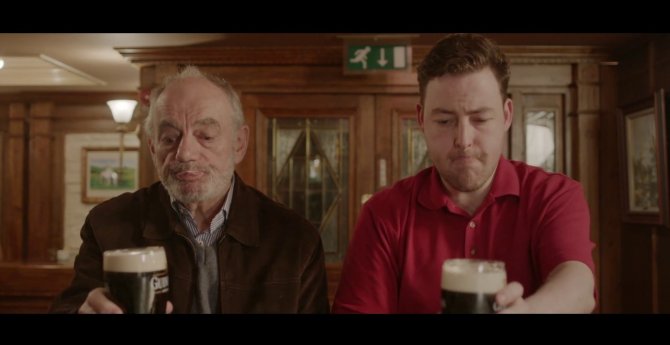 What will I do?
Get practical tuition in: production, script, direction, cinematography, lighting, sound and editing, television programming, drama, documentary, commercials, promotional, experimental and educational programming. Benefit from hands-on production experience and easy access to excellent facilities in the new National Film School building.
What will I be able to do when I graduate?
Graduates are working in the film and television industry in such roles as: director (television drama, commercials, documentary, features); sound recordist/mixer; sound designer; director of photography; focus puller; clapper loader; assistant camera person; digital image technician; editor; off-line editor; on-line editor; Avid DS, sound editor; scriptwriter; camera operator; producer; production assistant; location manager; and television researcher. Many graduates have formed their own production companies, while others have found careers in film education, film festivals, film workshops/events, web and multimedia design.
What modules will I study?
Year 1
Script, Production and Direction; Technical Craft Skills; Shooting Techniques for Film and Television; Cinema History: The Silent Era; History of Television and Broadcasting; Page to Screen; Visual Culture and the Philosophical Tradition; Cinema History: Hollywood Cinema; and Key Concepts in Aesthetics; shared Introduction to Film, Art + Creative Technologies (FACT) module.
Year 2
Narrative Development Skills; Location Filming; Television Production; and study Film as Art; European Cinema; Irish Television; Literary Narratives, and undertake a Practice Based Research Project. In addition, you will be able to choose one module from the bank of available Year 2 FACT electives.
Year 3
Documentary Tradition and the Irish Film industry; film and television workplace environment (Industry Focus); Multi-Platform Content Development; Television Drama Production; Documentary Production; Sound and Moving Image; and prepare for your final year thesis/dissertation.
Year 4
Academic dissertation; develop skills around Advanced Content Development; and undertake a major project.
Berlin Film Festival visit
As part of a European Film Research module, each February the second year Film and Television students attend the Berlin Film Festival. The Berlinale is one of the principal film festivals in the world. The trip includes visits to the Film Market, to workshops and seminars, to premiere festival screenings and to a number of networking events.
Related Galleries