Certificate Sport Psychology
Explore human behaviour within sport, and learn how psychological principles are applied to enhance performance.

How will this course be delivered?
Classes will take place on campus on Wednesday evenings (7pm – 9pm) from the 28th September 2022 to the 15th March 2023. 
What is it?
Sport psychology is the study of psychological principles as applied to the world of sport. Its popularity in Ireland is unsurprising, given recent international successes in rugby, golf, boxing, football, athletics and horse racing.
What will I do?
This course explores topics including: athletes' mental skills and mental fitness, mental health and well-being, sport injury and retirement issues, the impact of team members and supporters on performance, along with the role of social media and technology developments within sport and performance settings. The course content is delivered through a stimulating programme of discussions, groupwork, practical exercises and personal reflections. High profile sport guest speakers also visit the course each year to share their experiences with our students.
What topics will I study?
Mental Fitness + Mental Skills Training, including Mental Fortitude Development | Team Dynamics + Cohesion | Expertise in Sport | Psychology of Sports Injuries | Psychology of Exercise + Health | Sport Cyberpsychology.
How will I be assessed?
The Certificate is awarded based on the successful completion of two written pieces of continuous assessment work, submitted by students at the end of Term 1 (Week 10) and Term 2 (Week 20). All assessment details are provided to students in Week 1 of classes.
Who can apply?
Designed for anyone interested in understanding how people behave and compete within sport settings, this course is ideal for athletes, coaches, sport managers, parents of athletes and sport scientists of all kinds who work with athletes and performers on a regular basis.
Future Careers
Course graduates can apply the knowledge acquired to their own professional roles – for example, as performers, managers, coaches or medical support staff. The course also offers continuing professional development for coaches, managers, media personnel and sport scientists, as well as providing a pathway to more advanced study of Sport Psychology at Masters level.
Student Testimonials

GILLIAN PINDER
Class of 2018/2019; 1st Academic Scholarship Recipient for the Certificate in Sport Psychology; Irish Hockey World Cup Silver medalist
"Dr. Olivia Hurley is one of the most passionate lecturers that I've had the pleasure of working with. She lives and breathes all things sport and sport psychology. Her passion and enthusiasm come across throughout her lectures and is inspiring to everyone with a desire to study sport psychology. She covers topics that that are relatable whether you participate in sport at the highest level or whether you're coaching the tiny tots on a Sunday morning. I learnt to harness skills and techniques that I subconsciously touched off throughout my playing career. With a little bit of finesse, I was able to tweak one or two things helping to prepare me from a mental point of view to secure Olympic qualification for the Irish Women's Hockey Team. Overall, I really enjoyed my time studying sport psychology, I got to meet some amazing people along the way including some highly interesting and accomplished guest speakers. I would recommend to anyone with an interest in sport to consider joining Olivia in IADT."
---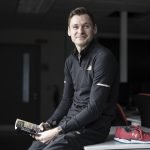 DAVID GILLICK 
Class of 2016/2017; European 400m Indoor Champion; Olympian; Masterchef winner 2013; Author of David Gillick's Kitchen
"I really enjoyed studying and working with Dr Olivia Hurley on her Certificate in Sport Psychology programme. I learned what sport psychology is really about – such as the science and research behind the use of various mental skills, techniques and strategies in order to enhance my performances, not just in my sport, but also in my day-to-day life. I would highly recommend Dr Hurley's programme to any individuals interested in getting the best out of their sport and their lives".
---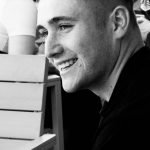 ​JORDAN LARMOUR
Class of 2017/2018; Professional Leinster and Ireland Rugby player
"The Certificate in Sport Psychology at IADT, taught by Dr Olivia Hurley, was very interesting and I learned a lot while studying on the course. Olivia is extremely passionate and enthusiastic about what she does. I found the material covered in her programme very helpful and have implemented a lot of what I learned into my own game of rugby".
---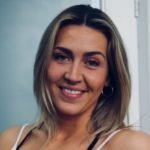 GEORGIA MCGURK
Class of 2017/2018; student of Psychology at London's Metropolitan University
"I have just recently completed the Sport Psychology Certificate taught by Dr. Olivia Hurley in IADT. It is a well organised programme, with a very manageable work load and the weeks flew by. Olivia is hugely passionate about the field of sport psychology and this passion transcends into her lectures. She has a great ability to simplify information, making the learning part fun and easy. I would recommend this course to anyone with a keen interest in sport/sport psychology and someone who would like to connect with other colleagues within this field". 
Related Galleries