New Research Highlights Importance of Vibrant Creative Economy for Dún Laoghaire
'Towards a Creative Dún Laoghaire' research initiative gathers insights from local creative, business and student communities.
The growth of Dún Laoghaire's creative economy could be significantly boosted by the provision of dedicated spaces for creative activity and exchange, including a 'creative hub'; an increased presence for IADT in the town centre; and by targeted business and career supports for creative entrepreneurs. These are among the key findings of a new interdisciplinary research initiative undertaken by Dún Laoghaire-Rathdown County Council's Economic Development Unit  and Arts Office, together with the Public Design Lab at the Institute of Art, Design and Technology (IADT).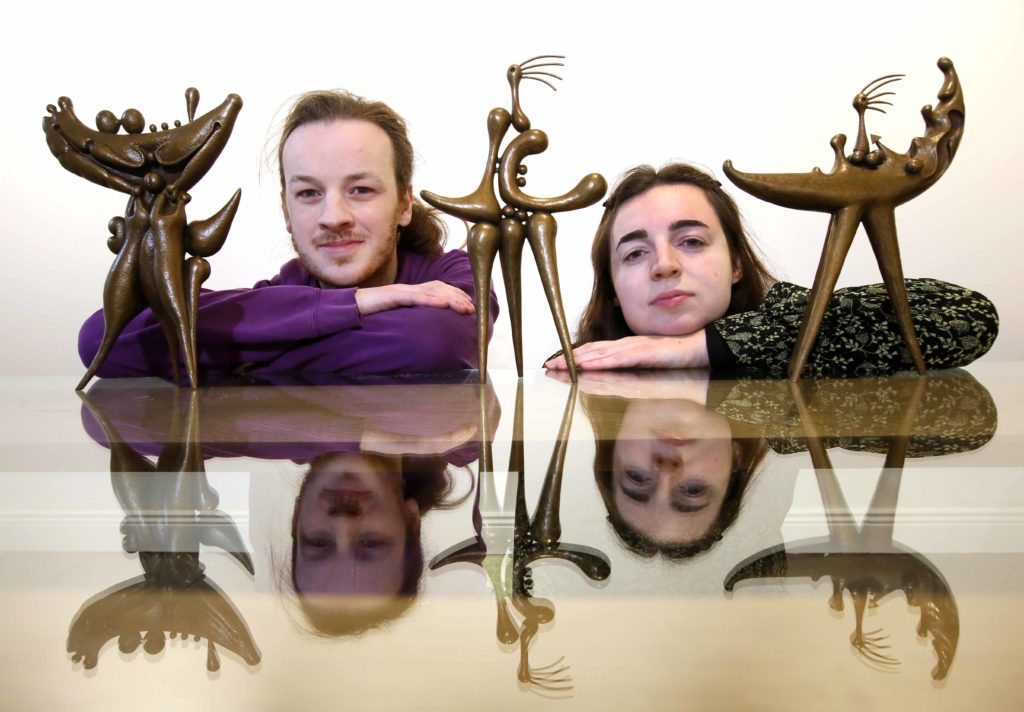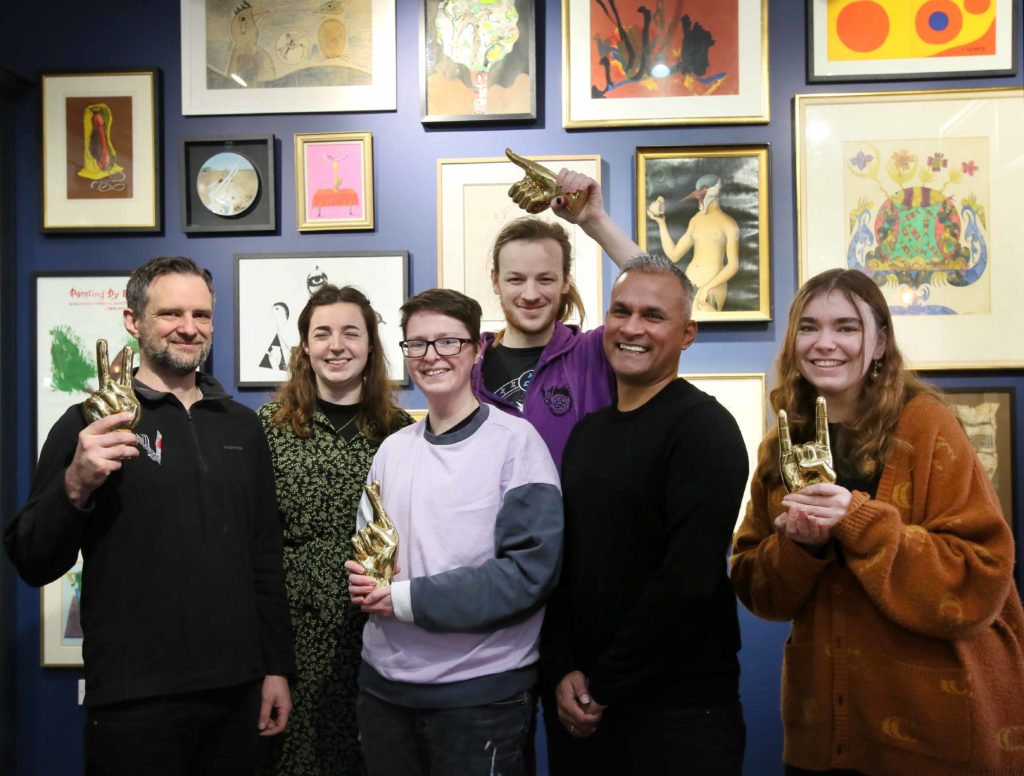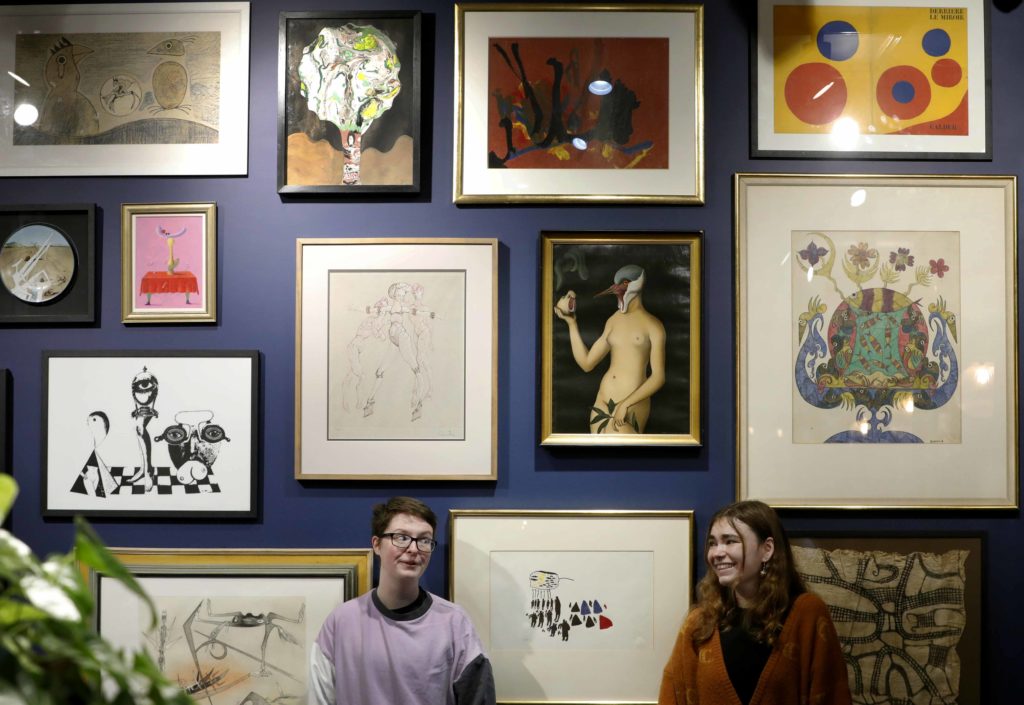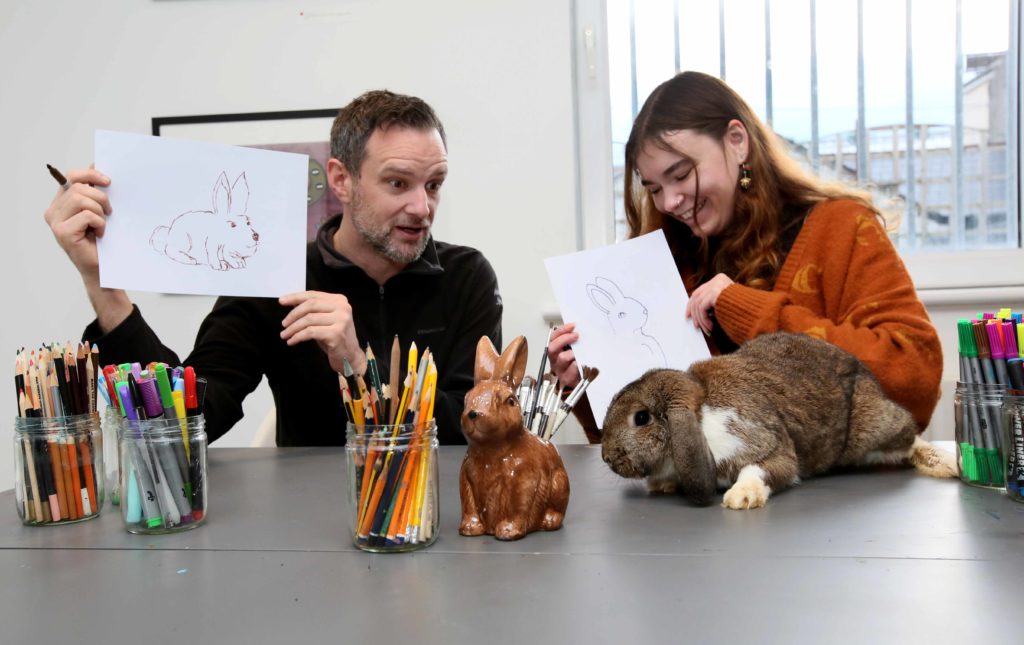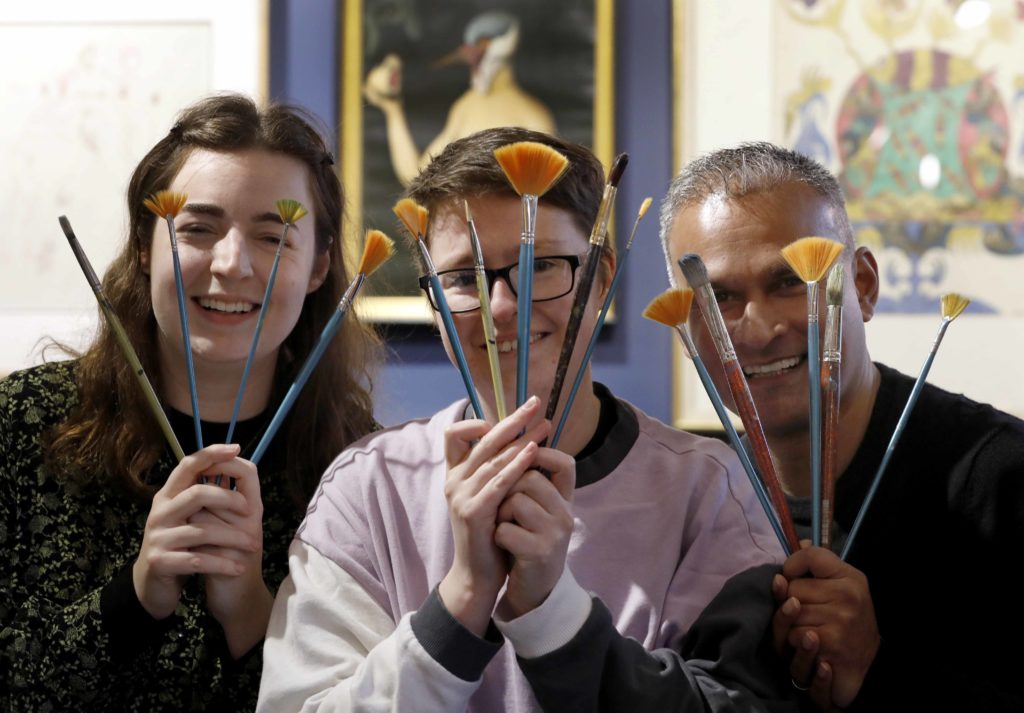 Delighted to have Dhruba Banerjee and some of his team from EGG VFX Dún Laoghaire, along with Tilly Morris & Annie Laing from DIVA to launch this with us. Thanks to Creative Ireland for supporting this project.
PHOTOS: Mark Stedman
---
Entitled 'Towards a Creative Dún Laoghaire', the initiative, which received funding under the Government's Creative Communities Economic Action Fund, was designed to explore opportunities for the development of a vibrant, inclusive and sustainable creative economy in Dún Laoghaire. A report outlining findings and ideas that emerged from the initiative was published by the project partners today (14.12.22).
The project research directly involved close to 200 members of the local creative, business and student communities, as well as IADT and DLR executives and staff. Research participants were consulted through a range of co-design methods, including individual interviews, a week-long 'charette' workshop hosted by IADT, and a series of additional events.
Commenting on 'Towards a Creative Dún Laoghaire', Cathaoirleach of Dún Laoghaire-Rathdown County Council, Cllr Mary Hanafin said: "The research initiative provided the opportunity to explore the critical role of the creative economy in Dún Laoghaire and the inherent value and importance of forging closer bonds between the Council and IADT. Through an extensive programme of engagement, the project allowed students, creative professionals, artists and businesses to articulate their ambitions towards a 'Creative Dún Laoghaire' and these ambitions have been captured in this study."
Chief Executive of Dún Laoghaire-Rathdown County Council, Frank Curran added: "The research underlines the importance of a vibrant creative economy for a town like Dún Laoghaire and provides us with many useful insights and ideas from the local creative, business and student communities. Earlier this month, we announced an agreement with IADT to provide a new base for the college in the town of Dún Laoghaire and while this is the result of long-term discussions, it is clear from the research that there is a real desire for close collaboration between the two institutions, for bringing creative innovation into the town centre, and for developing the creative economy in Dún Laoghaire more generally.

"The research indicates a big appetite for creating new opportunities for creatives and organisations to meet, collaborate, share ideas and support each other, for example through the development of a dedicated creative hub. There is also clear demand for targeted business and career supports, professional development opportunities, intergenerational cultural and creative activities and more. The project is providing great impetus and food for thought for the development of a creative and vibrant Dún Laoghaire and will be immensely useful in informing our strategic plans."
Vice President of Research, Development & Innovation at IADT, Emma Leahy, said: "IADT's Public Design Lab worked closely with our partners at DLR to develop and implement an innovative exploratory research programme that engaged with a wide variety of stakeholders.  By using co-design tools and design thinking strategies, the researchers were able to facilitate in-depth discussions with stakeholders located in and around Dún Laoghaire. The outcome provides data that will inform future research and engagement for the creative economy."
One of the creative businesses that participated in the research is the visual effects studio EGG VFX, which relocated from Dublin city centre to Dún Laoghaire in May 2022. Commenting on the move, the company's managing director, Dhruba Banerjee said: "We recruited 25 recent graduates and current students over the summer, and nearly half of them come from IADT. The proximity to this globally recognised centre of excellence for creative education was a key reason for us to relocate here. Dún Laoghaire's plethora of eateries, pubs and things to do are also a big plus for our young team of artists, as is the beautiful seaside setting."
The full report is available for download HERE.
News