BA [Hons] Animation
Want to be an animator? Learn to set things in motion, tell stories, bring worlds to life. Start your creative future in IADT's internationally acclaimed BA (Hons) in Animation.

Explore and document your world as you learn the skills to become an animation production artist. You will develop creative and technical expertise, as well as the conceptual and cultural knowledge to be an informed and confident contributor to the animated art form. One of the youngest and most exciting disciplines, animation's unique storytelling potential has made it an increasingly important part of entertainment, advertising, education and communication in the twenty-first century.
What will I do?
Learn the techniques and skills of the animated art form, including character, movement, background, design, storyboarding, layout, scripting, and animation principles, using both traditional and digital media.
Learn about the history, ideas, people, and culture that have contributed to film and animation as ways of interpreting the world. Develop the critical thinking skills and individual point of view that will distinguish you as an artist and thinker.
Learn from real-world experiences through live projects, work placements, group projects and collaboration with peers in a variety of ways.
Become part of a unique creative community.
What will I be able to do when I graduate?
Our goal is that students will be equipped with creative expertise and transferable skills so that they have the ability to choose their own paths after graduation. Our students often go on to work in the animation industry in Ireland and abroad, some start their own companies, and others become successful freelancers. Graduates sometimes shift direction into new creative fields such as book illustration or web-based content. Some go on to postgraduate programmes in film, animation, or film studies, and a number of them have become educators.
The places they have gone include Boulder Media, JAM Media, Brown Bag Films, The Royal School of Art, Bournemouth University, Trinity College, WETA Workshops, Cartoon Saloon, JibJab, Limerick Institute of Technology, among many others.
What modules will I study?
Year 1
Visual Culture, Film and Animation History; Design for Animation; Digital Skills for Animation; Life Drawing; Animation Principles; Digital Skills; Introduction to Film, Art + Creative Technologies (FACT) module.
Year 2
Critical and Contextual Studies; Design for Animation Production; Digital Skills for Animation Production; Life Drawing; Character Animation Principles; and Production Methods, Storyboarding and Layout. In addition, you will be able to choose one module from the bank of available Year 2 FACT electives.
Year 3
Research Seminar and Thesis Preparation; Research and Concept Development; Toward Professional Practice; Production Preparation; Advanced Life Drawing for Animation; and Advanced Digital Skills for Animation Production.
Year 4
Final project and show reel for the Graduate Exhibition, supported by a dissertation and/or documented research project portfolio.
Achievements
Our students regularly achieve awards after they graduate, and into their future careers. They have won at the Dublin Animation Film Festival, Dingle Animation Festival, and the Royal Film and Television Society. Animation festivals in Melbourne, Toronto, and Zagreb have screened retrospectives of our students' work, and they have been individually accepted into festivals and screenings around the globe.
Graduates have had films at the Sundance Festival, been nominated for Oscars, have produced and animated award-winning TV series, and can be found in key roles in the animation world nationally and internationally.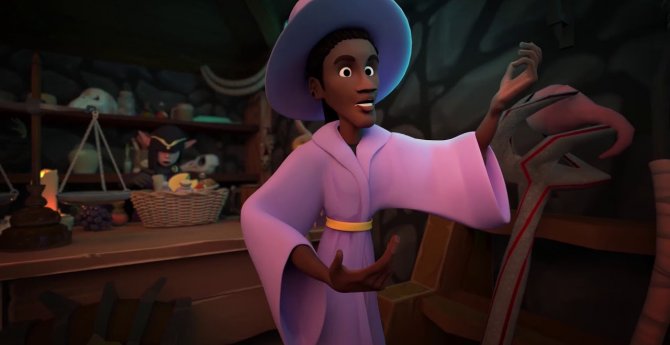 Related Galleries