Bachelor of Business [Hons] Entrepreneurship
Thinking about turning innovation to wealth creation? If you're already a business graduate, expand your skills with this dynamic and interactive course.

Study Business at IADT
If you have successfully completed a Level 7 degree in any business discipline, this one-year add-on business course will develop and enhance your current business knowledge and skills.  Active and participatory, this course draws together learning from many modules with a focus on innovation and strategies to turn innovation into wealth creation.  You will develop skills to work in the business environment or set up as an entrepreneur by using in-depth case studies and sectoral-based project work.  Students have a direct relationship with the teaching staff, and actively participate and learn from experience.
What will I do?
– Gain a fantastic foundation in all aspects of the business world
– Understand how to analyse and solve business problems
– Learn how to analyse business problems and generate practical solutions.
– Gain skills in communication, presentation, critical thinking and problem solving.
– Digital skills in web building, data analytics and digital marketing are a key component in the technology and marketing modules.
– Engage in the real world of an entrepreneur through networking, mentoring and researching entrepreneurial case studies in the strategic entrepreneurship modules.
– Learn through continuous assessment, which contributes significantly to your overall result
– Learn more about Entrepreneurship at IADT by visiting  http://www.iadtentrepreneurship.com
What will I be able to do when I graduate?
If you intend to run your own business, this programme will equip you with the most important skills. You could work in first line management roles in finance, marketing or aim towards a career in general management. Recent graduates include: technology and media entrepreneurs, marketing and advertising executives, retail manager, channel marketing coordinator, chartered accountancy trainee, restaurant manager, secondary school teacher, fundraising officers, finance project administrator, business development manager, travel agent, and sales representative. You will also be eligible to further your studies at Masters level. Learn more about our what our graduates are doing by visiting IADT Entrepreneurship Alumni group on LinkedIn www.linkedin.com/groups/4732572
What modules will I study?
Strategic Entrepreneurship and Management, International Entrepreneurship, Contemporary Strategic Marketing Practice, Strategy and Technology, Business Ethics, Strategic Human Resource Management, Tax + Finance.
If you are interested in completing this programme through part-time study please contact:
Therese Moylan: therese.moylan@iadt.ie or phone +353 1 239 4764.
This programme may be offered subject to demand  on a flexible basis through the ACCS (Accumulation of Credits and Certification of Subjects) system, offering the programme through part-time as well as full-time study. Contact IADT's Admissions Office for more information.Bachelor of Business (Hons) in Entrepreneurship through Part-Time Study
Applications for part-time study of this programme must be made to the Admissions Office in IADT before 4pm Wednesday, 24th August 2018.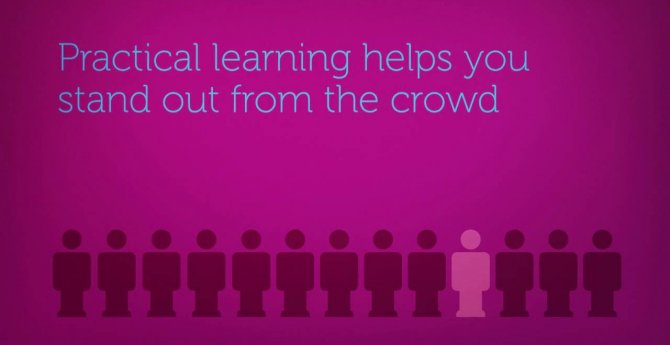 Related Galleries