Sophie Behal
Art, Research + Collaboration (ARC) student Sophie Behal tells us about her Erasmus studies in Finland

I have spent the last 4 months on Erasmus in Helsinki, attending Kuvataideakatemia Taideyliopisto, or Kuva to give it its shorter name. It has been a great experience for me and offered up lots of opportunities to make, exhibit and meet people in a new context.
The diversity of courses that are offered in Kuva is incredible. Students can take courses from any school – including the music and theatre school.  I have taken an urban geography course that had us scrambling into Helsinki's underground tunnels, a forest course where we slept outside for 4 nights as well as more conventional courses in philosophy and writing.
The school has a residency space on Uto, which is a tiny island in the middle of the Baltic Sea between Stockholm and Helsinki. I was lucky enough to spend a week there writing, developing new work and generally living on island time.
There have been lots of opportunities to show my work in many different contexts. I have had several studio visits with both visiting and Helsinki-based artists which have always been interesting, nuanced conversations about and around the work I have been making.  There have been weekly student seminars where pieces can be tested and discussed.  I have also been part of 2 exhibitions – one in the Tasku Galleria which is a small gallery space within Kuva, where I exhibited with 3 other students. And another group exhibition in Vapaan Taiten Tila, an artspace in Helsinki which used to be a bomb shelter.
Four months have gone by so quickly with so much happening here in Kuva and in the Helsinki artscene. Thankfully it isn't going to be a long goodbye to Finland as I will be coming back to Helsinki at the end of February with my classmates in ARC  Eoghan McIntyre, Isadora Epstein and Benjamin Stafford to collaborate on a lecture performance in the Exhibition Laboratory. I will be back again for the month of July to take part in the Mustarinda residency in Northern Finland.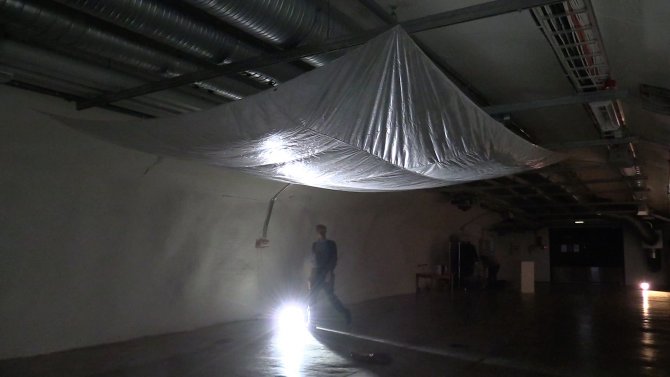 Student Story