24 Hour Design Challenge Winner Announced
IADT's Enterprise & Innovation team were delighted to host the second 24-Hour Design Challenge on 17th and 18th November, in collaboration with Creative Futures Academy.
In this 'hackathon' style event, students from IADT, NCAD and UCD worked together devising solutions for real world problems. This event was sponsored by the Higher Education authority. The first prize sponsor of €1,000 was donated and presented by LEO DLR.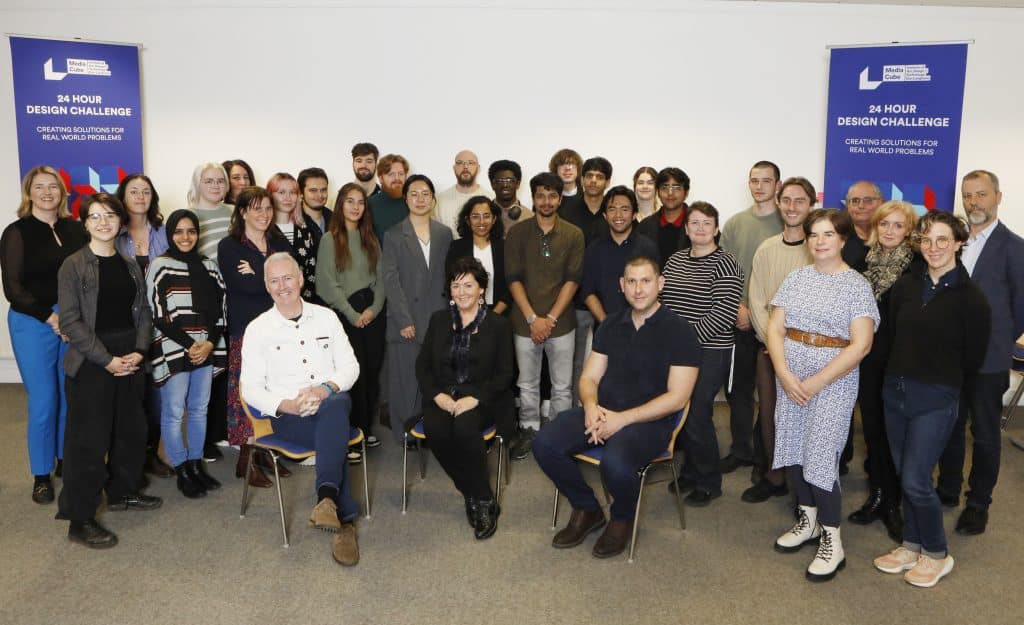 This event was a sprint from idea to pitch that showcases the power of working together to ignite creative solutions to real world problems. During the 24 hours, students completed a series of captivating Design Thinking tasks that challenged problem-solving skills in order to inspire ingenuity and more importantly devise solutions for real world problems. The innovations produced by the students over a very short period of time, are designed to have a real impact, addressing global issues and contributing to a more sustainable world.
Mentors were circulating during the sessions to meet the teams and help guide them as they prepared their final ideas for pitch. Many thanks to Rob McCullagh (Lecturer in Entrepreneurship IADT), Mary O'Riordan (Co-founder of HaPPE Earth) and Davin McAnaney (Entrepreneur Media Cube, IADT). The culmination of the event is a pitch that each team presented to an outside panel of judges including Efe Camurdan (Entrepreneur and Professor of Marketing), Conor Daly (Co-Founder of Techies go Green) and Aoife Harrington (DLR LEO).  Caitlin Hafer from What the Hack was the facilitator at the event.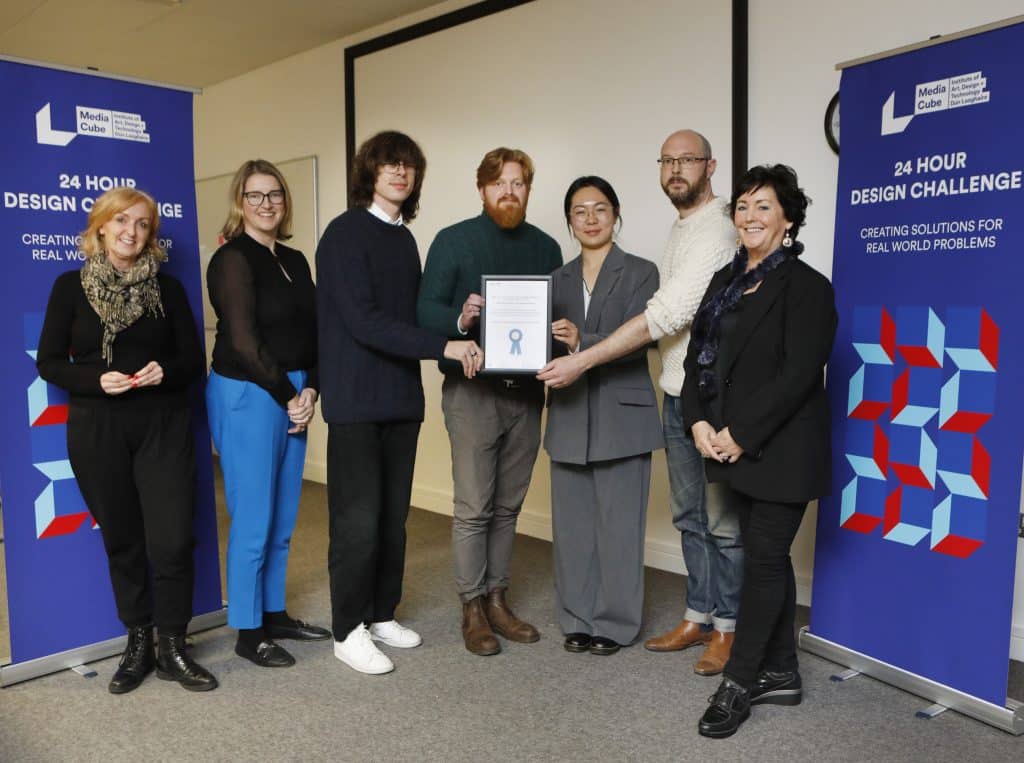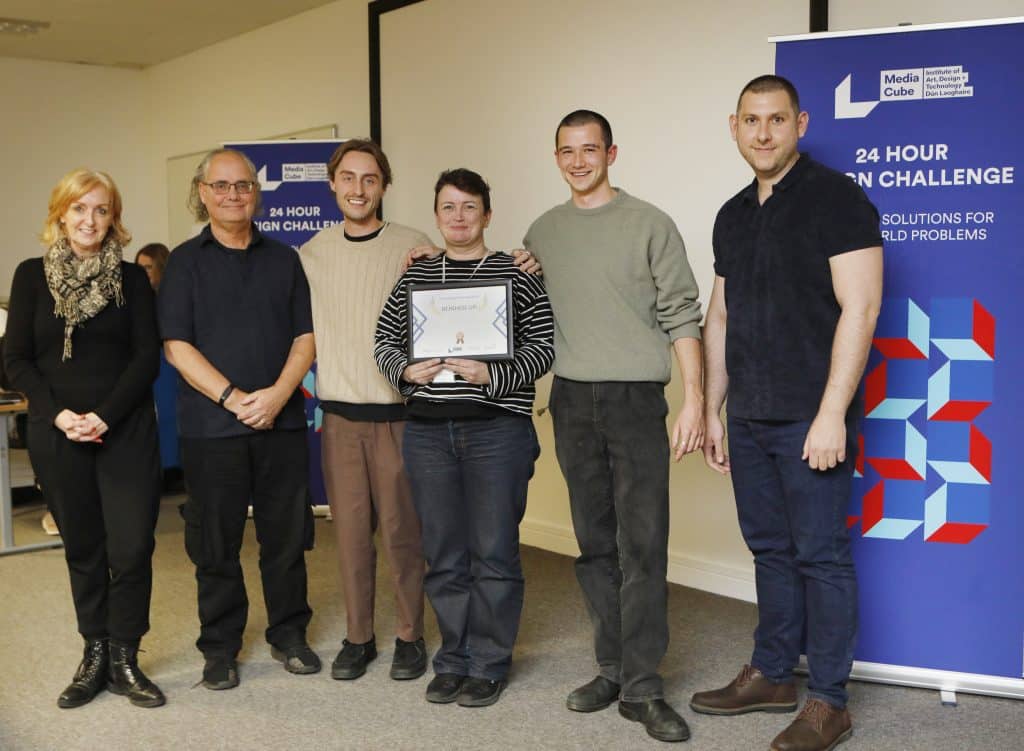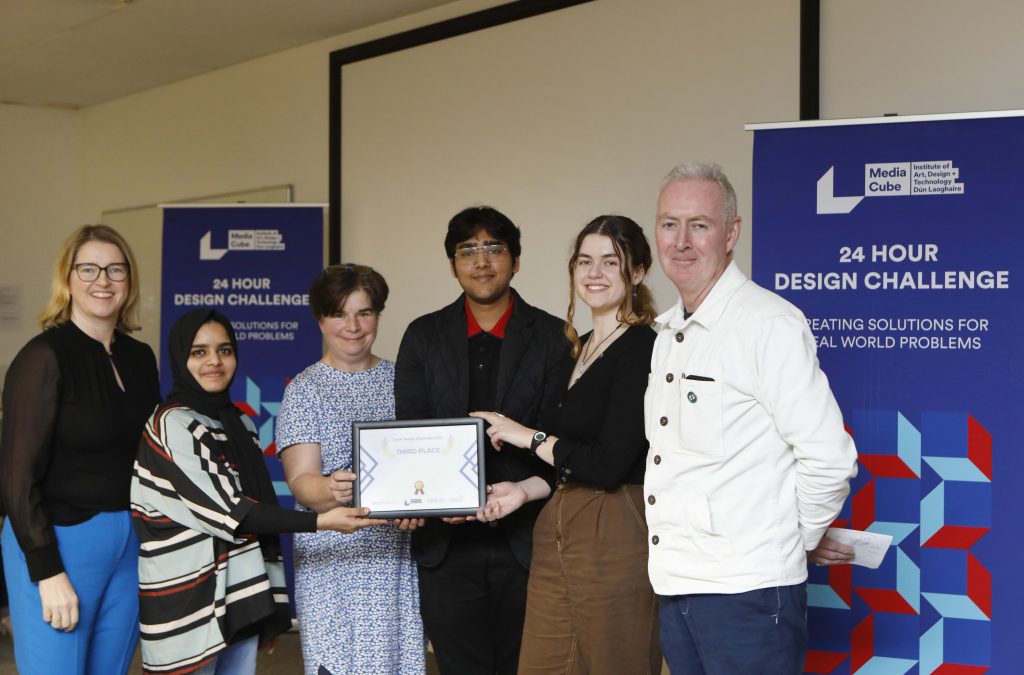 News