And it's a wrap for Brendan Gleeson at the National Film School.
Principal Photography wrapped at the National Film School at IADT this week on a new short film directed by and starring Brendan Gleeson.
Brendan Gleeson has finished filming his directorial debut Psychic, a dark short that also stars sons Domhnall and Brian and which has been written by their brother, Rockadoon Shore author Rory. The film is about a charismatic psychic (Brendan Gleeson) who is forced out of retirement by his two manipulative sons (Domhnall and Brian Gleeson) and taken on the road. The last obstacle to gaining a large cult following is a TV show host determined to bring them down. Psychic is a dark and human tale of showmanship, the other world and family.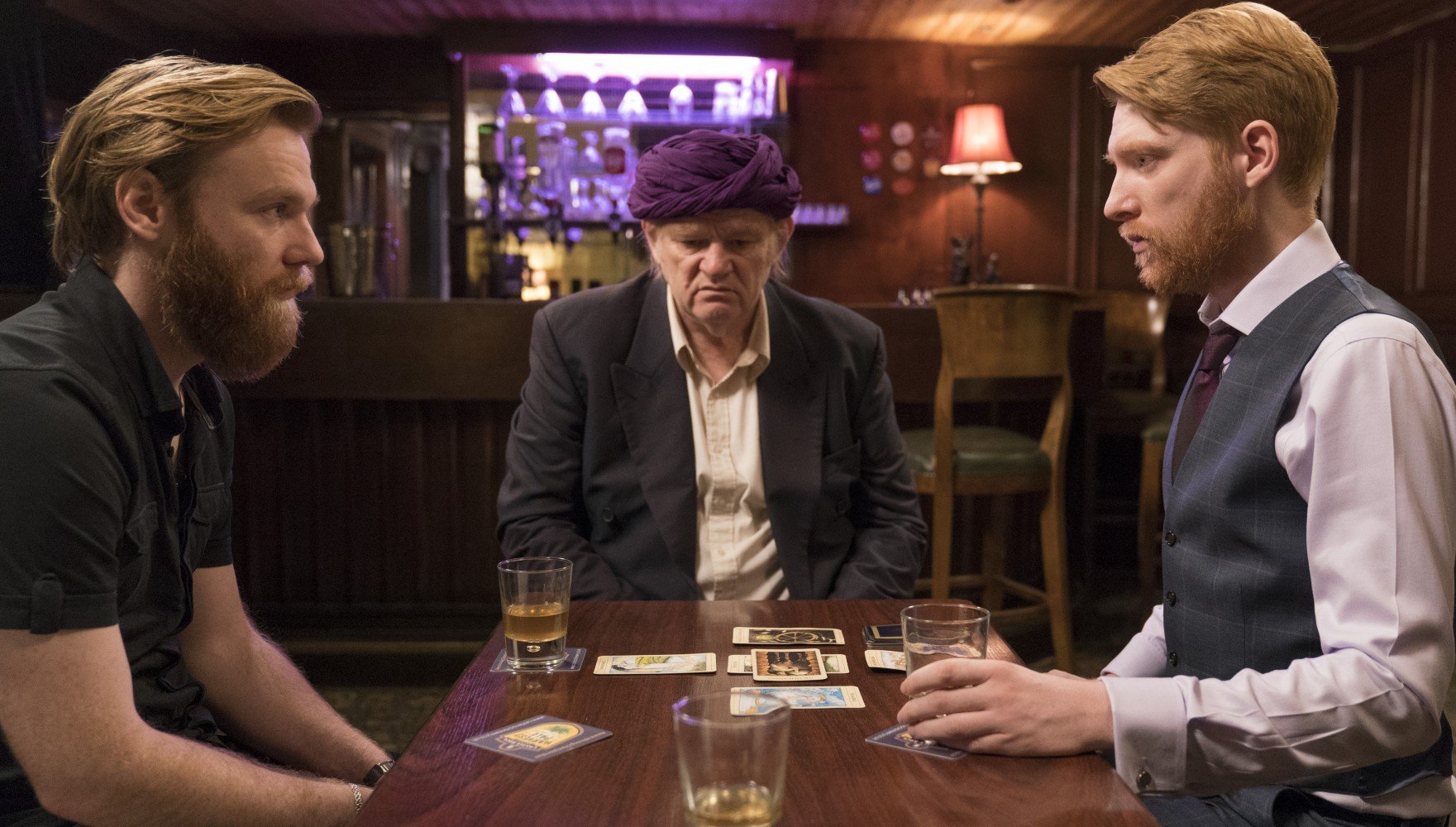 The film was shot in Wicklow and in the National Film School at IADT with the support of our staff from the Faculty of Film, Art and Creative Technologies.
Dr. Annie Doona said: "I am delighted as President of the Institute of Art, Design + Technology, Dun Laoghaire (IADT), home to the National Film School to have supported Brendan Gleeson on the recent production of " Psychic". We wish Brink Films and Keynote Productions every success in bringing the short to Irish and global audiences."
The production is co-funded by the Irish Film Board and Sky Arts and will air on Sky Arts in early 2019.
Commenting on the production, Brendan Gleeson said: "I am thrilled to be sharing this adventure with such a special cast and crew. I'm grateful for the support of the IFB and Sky and I look forward to its release next year. Psychic will be ...magic!"
Psychic is produced by Juliette Bonass (A Date for Mad Mary, Glassland, The Last Hotel for Sky Arts) and Brendan Gleeson and is co-funded by The Irish Film Board and Sky Arts.