ARC-LAB Gallery Curatorial Scholarship 2023 Recipient Announced as Clara McSweeney
The LAB Gallery at Dublin City Arts Office in partnership with IADT are pleased to announce Clara McSweeney as the recipient of the 2023 ARC-LAB Gallery Curatorial Scholarship.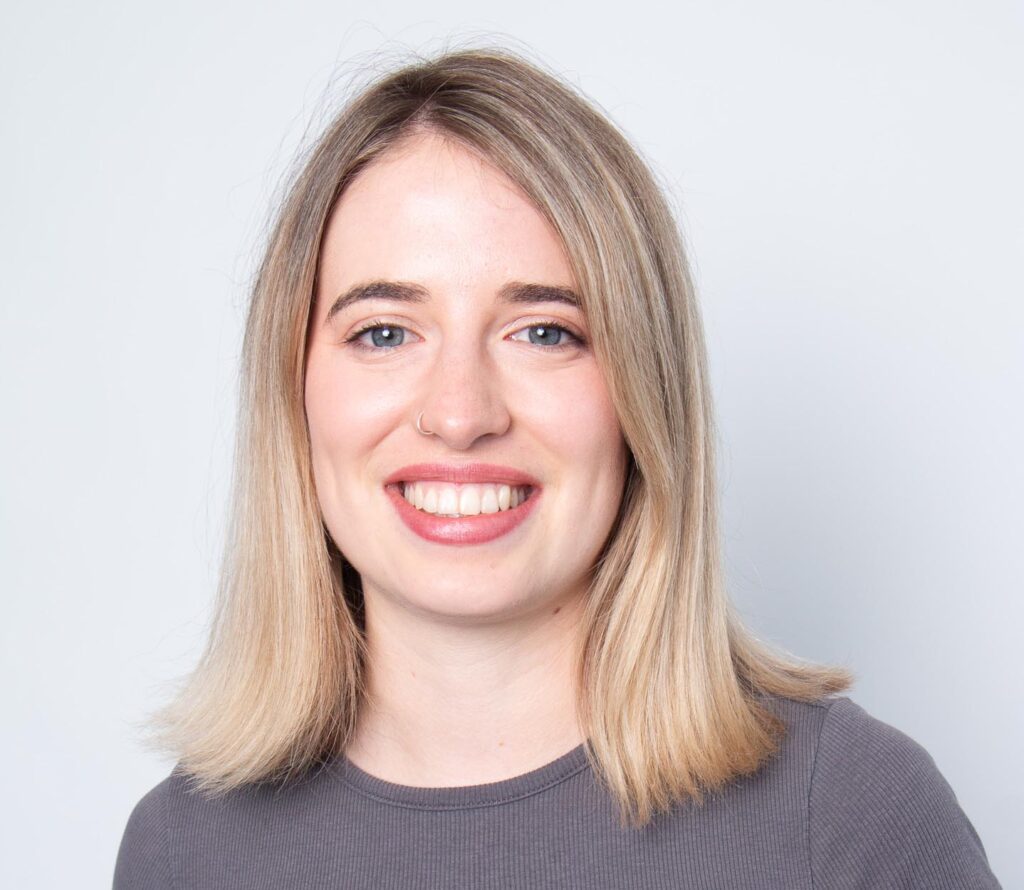 This award is unique in the context of curatorial education at postgraduate level. The ARC-LAB Scholar will work with Dublin City Arts Office on programming and research into curatorial strategies and develop a self-initiated curatorial project at the LAB Gallery. The ARC-LAB Scholar is funded as a full-time student on the IADT MA in Art and Research Collaboration (ARC), which is an 18-month practical Masters programme taught in the LAB. The outcome of Clara's curatorial project will be presented in the LAB Gallery as part of the gallery's public events programme in 2025.
The ARC-LAB Gallery Curatorial Scholarship award comprises a stipend of EUR15,000 and MA tuition fees of EUR6,000. The ARC-LAB Scholar is also provided with a dedicated desk and research space in Dublin City Arts Office, mentorship and professional guidance from The LAB Gallery, and research supervision from IADT.
Speaking about the award, Clara McSweeney ARC LAB Gallery Curatorial Scholar said: "I am extremely honoured to have been awarded the ARC-LAB Curatorial Scholarship. This scholarship provides me with a unique opportunity to nurture my curatorial skills and explore reactivating overlooked/ignored spaces in the urban environment through various artist's works. I am excited to begin the ARC Masters, as it grants me the time to conduct in-depth research, defining the direction of my curatorial practice. I'm also looking forward to becoming a member of The LAB Gallery team. This unique opportunity will enable me to learn valuable curatorial skills while actively assisting on various exhibitions and projects, all under the guidance of the highly trained and skilled LAB Gallery team".
ARC co-directors Maeve Connolly and Sinead Hogan welcome the continuation of this important initiative, established in 2019. It builds upon the long-standing partnership between IADT and the LAB-DCC and represents a significant investment in postgraduate curatorial research. The scholarship is founded on respect for collaboration and institutional partnership, and it supports the development of new, critical and experimental perspectives in curatorial practice.
"We are delighted to be working with IADT to build on our long-term partnership in supporting emerging artists, writers and curators and nurturing visual arts in the City. This curatorial scholarship is unique in Dublin and allows us to provide a professional learning experience for a student who is developing research that will inform future public programmes, in Clara's case exploring new uses and possibilities for overlooked urban spaces and objects". Ray Yeates, City Arts Officer.
 Tina Kinsella, Head of Research, IADT said "I welcome the announcement of the third ARC-LAB Curatorial Scholarship. This unique scholarship testifies to the highly valued and productive partnership that continues to exist between the ARC MA at IADT and the LAB Gallery. I congratulate Clara McSweeney as the recipient of this award and acknowledge the relevance and timeliness of her proposed curatorial research project. Aiming to reuse found, overlooked, unused, derelict and barren spaces that are often invisible, Clara's curatorial research project focuses our mind on urgent and pressing crises in housing, recycling and the re-purposing of spaces to induce greater eco-awareness. The provocation of this work is to consider the gallery beyond the "white cube" as a multipurpose, diverse and inclusive space of exploration, discovery, re-interpretation and mutual learning that can challenge conventional thinking and enable us to re-encounter what we think we understand, anew. This project aligns with IADT's commitment to socially engaged experimental and collaborative artistic research and practices and underpins our continued commitment to rigorous and innovative exchange with contemporary Creative Industries".
---
Clara McSweeney is a visual artist and curator from County Cork. She holds a BA in Fine Art from Limerick School of Art and Design and a Postgraduate Diploma in Cultural Event Management from IADT. Currently, she is the project coordinator/graphic designer for "The Women From The Inside," a collective that focuses on women's issues such as menstruation, diversity, and equality in Limerick City. Her previous experience includes working as a visitor service assistant at Lismore Castle Arts and serving as a mediator for Niamh O'Malley's 'Gather' exhibition at the Venice Biennale. She has also worked as a marketing assistant for the Hunt Museum in Limerick City.
The LAB Gallery was established by Dublin City Council in 2005 and supports emerging artists and more established artists taking risks in their practice. The Gallery is part of The LAB a Municipal arts hub housing the Lab Gallery as well as rehearsal and incubation spaces for a range of art forms as part of Dublin City Council Arts Office, a citywide service of the Culture, Recreational and Economic Services Department of the Local Authority. The City Arts Office and its programmes are additionally supported by the Arts Council, Creative Ireland and the Department of Tourism, Culture, Gaeltacht, Arts, Sport and Media.
The Art and Research Collaboration (ARC) programme is a full time practical taught masters offered by Dun Laoghaire Institute of Art, Design & Technology (IADT). The ARC programme is open to artists, critics, curators and those engaging with art in other roles. ARC students and graduates have developed projects exploring how art intersects with many different fields of enquiry, including archaeology, architecture, biology, computing, craft, dance, design, education, engineering, environmental science, fashion, fiction, history, geology, philosophy, publishing and theatre. ARC students can use project-based studios, art production facilities and technical training workshops on the main IADT campus. ARC students are encouraged to install and present their work in a variety of studio, rehearsal and gallery contexts. They also get professional development support to realise their Major Project, including advice on funding from public and private sources, fabrication, insurance and public liability.

News