Creative Approaches to Public Space: 'The City as Artscape'
In June 2022, IADT partnered with the Creative Approaches to Public Space (CAPS) Graduate School to host a three-day research/knowledge-exchange event on the theme of 'The City as Artscape'.
The event comprised a series of workshops, seminars, and site visits in which academics, arts practitioners, and postgraduate students explored encounters between the arts and public space.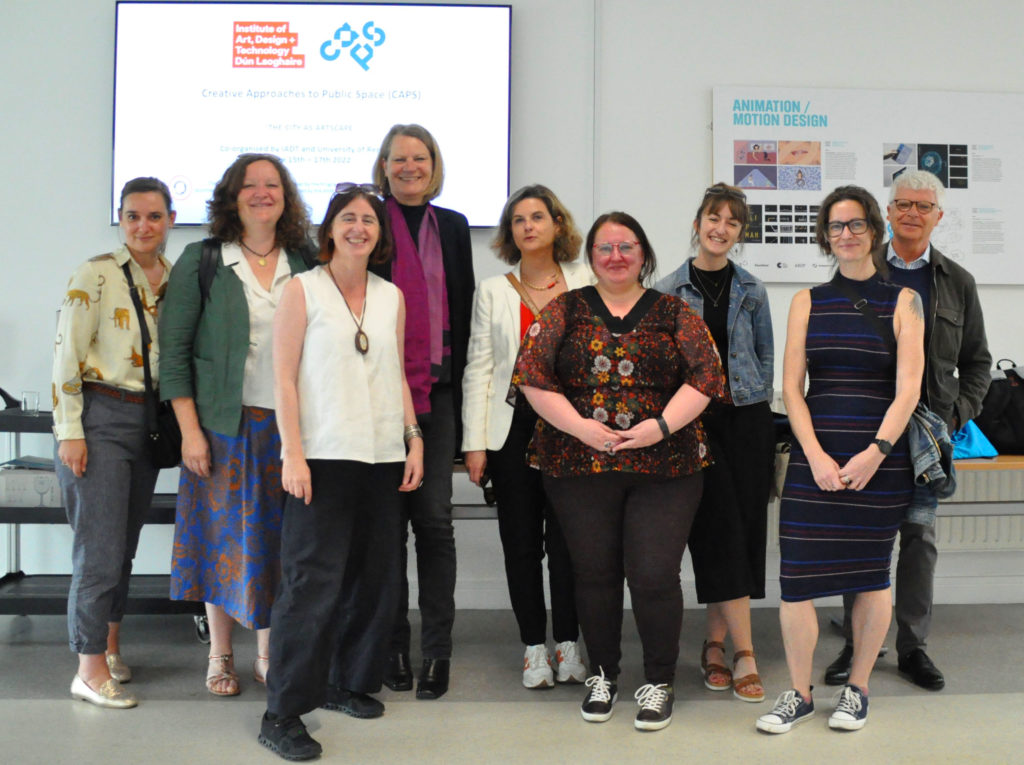 IADT hosted a Creative Approaches to Public Space (CAPS) event, 'The City as Artscape', in IADT and around Dublin city from June 15th – 17th. Colleagues and visiting partners participated in a series of panel discussions on various topics that explored trans/intra-disciplinary approaches to the arts and public space. Topics explored included: pedagogies in practice-led and practice-based research; Public Arts Garage (case study); site-specific theatre in Dublin, Belfast, and the Aran Islands; artistic expression on the walls of Dakar, Senegal; the city, walking, and artscape; arts and culture in the post-industrial city; creative media technologies; L'Atelier vivant (case study).
Day one of the event culminated in an evening welcome reception that was opened by the President of IADT, David Smith, Mariam Diallo, Cultural Counsellor at the French Embassy in Ireland, Dr Marion Hohlfeldt and Professor Anne Goarzin (CAPS), Dr Daithí Mac Sithígh (Head of Research), and Dr Kevin Wallace (Head of Department of Humanities and Arts Management). In addition, Dr Eamon Maher, Director of the National Centre for Franco-Irish Studies (NCFIS) at TU Dublin, launched the book New Cartographies, Nomadic Methodologies. Contemporary Arts, Culture and Politics in Ireland (Peter Lang, 2020), edited by Anne Goarzin and Maria Parsons.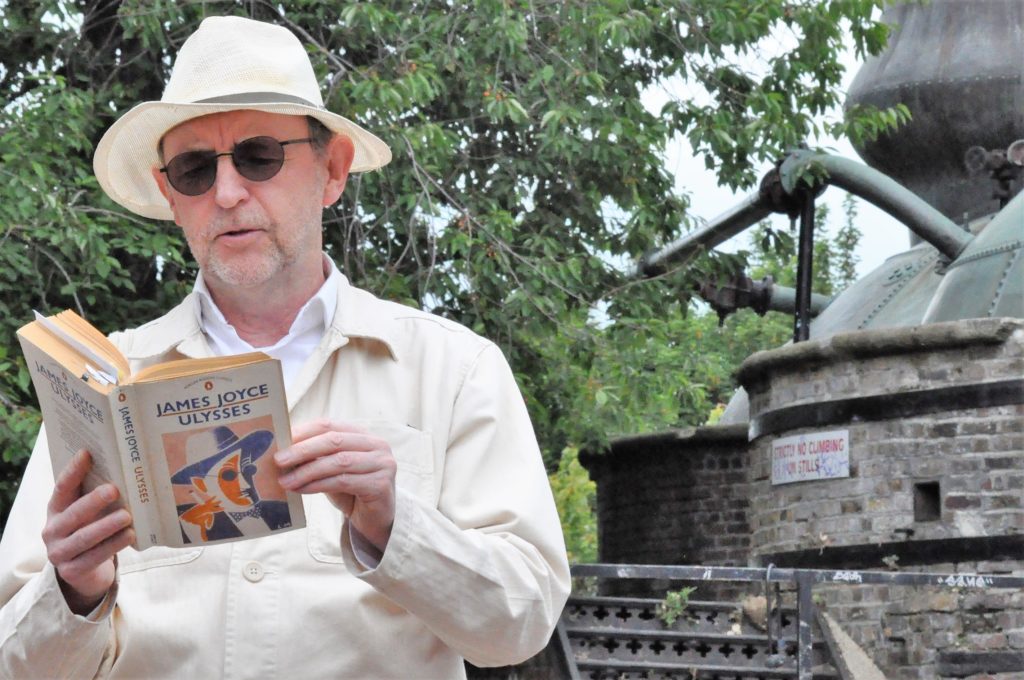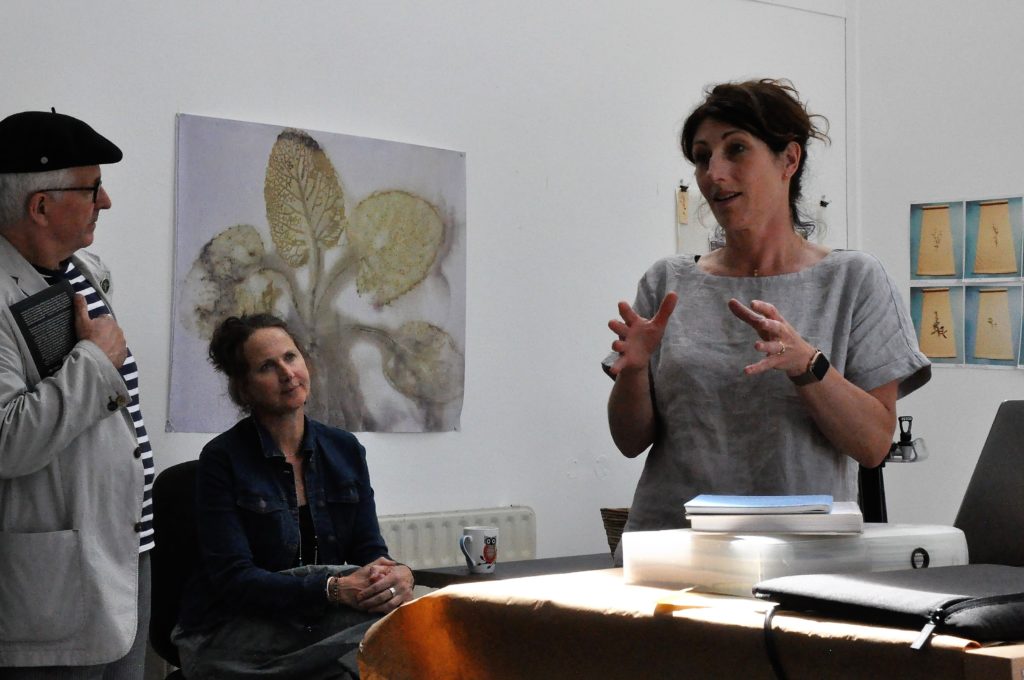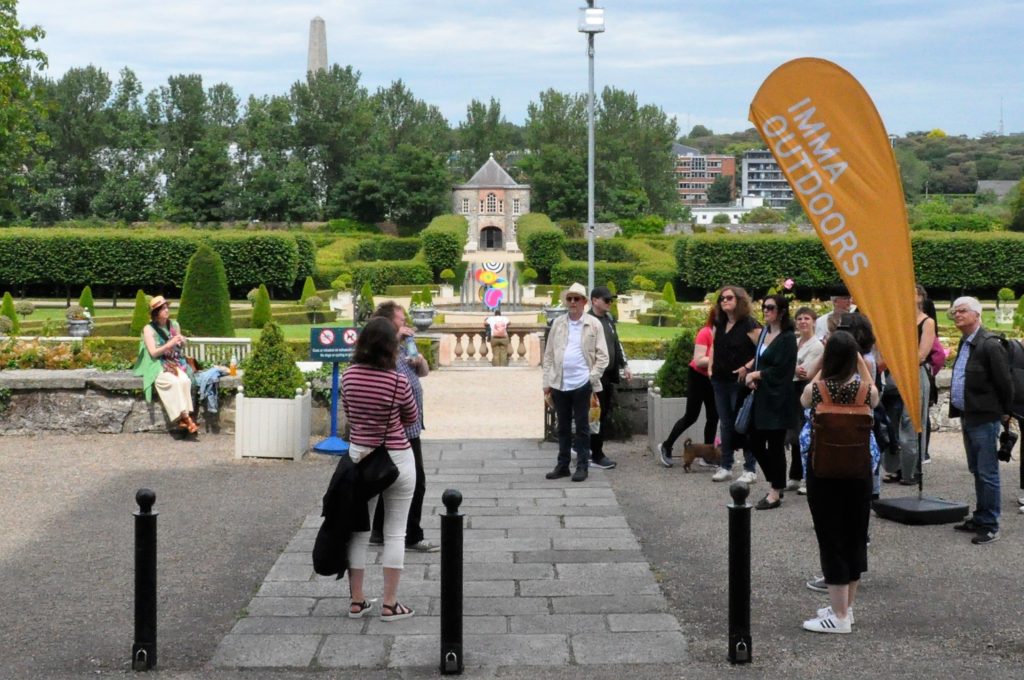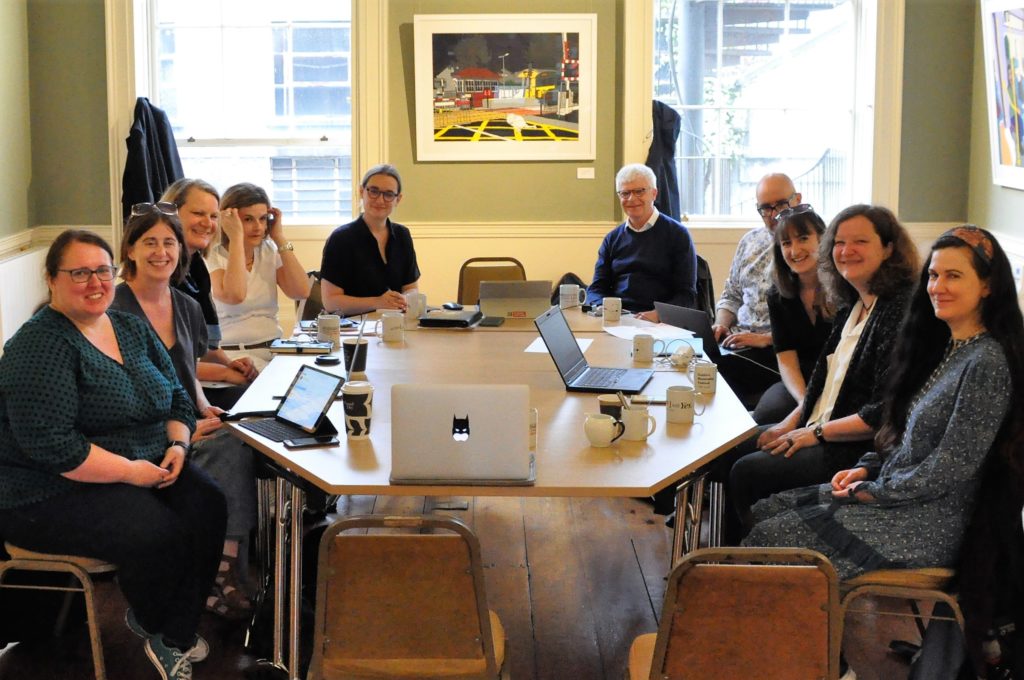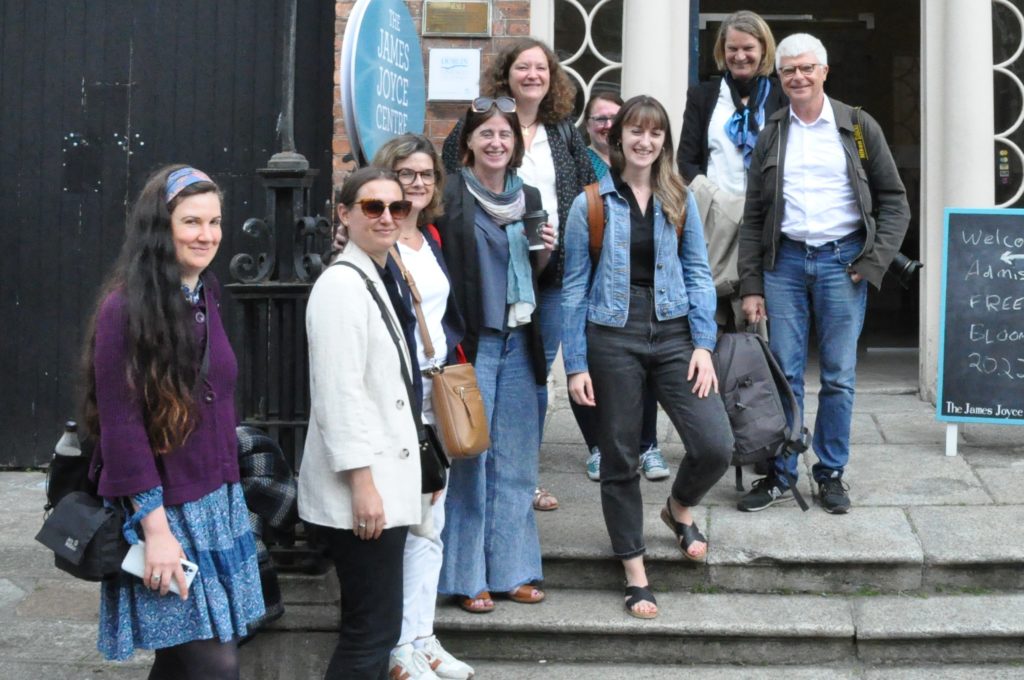 On Bloomsday, participants explored Dublin city on a historical walking tour of the Liberties with Dr Kevin McKenna and spontaneous readings from James Joyce's Ulysses by Jim Roche. This was followed by a visit to the studio of Clodagh Emoe at IMMA to discuss her Radical Plot residency and some of her previous work, including The Plurality of Existence (2015-2017) and Crocosmia X (2018). Further presentations were given by Deirdre Kennedy and Shane Cullen. Deirdre Kennedy spoke about The Tribal Project at IMMA, a three-year incremental programme with children (1994 – 1996) and related documentary and evaluative work in 1997 by Wet Paint Arts. Shane Cullen introduced his work Fragmens Sur Les Institutions Republicaines IV (1993) which is currently on show at IMMA as part of an exhibition entitled 'The Narrow Gate of the Here-and-Now'.
On the final day, a partnership meeting was held in the James Joyce Centre on North Great Georges street to discuss a Masters Mundus Design Measures application.
The event was a huge success and IADT looks forward to future collaborations with the CAPS partnership Graduate School Project.
'The City as Artscape' event was supported by the Programme d'Investissements d'Avenir launched by the   French State and implemented by the ANR under the grant  n°ANR-18-EURE-0007. The organising team for the event were Dr Jenny McDonnell, Dr Maria Parsons, Professor Anne Goarzin, Dr Marion Hohlfeldt, Taylor Still, Dr Hélène Bailleul, Marlène Meslay, and Dr Gaëlle Debeaux.
For further information see: https://creativepublicspace.univ-rennes.fr/english.html

News, Event