Design Students Celebrating the relationship between Finland + Ireland Past, Present and Future
The Finnish Ambassador Raili Lahnalampi and Anne Mutanen, Deputy Head of Mission at the Embassy of Finland visited the campus on Monday September 20th to brief the Visual Communication Design third year students on a design competition to celebrate diplomatic relations between Ireland and Finland.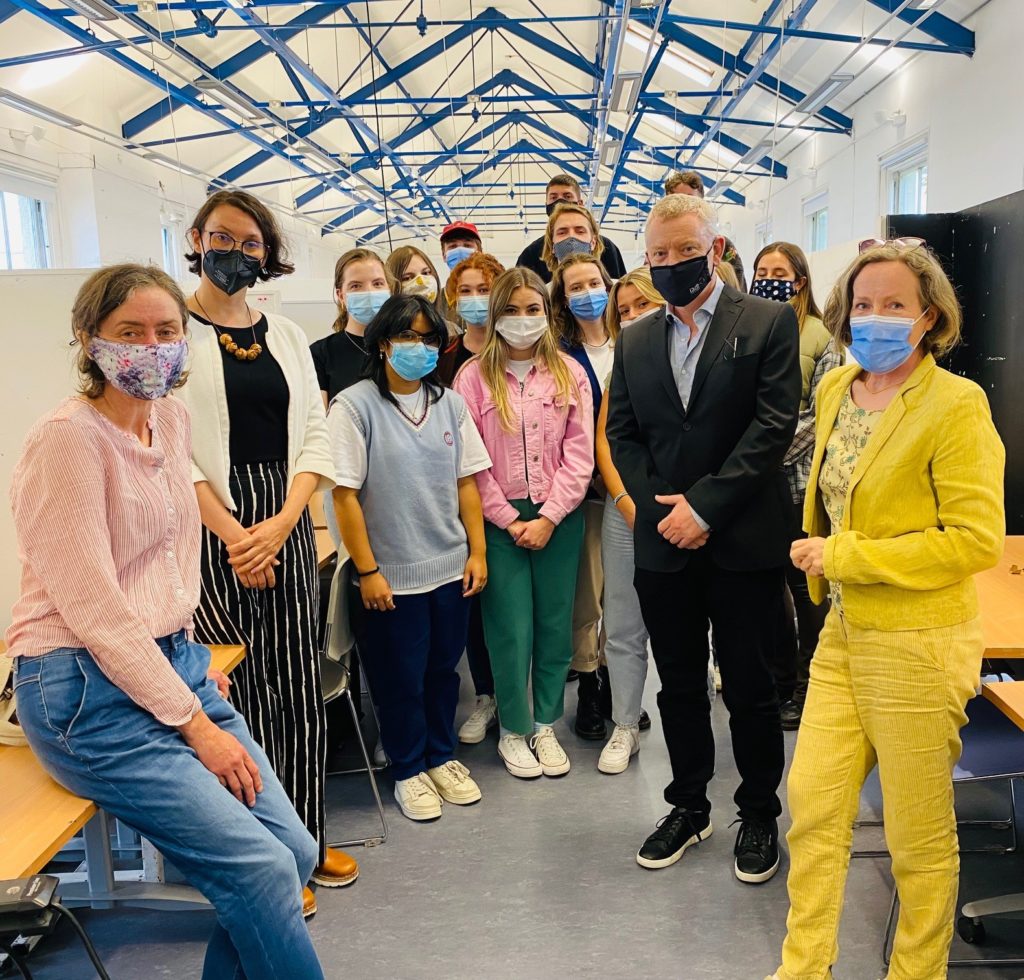 In February 2022, Ireland and Finland will celebrate 60 years of Diplomatic Relations. To honour the occasion, the Embassy of Finland in Dublin and the Embassy of Ireland in Helsinki are launching a design challenge.
The winning work will become part of the celebrations in the form of a visual identity, marketing material and an exhibition design. IADT's third year Visual Communication Design students will work on the design challenge as part of an identity design module.
The Anniversary year continues throughout 2022 and will include various events in different locations around Finland and Ireland. The different events will be targeted at different stakeholder groups depending on the topic, also at Finns living in Ireland and the Irish community in Finland.
The main events planned include a cultural production bringing together Finnish and Irish musicians to produce a unique piece of music for the celebrations, an event focusing on the role of native languages in both countries  and an event focused on the shared history of peace-keeping missions by Finland and Ireland.
The celebrations of 60 years of Diplomatic Relations require a visual identity that reflects the strong relationship between Ireland and Finland.
The design challenge has two parts, one in Finland and the other in Ireland with at least one school from each country taking part. The idea is to see how each set of students perceive the theme from their perspective when given the same set of instructions and information on the other country.
This provides an opportunity for the students to learn about the other country and its design culture, thus contributing to the anniversary and celebrating the people-to-people links between Ireland and Finland.
News