Dr Andrew Power appointed Vice President for Equality and Diversity
The Institute of Art Design and Technology is pleased to announce the appointment of Dr Andrew Power to the role of Vice President for Equality and Diversity.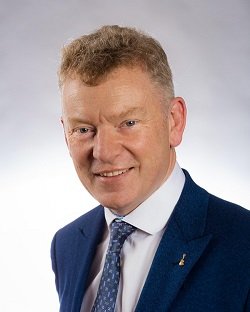 Following the recommendation of the recent report from the Higher Education Authority entitled, HEA National Review of Gender Equality in Irish Higher Education Institutions, IADT is the first Institute of Technology to make such an appointment. IADTs figures reported within the document compare very favourably among Higher Education Institutions.
IADT is one of just three institutes of higher education with a female President and women are well represented at every level within the Institute. IADT's Executive Team is equal in terms of male and female representation and the wider Management Team has greater than 40% female members.
The President of IADT Dr Annie Doona stated that "gender equality and diversity issues are of paramount importance to IADT both in terms of staff and students and that this post signifies our commitment to advancing this area".
The appointment of Dr Power signals IADTs intent to continue to develop the wider equality and diversity agenda; to provide leadership in the mission to reduce barriers to participation in higher education from all underrepresented groups; and to develop a more diverse leadership, reflective of the society we serve.
Dr Andrew Power will continue in his post as Registrar at IADT and we wish him well in his additional role.
News