Dr. Annie Doona launches new Masters partnership between IADT and GBC, Canada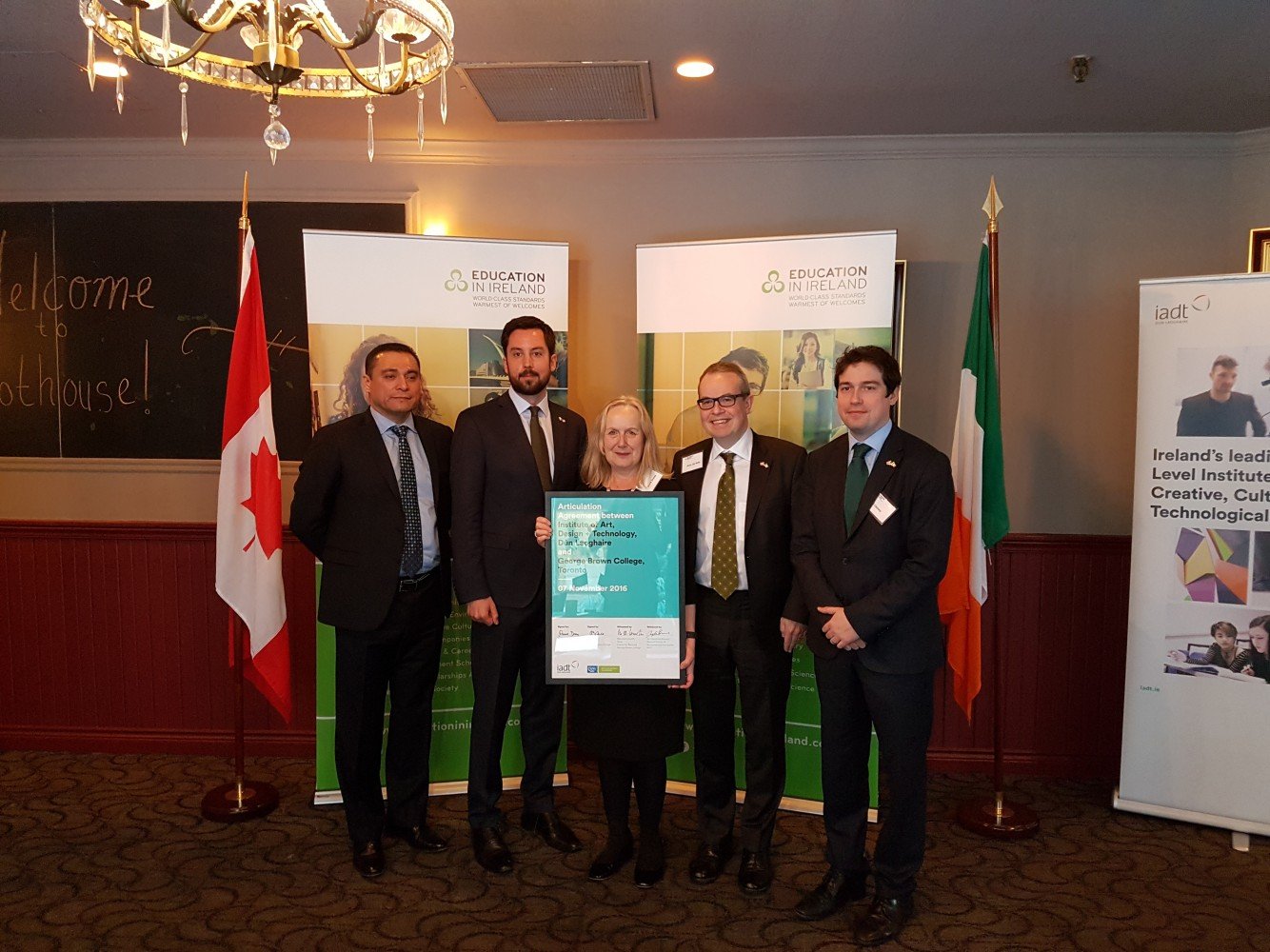 Dr. Annie Doona visited Toronto this week to launch a new Masters through a recent partnership between Irish Institute of Art, Design and Technology, Dún Laoghaire (IADT) and Toronto based George Brown College/the Institute without Boundaries. The newly agreed Master's degree in Interdisciplinary Design Strategies affords George Brown students the opportunity to study at Ireland's leading Institute for the Creative, Cultural and digital technological sectors, with an international reputation for excellence in film and design. This Masters highlights the growing educational links between Ireland and Canada.
Welcoming the pathway, IADT President Annie Doona remarked - "The partnership between IADT and GBC offers a fantastic opportunity for graduates of design programmes at both institutes to progress to an exciting, international industry relevant Masters programme that brings together the very best in creativity, design thinking and practice."
The partnership between George Brown and IADT builds on the wider agreement between Colleges Ontario and the Technological Higher Education Association of Ireland, which has seen over 200 Ontario students complete their degree in Irish Institutes of Technology since 2011. As the Ontario college system celebrates its 50th year, we can expect to see further educational links between the two countries, in line with the federal government's ambition to encourage more Canadian students to study abroad.
To find out more about the Masters in Interdisciplinary Design Strategies follow the link below.
News