Dr Karlin Lillington and Niall Sweeney receive Honorary Fellow Awards at Conferring
Dr Karlin Lillington and Niall Sweeney have received Honorary Fellow Awards from IADT at our Ceremony of Conferring 2022 in the RDS, Dublin.
An Honorary Fellow of IADT is someone who has an outstanding record of achievement in scholarship or practice, or who has contributed to public service related to the mission and vision of IADT.
---
Dr Karlin Lillington was conferred the title of Honorary Fellow of IADT in recognition of her advocacy and work as a journalist and academic spanning technology, society, arts and business.
Her consistent advocacy for STEAM over STEM or in simple terms advocating for the integration of artistic and creative practices – and practitioners – across Science and Technology Education and within industry is wholly consistent with the integrated and multi-disciplinary principles we foster at IADT.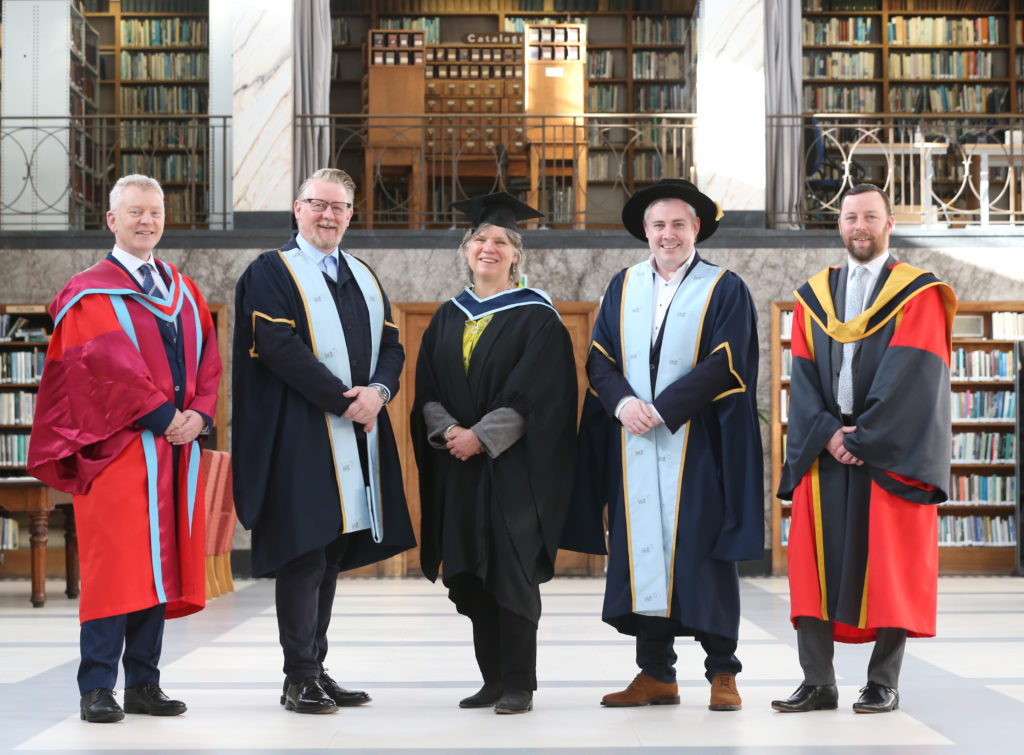 Niall Sweeney was conferred the title of Honorary Fellow of IADT in recognition of his outstanding career and influence as a designer; and his dedication to, and advocacy for the Irish LGBTQ+ community.
A graduate of Dún Laoghaire College of Art and Design, Niall's studies predate the establishment of IADT, the Institute we recognise today.
However, as a student, lecturer and graduate, he had a significant and long-lasting influence on our design and visual communication degree. As artistic director of Arthouse in Temple Bar and Creative Director of X Communications, one of Ireland's first digital media companies, he also greatly expanded our ideas on new media and the integration of technology into our creative programmes.
Without dispute, Niall Sweeney is Ireland's most innovative and distinctive graphic and communication designer. His work traverses disciplinary boundaries. As a frequent collaborator with artists and performers, his practice is interdisciplinary and multi-disciplinary.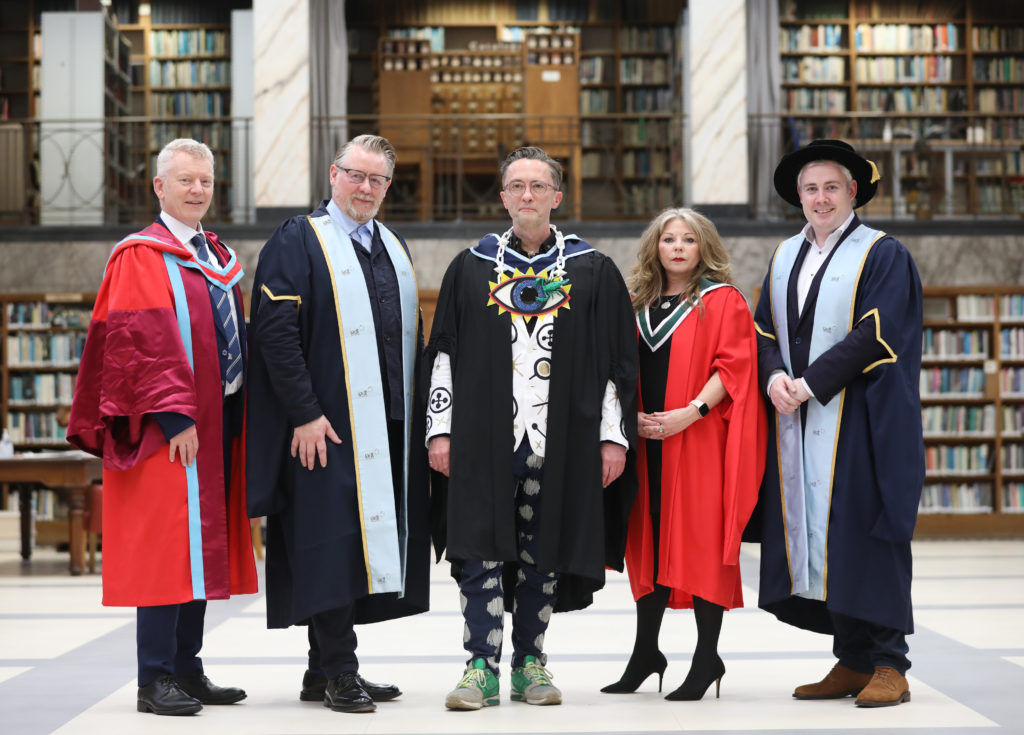 News