Dr. Linda King – Historian's home with cabinet of curiosities and collectibles
Dr. Linda King, Design Historian and Co-Programme Chair, Visual Communication Design, was interviewed by Irish Times journalist Deirdre McQuillan for the feature article "Pieces of Me".
Linda was asked to outline her design and art interests, focusing on specific objects, designers, artists and places that have particular meaning for her.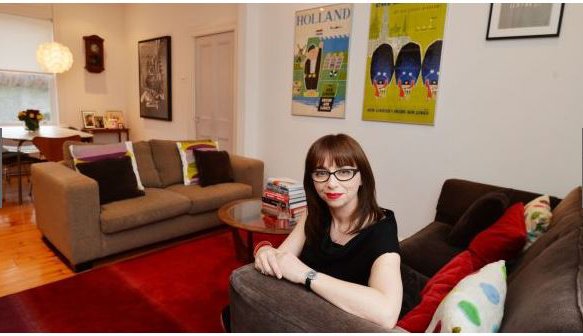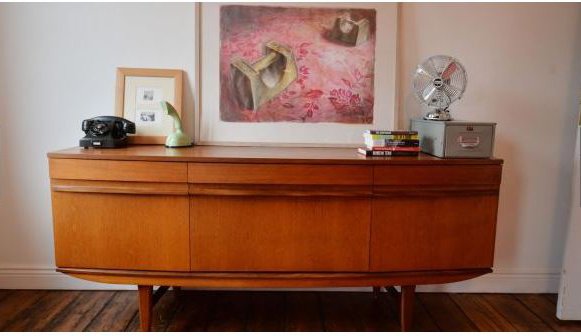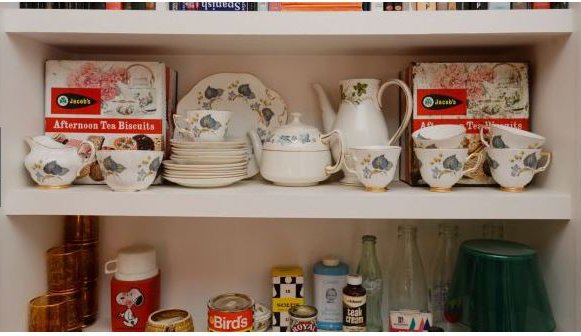 Linda King is a design historian at IADT, Dún Laoghaire. She was a graphic designer before moving into education and research and has been a consultant on design issues to many companies and cultural organisations including Dublin City Council, the Design and Crafts Council of Ireland ID 2015 and RTÉ. She has been living in an Edwardian red brick in Dublin's north inner city for almost 20 years.
Describe your interiors style
Idiosyncratic probably comes closest. I like white walls and wooden floors and I use furniture and objects to add texture and colour. I love combining mid-century modern with vintage, utilitarian and graphic design pieces. In my head I am a minimalist, but I'm actually a bit of a hoarder and have a lot of stuff disguised behind built-in storage.
Do you collect anything specific?
Books, shoes, music and airline memorabilia. I also have a big collection of rotary-dial telephones, cameras, typewriters, sewing machines, fans, record players and various other examples of redundant technologies. Most of these are in my hallway in a bookcase I think of as my "cabinet of curiosities".
In the 1990s, I worked at the Cooper Hewitt Smithsonian Design Museum in New York on a retrospective exhibition about the US industrial designer Henry Dreyfuss. He shaped post-second World War America designing for Polaroid, Bell Telephone, Honeywell and John Deere among others. His biographer Russell Flinchum encouraged me to see the beauty in ordinary utilitarian objects that enrich people's lives – it was a pivotal moment in my career.
Which room do you most enjoy and why?
I enjoy them all, but I spend most time in the living/dining room. It's bright all day, has high ceilings and it's where I store and read books for pleasure, listen to music. I also enjoy my office in the attic where I keep my academic books; I can hear birds on the roof tiles and see sky through the skylights. It's quite meditative and conducive to working.
Read the full article below