FÍS Film Project winners visit National Film School
IADT president, Dr. Annie Doona and Jessica Fuller, Head of Creative Engagement were delighted to welcome pupils and teachers from St. Gerard's' Junior School, Bray to a hands-on TV studio experience at the National Film School, IADT campus.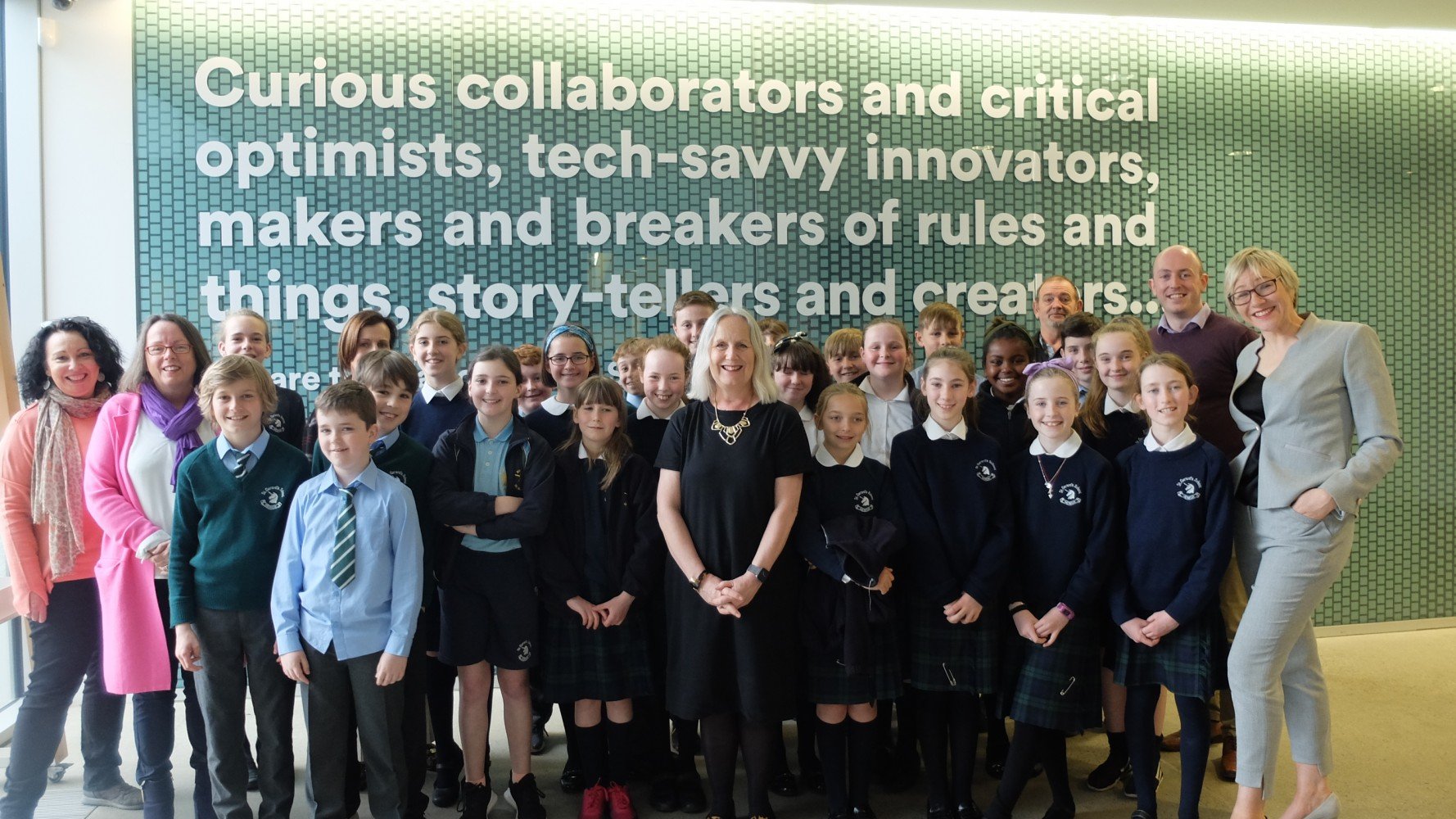 St. Gerard's Junior School were invited to participate as part of their overall prize as winners of the FÍS Film Project prestigious award 'The Aileen MacKeogh Film of the Year Award 2018 for Outstanding Achievement in Filmmaking'.
For the duration of their visit their winning film, 'When You Wash Upon a Star' was screened across the IADT campus buildings as a welcome gesture to our visitors and a celebration of the creativity of Ireland's youngest filmmakers. The children were provided with the opportunity to interview, be interviewed, film, direct, produce and record two sessions for a make-believe lifestyle chat show in the National Film Schools state-of-the-art TV studio. Students from the MA in Broadcast Production for TV & Radio guided the children through the process.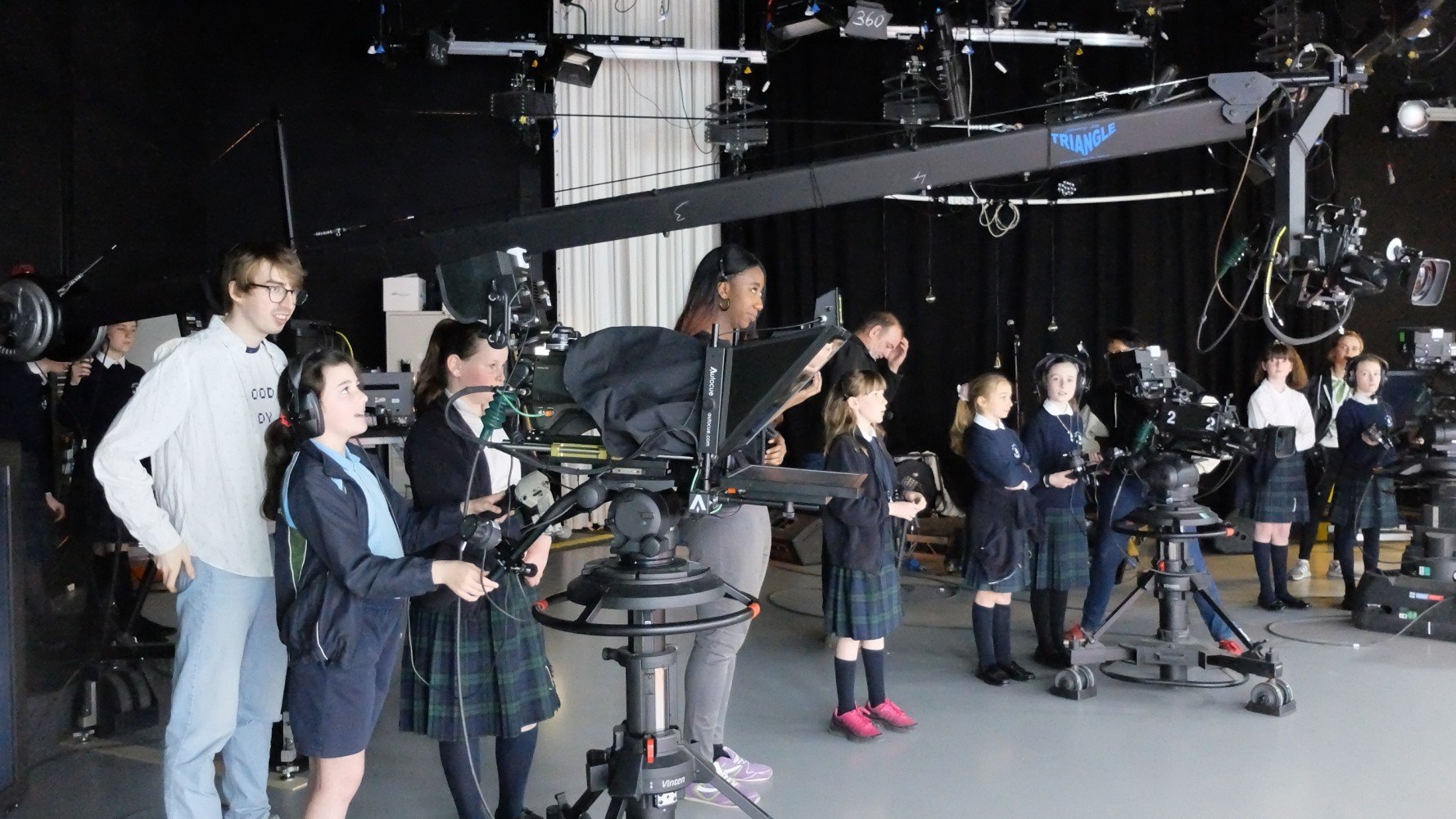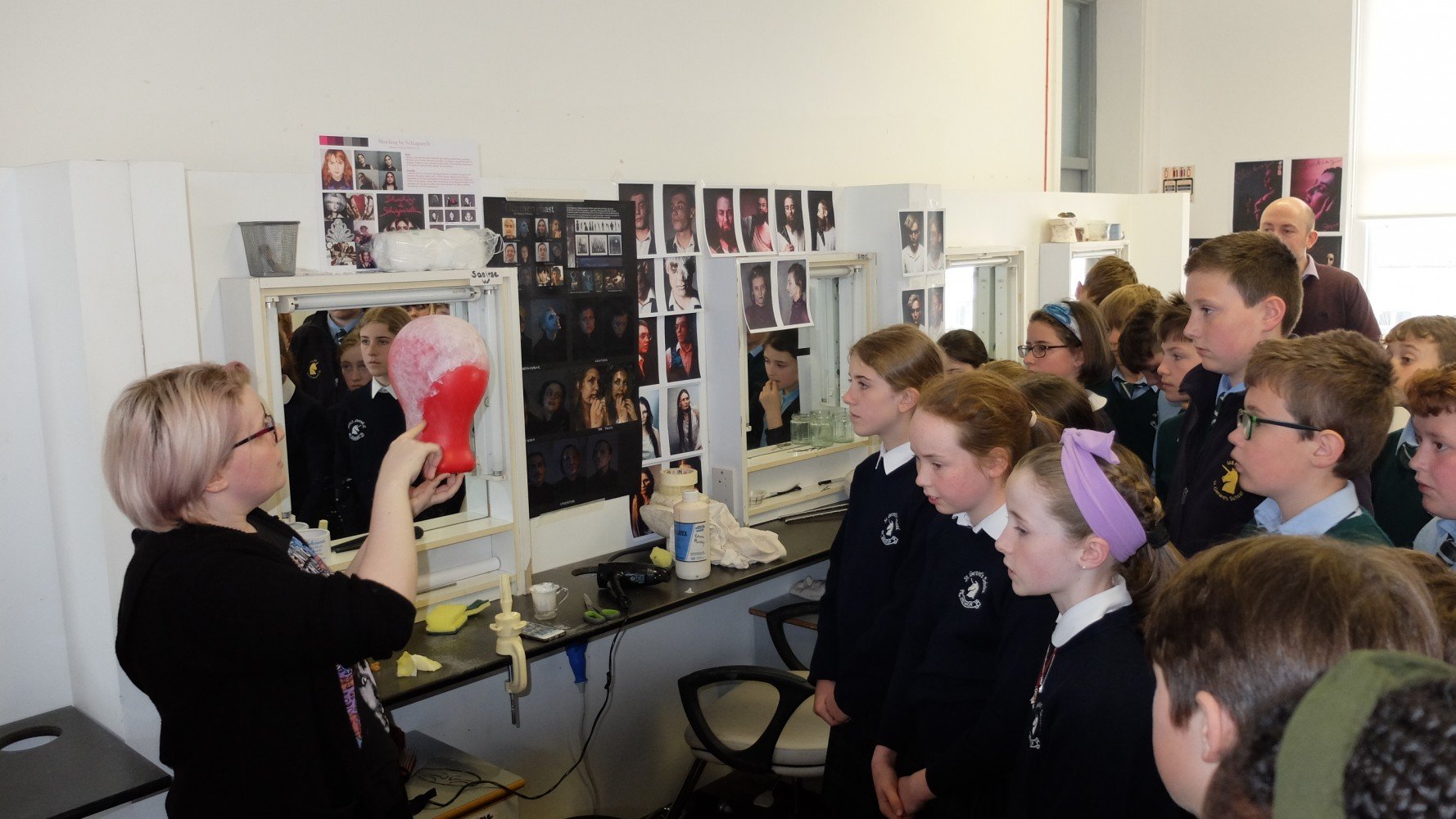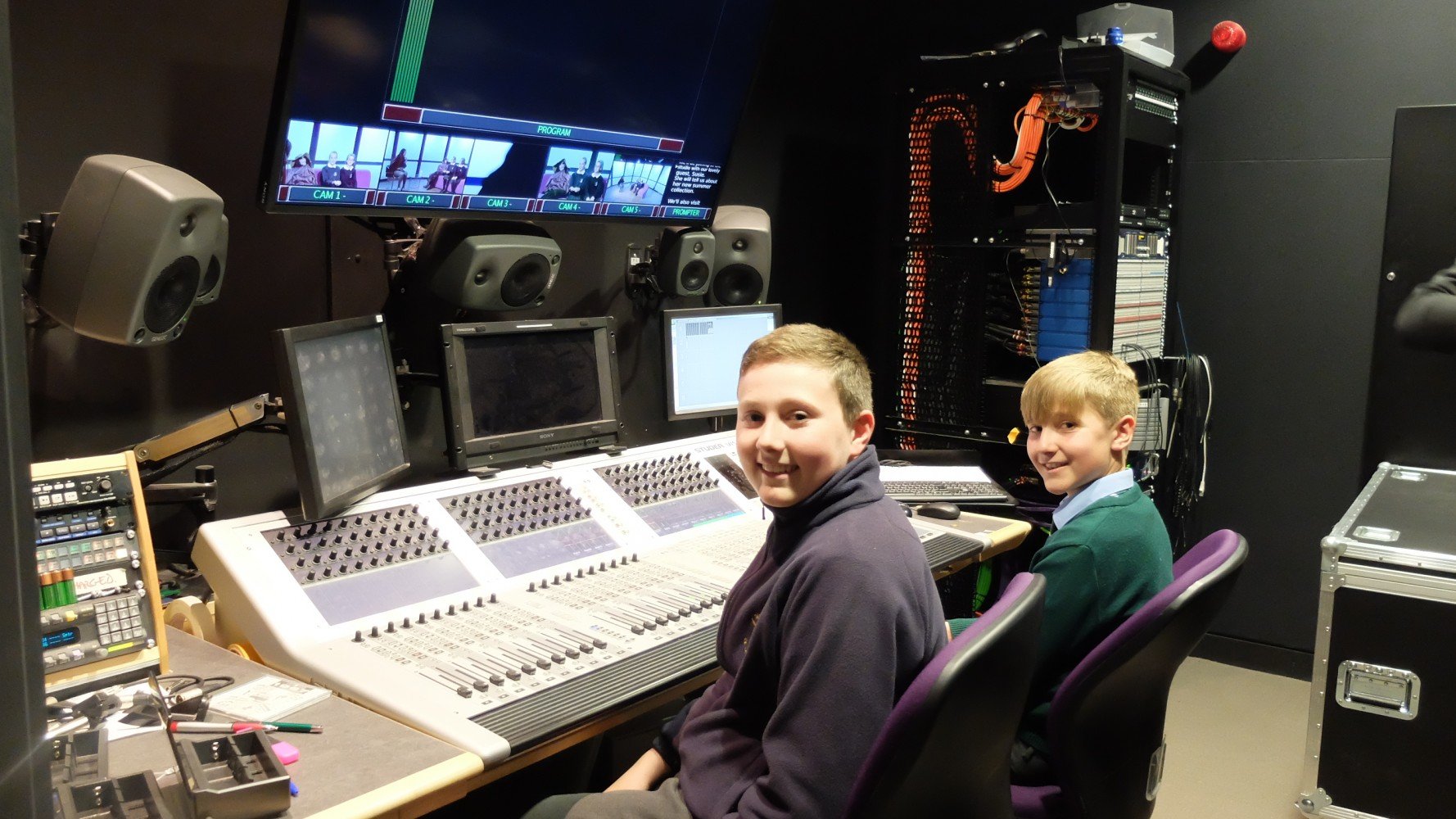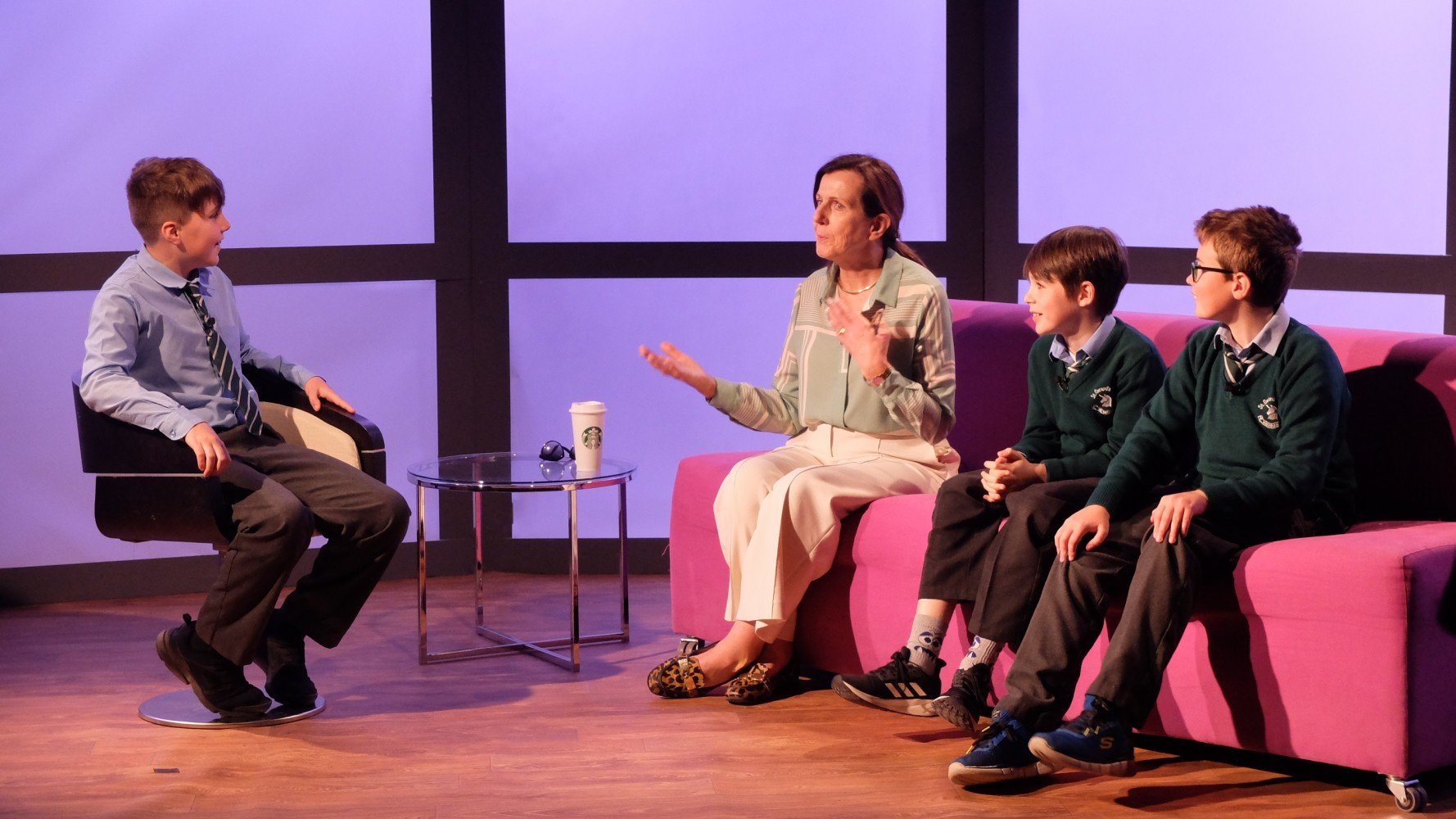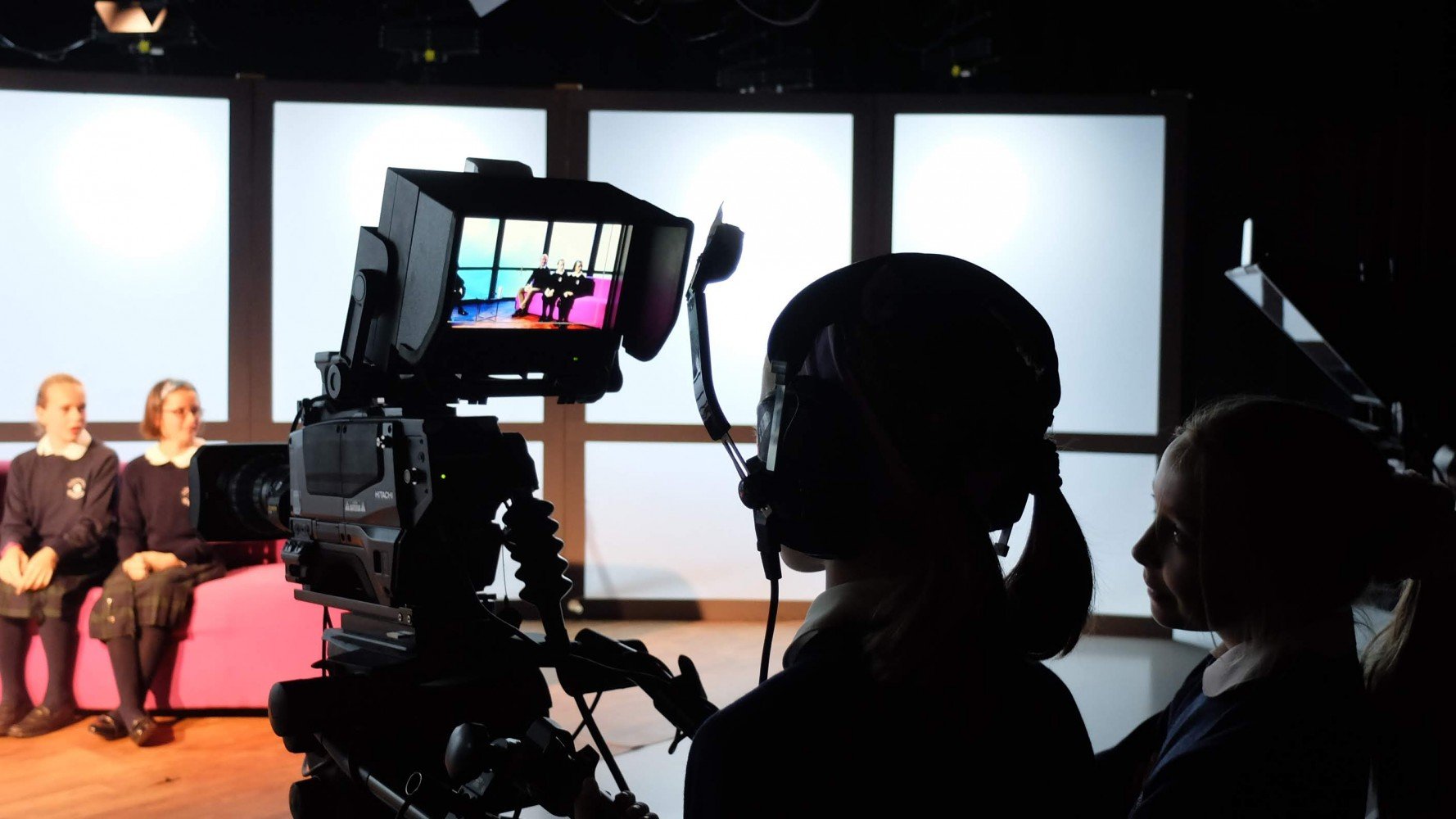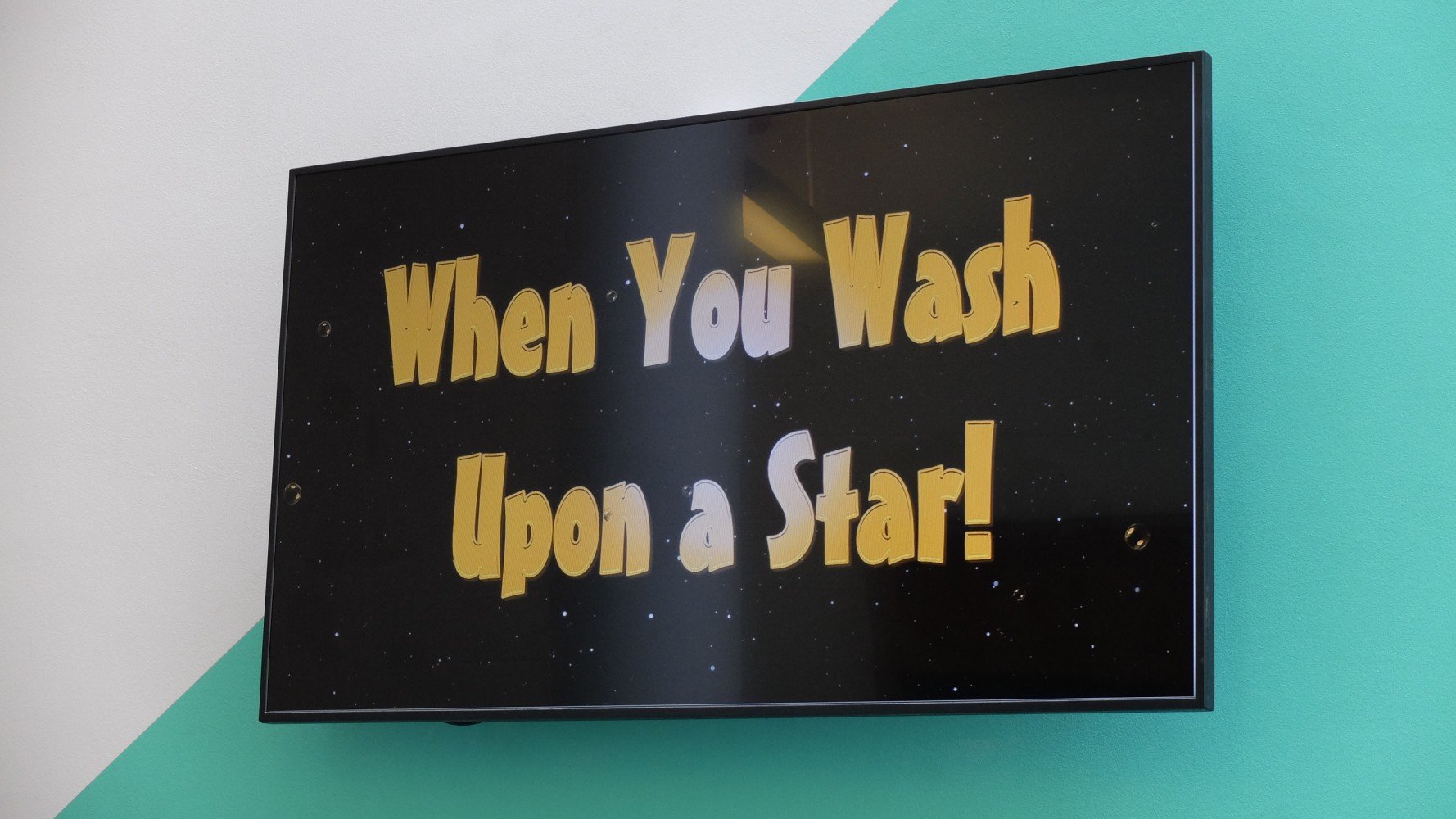 They were also given a tour and informal talk by IADT 2nd year students on the BA (Hons) Design for Stage & Screen programme where they viewed period drama costumes in the making, saw and heard about prosthetics and theatre make up processes and viewed large scale model sea creatures for an upcoming IADT exhibition called 'The Tide is Turning' – a waste prevention exhibition destined for public viewing at the DLR Lexicon Dún Laoghaire from Thursday 16th May to the 23rd May 2019.
The FÍS film project is managed by IADT in collaboration with the Professional Development Service for Teachers (PDST), Tech in Ed Dept. and is funded by the Dept. of Education & Skills.