IADT 24-hour Design Challenge
As part of the Creative Futures Academy Launch, IADT and the Media Cube hosted a 24-Hour Design Challenge on the 18th and 19th November at IADT.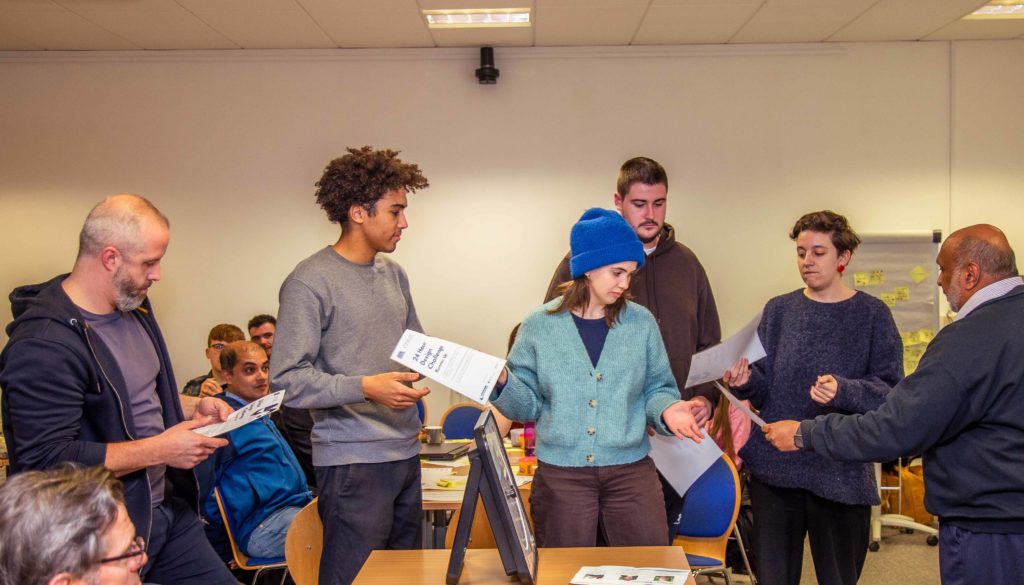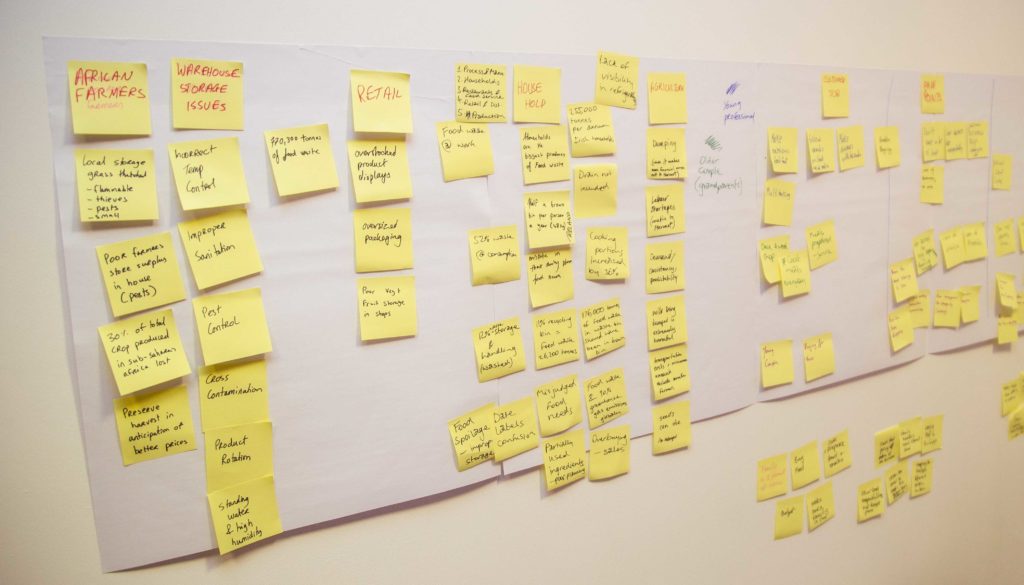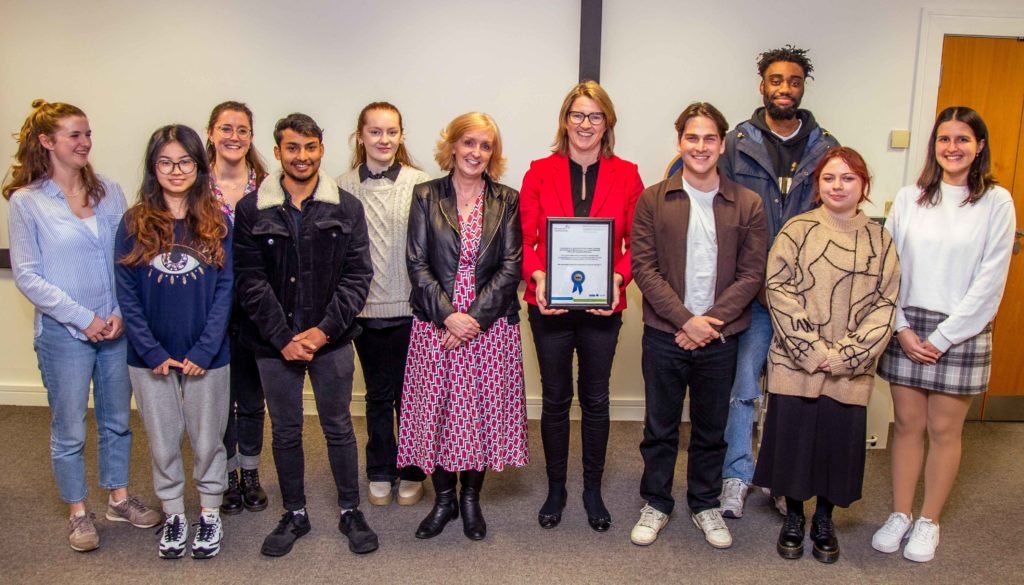 The Design Challenge, facilitated by Raomal Perera from Lean Disruptor, focused on challenges facing contemporary society, 28 students from IADT, NCAD and UCD represented a number of different disciplines: Business Management, Computing, Graphic Design, Design for Stage and Screen, Interaction Design, Product Design, Digital Marketing, Digital Innovation, and Design Thinking for Sustainability.
Students were assigned to mixed disciplinary and institutional teams to devise responses to key challenges. Racing against the clock, the teams brainstormed using methodologies from Design Thinking games and tasks, and presented their final ideas at the end of the final day to a panel of three external judges. Each team's ideas were aligned to one or more of the UN's Sustainable Development Goals (SDGs).
---
Winners of DLR Local Enterprise Office €1,000 A
ward
 E-Code: Combatting Food Wastage in Time-Short Households
This group designed an app that would help both manufacturers and consumers monitor expiry dates in consumable items. By integrating smart E-Code containing metadata on the expiry dates of perishables into existing supermarket barcodes, this team proposed an elegant way of helping to reduce food waste. 
Winners of the Future Planet Special Judge's Award 
Gardaí Interaction
This team looked at the issue of community policing and the role of An Garda Síochána, in terms of their relationship with the community and also with foreign/migrant populations. They advocated for more transparent communication between these groups, presenting a proposal for a networking event which centred around enhancing the public's knowledge of their rights. Judge Donal Daly, from Future Planet presented a special award of €1,000 to this team. Mr Daly has offered his support and guidance to the team in future developments of the group idea. Dr Therese Moylan, Head of Entrepreneurship at IADT, has expressed her interest in this venture idea be progressed by joining the Enactus programme.
Runner Up Award 
Farm your Energy
This team presented a business model which enabled community investment in solar-powered grids which supported dairy farmers in reducing their reliance on herd farming. 
Students were awarded One4All vouchers and a signed copy of Colm O'Regan's book Climate Worrier.  
---
The remaining teams developed ideas in: Water Filtration Systems, Irish Water Supply / Eco-Leaks, SustainLabel (sustainability in the fashion industry).
IADT and the Media Cube wish to congratulate all students who participated in our Design challenge.
News, Event