IADT graduate film A Good Deed awarded 'First Runner-Up' at Foyle Film Festival
A collaboration between final-year Film & TV Production and cinematography MA students has won 'First Runner-Up' in the Irish Shorts category at Derry's Foyle Film Festival.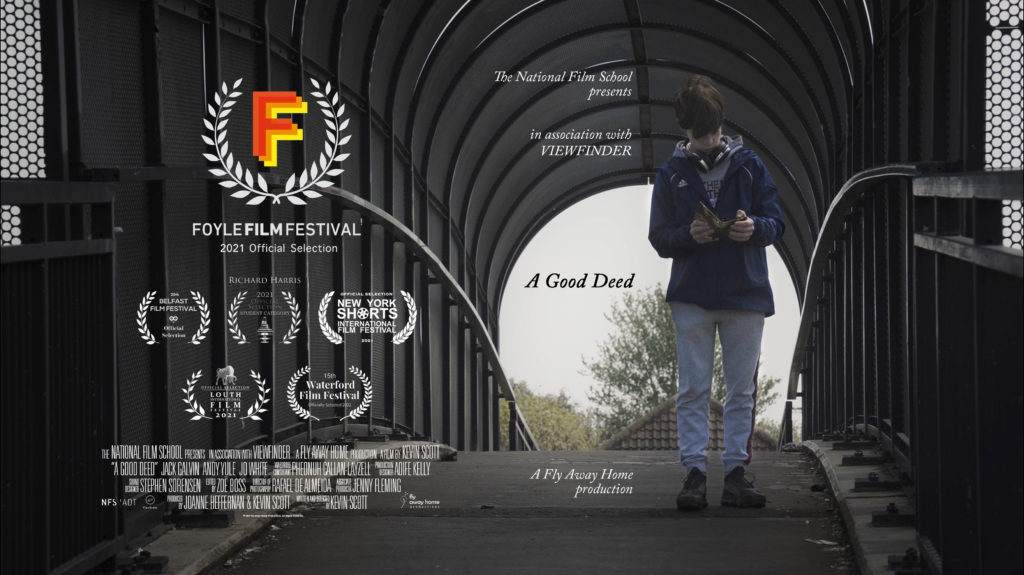 The internationally-renowned festival, which is one of three Oscar- and BAFTA- affiliated festivals on the island of Ireland, chose graduate film A Good Deed from a selection of strong Irish shorts for its second-place prize.
Written and directed by 2021 Film & TV Production graduate Kevin Scott, A Good Deed was self-funded through a successful Indiegogo crowd-funding campaign and produced by Fly Away Home, a start-up production house founded by Jo Heffernan, an IADT master's graduate in Creative Production and Screen Finance. It was photographed by Rafael de Almeida, a graduating student of VIEWFINDER, the Erasmus Mundus Joint MA in Cinematography at IADT, which also provided production funding for the project. The crew consisted primarily of IADT students of filmmaking and its associated craft disciplines, and their work on A Good Deed showcases the promising talent emerging from IADT and into the Irish film industry.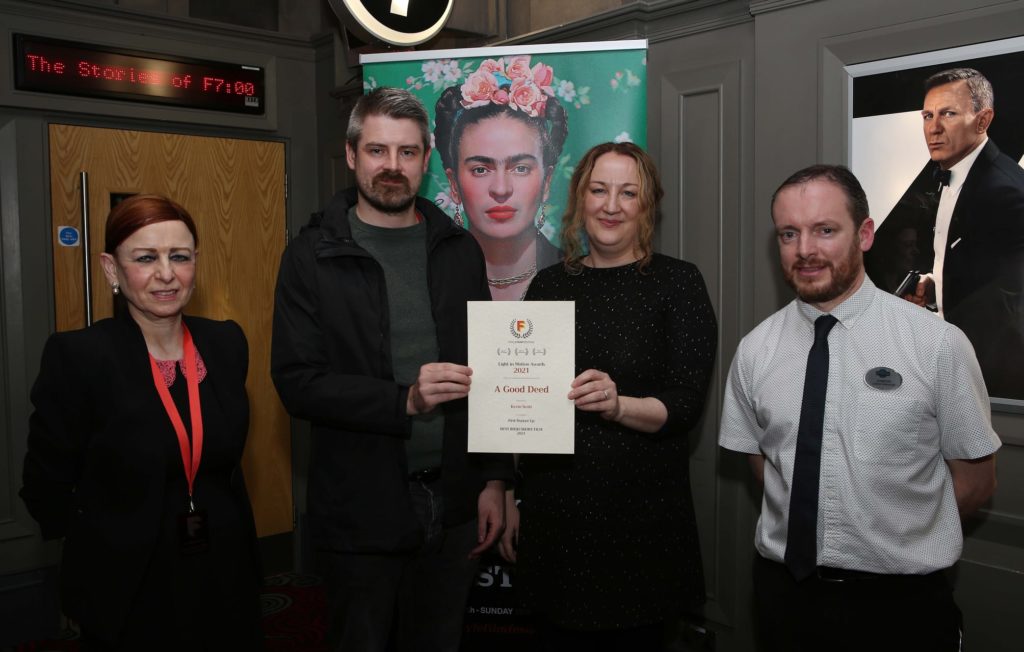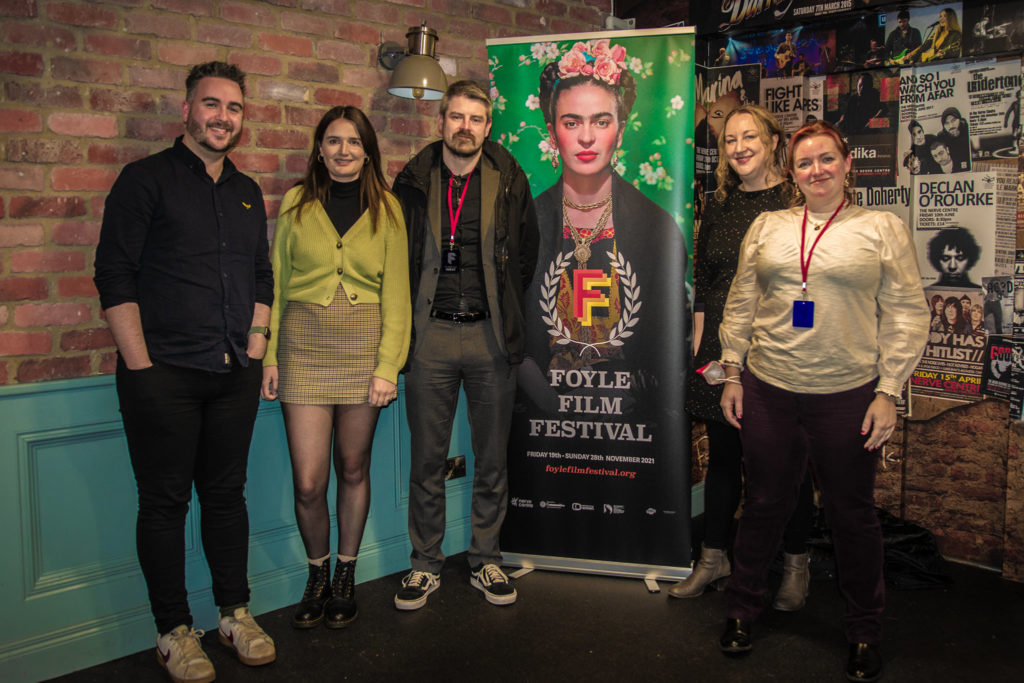 A Good Deed follows the character of Sam, a young boy whose moral compass is shaken after a decision to help a stranger in need. Drawing on personal experiences from his youth, writer-director Kevin Scott sought to examine the confusion and demoralisation of a young mind after an encounter with society's sometimes-arbitrary cruelty. To do this, Scott "utilised a visual approach informed by documentary and influenced by modern European directors, constructed through long, unbroken takes and minimal camera movement, inviting the audience into the role of bystander to the action." The story was told through a series of strikingly framed viewpoints, conceived and developed by Director of Photography Rafael de Almeida. Both filmmakers have since graduated from their respective courses with first-class honours degrees. Dublin Academy of Dramatic Arts' Jack Galvin gives an accomplished performance as Sam, and is supported by actors Andy Yule and Jo White in strong secondary roles.
The awarding of 'First Runner-Up' at Foyle Film Festival continues A Good Deed's healthy Irish festival showing, having been previously selected for Waterford Film Festival, Louth Film Festival and Belfast Film Festival, as well as the IFTA-affiliated Richard Harris International Film Festival. Foyle Film Festival's Light in Motion Awards, whose winners qualify for consideration in the Live Action and Animated Short Film categories of the Academy Awards®, is one of the premier film festivals on the island of Ireland, and one of only three with Oscar-qualifying status. Festival competition manager Eavan King commented, "the Light in Motion Competition endeavours to deliver a programme of short films and animations from all over the world, and we've been privileged as always to enjoy a really, really impressive selection of work." A Good Deed's success at Foyle is a testimony to the ability and accomplishment of IADT's young filmmakers, and to their hard work and resourcefulness, especially in the face of the considerable challenges presented by the COVID pandemic.
"I am delighted to receive the 'First Runner-Up' award from the wonderful Foyle Film Festival, a testament to the hard work and talents of the entire cast and crew on this project, the majority of whom were students. I want to thank all of our financial backers, families and friends and partners, and IADT colleagues and facilitators for their support." Kevin Scott, writer & director.
The filmmakers would like to thank the numerous supporters and financial backers of the film, along with IADT staff and facilitators for their assistance throughout the process.
---
Find out more about A Good Deed via social media:
https://www.facebook.com/agooddeedshort/
https://twitter.com/agooddeedshorthttps://
www.instagram.com/agooddeedshortfilm/
News