IADT Graduates once again receive major recognition at the IDI Graduate Design Awards
Congratulations to our Visual Communications graduates who received one Grand Prix, five awards and six commendations.
The 2017 Institute of Designers in Ireland Graduate Award ceremony took place at IADT on November 30th. The event, and accompanying exhibition, was organised by the Visual Communication Design programme in partnership with the IDI. Its Graduate Awards recognise excellence in design at undergraduate level and is a prestigious endorsement of winners' future potential.
This year there were an incredible 484 entries from 16 colleges in 23 categories. In total, 92 projects made the shortlist. Of those, seven students from Visual Communication Design at IADT excelled in nine categories, winning five (Design Research, Brand Identity, Packaging Design, Printed Book, Use of Illustration in Design) and receiving commendations in six (Design Research, UI/UX, Brand Identity, Design for Digital, Printed Material).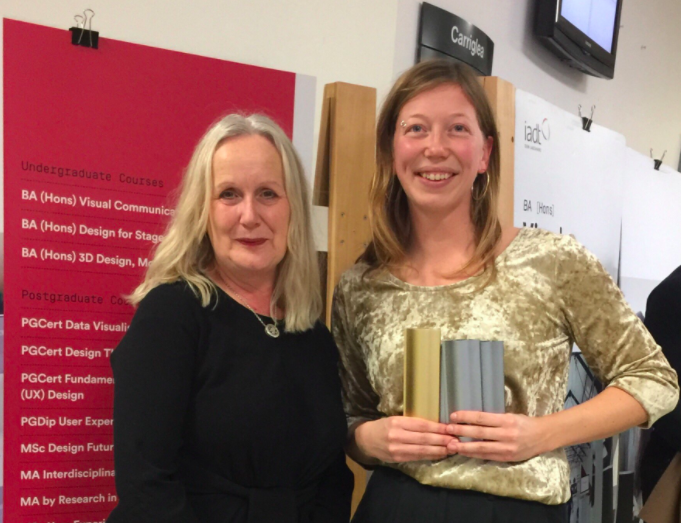 Congratulations to Stina Sandstrom who received an amazing five prizes, winning three categories, was commended in one and received the Grand Prix.

Congratulations also to the other IADT winners:
Design Research
Rachel Copley McQuillan, Winner for Pretty Ugly or Plain Ugly?
The Impact of Digital Technologies on the Aesthetics of Print in Visual Communications
Stina Sandstrom: Commended for The Carnival Grotesque –Representations of femininity in Swedish feminist comics

Digital Design: UI/UX
Johnny Brennan: Commended for Loop

Visual Communications: Brand Identity
Simon Lynch: Winner for OONA Space Summit 2017
Bronagh Maguire: Commended for Blanket Protest
Johnny Brennan: Commended for Loop
Visual Communications: Design for Digital
Rudy Godfrey: Commended for Firstline

Visual Communications: Packaging Design​
Stina Sandstrom: Winner for Beasts Like Us (Film Promotion)

Visual Communications: Printed Book
Stina Sandstrom: Winner for The Norm-Critical Typography

Visual Communications: Printed material (other than books)
Eric Lynch: Commended for System Error_

Visual Communications: Use of Illustration in Design
Johnny Brennan, Rachel Copley McQuillan, Stina Sandstrom: Winners for BONANZA LAND!—IADT Vis Com Graduate Showcase 2017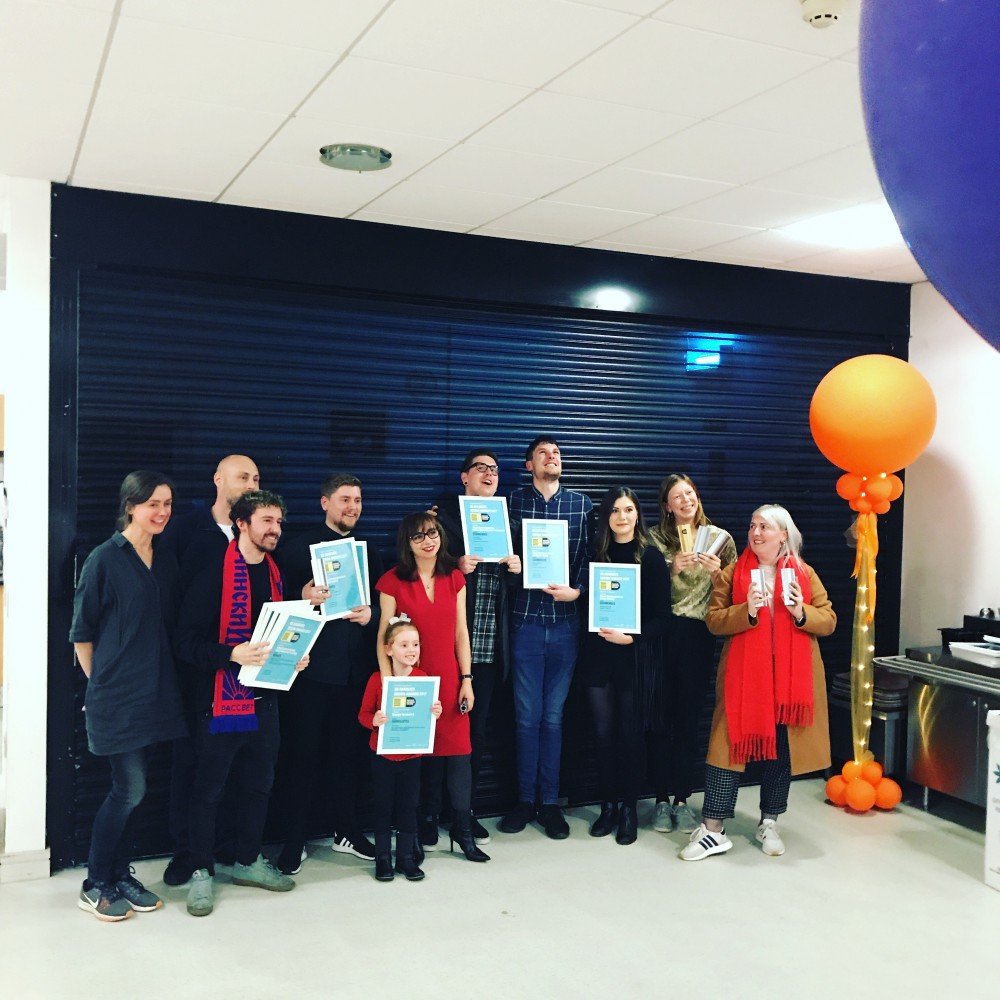 News