IADT launches new MA in Interdisciplinary Design Strategies
This new Masters has been developed in partnership with the world-renowned Institute without Boundaries at George Brown College, Toronto.
Through collaborative practices the programme provides diverse candidates with a systematic and in-depth knowledge of integrated design strategies. The programme responds to the needs of industry for graduates, with the required combination of knowledge, skills and competencies to work within interdisciplinary teams in the broader design, technology and professional services sectors; skills which can be used to address today's most prominent economic and cultural challenges.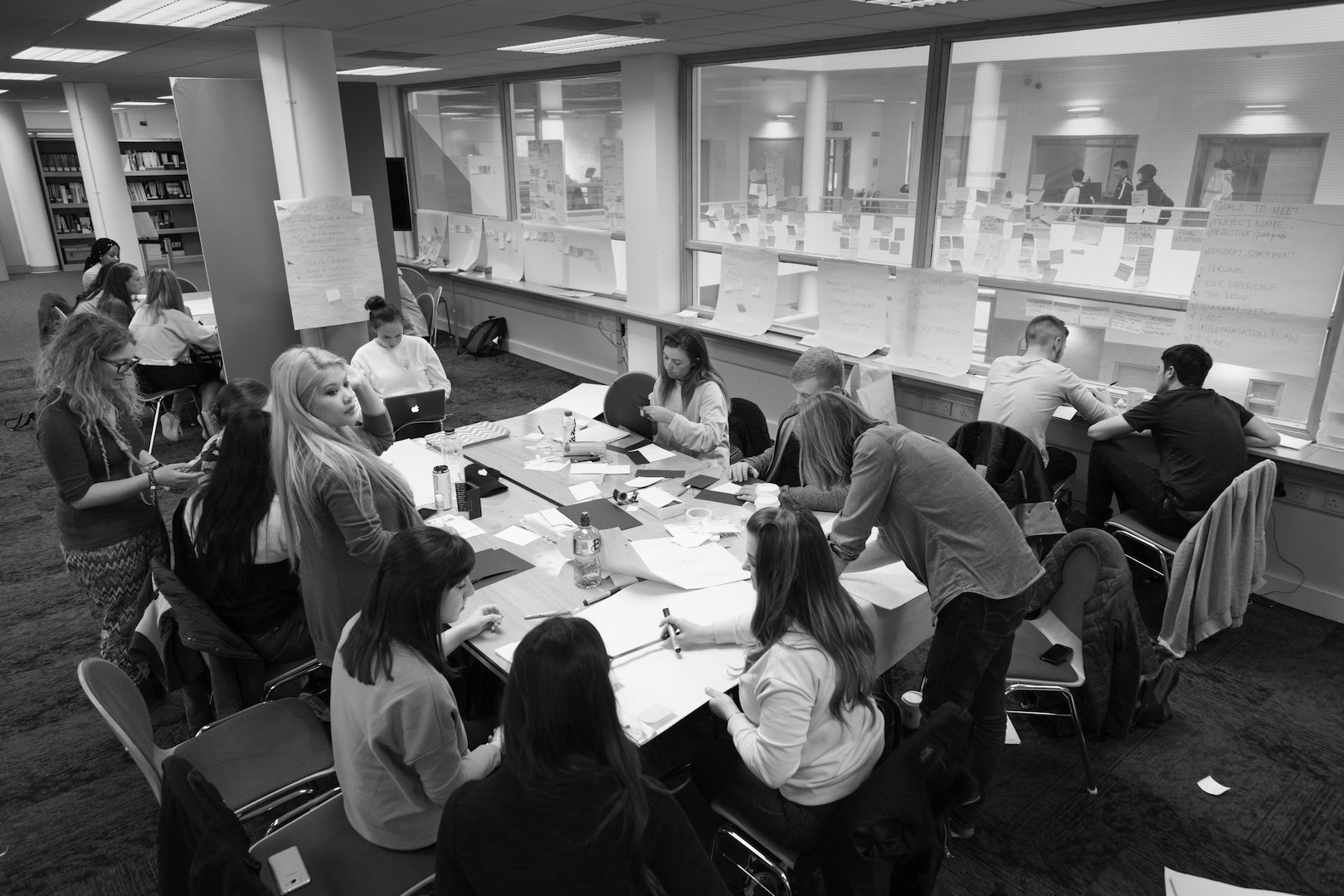 We welcomed our first stream of 15 Canadian postgraduate students this term and they will be completing a final project in Dublin and Toronto exhibiting their final projects at the Toronto Design Offsite Festival (TODO).
The students were each required to run a 3-4 day charrette (design workshop) in IADT. This event was launched in the National Film School and involved seven programmes across the Institute, 250 students and 20 lecturing staff. Projects ranged from urban planning, healthcare to post-conflict communities.
Charrettes require the inclusion of appropriate participants depending on the nature of the problems being tackled. At the first charrettes, there were participants and visitors from UCD, DCU, DIT and various private companies, including Deloitte Digital, Dun Laoghaoire Rathdown County Council and Space Engagers. They acted as clients, advisors and observers with a view to future collaboration.
We are looking forward to welcoming the second cohort of international postgraduate students to IADT for another round of charrettes in February 2018.
News