IADT on pathway to achieve EU University status
IADT is delighted to have been selected as one of the recipients of funding under the EU Universities initiative. 
The National Film School at IADT has successfully secured in excess of €1.1 million in funding to explore and develop an EU University for the Film & Media Arts.
The European Universities initiative is a key milestone for the EU in building the Universities of the future, in promoting European values and identity and in making a leap forward in the quality, inclusion and competitiveness of European higher education.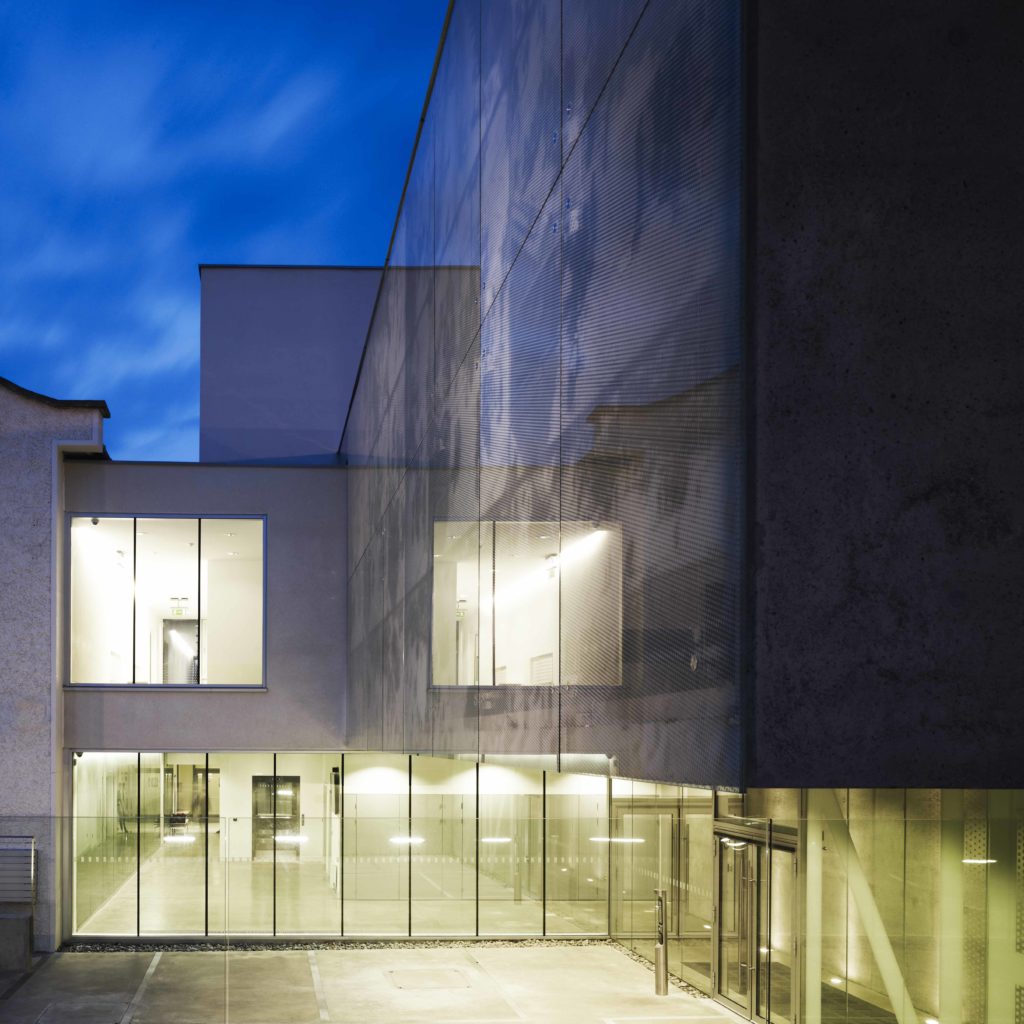 In addition to IADT, the Department of Cinema and Media Arts at Lusófona University in Lisbon leads the consortium with full partners in Belgium and Hungary and associate partners in Estonia, Finland and Germany.  Overall, the consortium secured €5 million.
Together, these institutions have a common objective of promoting high-level education and research activities in Film and Media Arts.  The consortium integrates four institutions with strong expertise in Film and Media Arts education.  All have a common internationalization ambition and a long track record of past collaborations that include more than a decade of expertise in the development of European "Erasmus Mundus" joint master degrees.
Today, July 14th the EU also announced the continued funding of Kinoeyes a joint Erasmus Mundus MA in Film (fiction) of which IADT is the newest full partner. Now in its 3rd iteration, Kinoeyes has a strong history of film education at this level.
In remarking on the success of the pan-European initiative David Smith, President, IADT said, "In securing this funding for FilmEU and Kinoeyes, our consortia's ambition to significantly advance Film & Media Arts education in the EU has received the highest recognition. It further enhances the reputation of the National Film School, and acknowledges the creative potential of our international partnerships developed over the last 10 years. This funding supports the long-term vision of IADT to be the leading Higher Education Institute in Ireland for Creative Arts and Media. I warmly congratulate all of my colleagues involved in the successful bids."
"It is particularly pleasing to receive the endorsement, following a thorough review, of the EU. IADT and our graduates are the equivalent of those from Universities all over the continent and this acknowledgment by the European Commission is proof of that fact. This funding will allow us to further our ambition to expand our offering at all levels." said Rónán Ó Muirthile, Head of Faculty of Film Art and Creative Technologies.
"This award, coupled with our recent selection as one the top film schools in the world by Variety Magazine and our continued success at the Royal Television Society awards in London, having won the best undergraduate drama award in 2018, 2019 and 2020 is further evidence of quality of our students, graduates and staff." added Barry Dignam, Programme Chair of the BA Film + Television Production.
News